Category: Active adult communities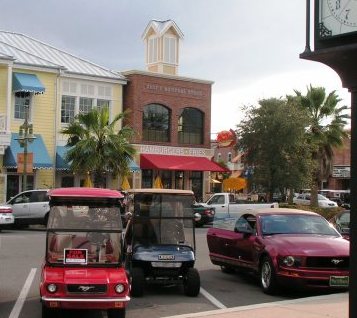 In 2006 Central Florida was shocked and titillated to read this headline in the Orlando News: "STDs Running Rampant in Retirement Community". The community in question being The Villages, the sprawling active adult enclave spanning several towns and home to over 60,000 people. Dr. Colleen McQuade, a gynecologist, was quoted that she "treats more cases of herpes and the human papilloma (more…)

Posted by Admin on May 24th, 2009
Comments (12)
Entries (RSS) and Comments (RSS)
Category: Eldercare

Here's a club so exclusive that even Brooke Astor couldn't help you get in. It's the Super Memory Club, restricted by luck and good habits to about 1 in 200 people. And did we mention you have to be 90 years old to be eligible?

Our sister site, BestAssistedLiving.com, has just posted a short article on the Super Memory Club. Some of its members live in the huge Orange County retirement community of Laguna Woods. There they are part of the 90+ Study, a joint project of USC and UC Irvine. The researchers are learning some things about the factors that help some lucky few reach their 90′s without brain deterioration such as dementia. In the case of many of the participants, significant social interaction and the game of bridge are key to their good brain health, along with a healthy dose of the right genes.

For more information:
BestAssistedLiving.com

Posted by Admin on May 22nd, 2009
Comments (0)
Entries (RSS) and Comments (RSS)
Category: Best Retirement Towns and States
Sunday, May 17. Just about everybody loves Asheville – it's the #1 Best Place to Retire at Topretirements. It also occupies that position on many other "Best Places" lists. But after watching today's TV segment on CBS News, even more people might be heading down to western North Carolina.

"Not Your Grandfather's Retirement" was hosted by CBS's Martha Teichner and seen by millions. In it she profiled several retirees who were busy enjoying fulfilling retirement lifestyles in Asheville. Some of the folks she interviewed enjoyed lived downtown, where they didn't need a car. Several volunteered as docents at the Art Museum or the nearby Biltmore Estate. Martha went on to interview the director of Asheville's Center for Creative Retirement, Ron Manheimer. Ron was quoted as saying "People are saying, Well maybe Florida isn't the place to go."  Ron has a point. At Asheville's Center active adults can choose from an astonishing array of (low-cost) classes, most taught by fellow retirees.

Topretirements – on TV! The show also toured some high end communities and the first golf course being designed by Tiger Woods.  At about 2:20 into the program Topretirements had an ever so brief but glorious moment on national TV. When discussing "best places to retire" lists, a picture of the TR page on Asheville came on the TV as the first such list! To check out the 6 minute segment click on "Videos" above the photo – the program provides some really good insight into Asheville. Here is where you can find the Topretirements review  on what it's like to retire in Asheville.

Posted by Admin on May 18th, 2009
Comments (0)
Entries (RSS) and Comments (RSS)
Category: Home and Garden
Have you thought about building an addition to your home for one or more of your parents? With them conveniently at hand you could keep an eye on their condition and help with their care. Meanwhile you and possibly your children would get to enjoy more of their company.
While their are many advantages to these apartments, they come with some challenges. For one; they take time,money, and effort to design and build. For another, they tend to be tightly regulated by local zoning officials. Mike Kephart, founder of Sidekick Homes, has a better idea for these buildings,   a new solution that can help you get the benefits without the hassles.
Often called mother-in-law apartments, granny flats, carriage houses, pool houses, party pavilions, caregiver cottages, casitas – these are all names for an affordable housing choice some communities are making possible for their citizens. Accessory Dwelling Units, or (ADUs) is the term used to encompass these various local and regional names. ADUs are small independent homes placed in the backyard of a larger home. They provide room for an expanding family, an aging parent or parents, or a young married couple needing help in their first years together. Or, an ADU can just be a fun complement to an existing home as a guest suite or office. Some cities also allow ADUs to be rented providing additional monthly income for a family.
Sidekick Homes' solution to ADU's is to provide high quality, pre-designed buildings that are easy and relatively inexpensive to build – and that meet local regulations for these types of buildings.   Their beautiful homes are sustainable, accessible and safe to use for older Americans. Sidekick Homes does not do the building or send you a kit. Instead, they work with quality local builders to provide them with well-designed plans that result in practical buildings constructed at a reasonable price.
Mike has been kind enough to provide Topretirements with a primer on regulations concering ADU's. His recap can be found, along with more photos and descriptions of his very cool product in action, in our Tips & Picks section. Check it out!  And be sure to tell us what you think in the Comments section at the bottom of this post. Would you, for example, be interested in one of these accessory buildings for yourself?
For further reference:
Sidekick Homes and ADU's
"How to Design a Home for the Multi_Generational Family"


Comments (1)
Entries (RSS) and Comments (RSS)
Category: Active adult communities

Note: This 2009 article has been updated with a new edition from 2012. See "Why Not Live in an Award Winning Community".

Philadelphia – For builders, winning an award at the National Association of Homebuilders (NAHB) Best of 50+ Housing conference is really good PR. For baby boomers, looking at the winners provides insight into what the housing industry thinks are the trendsetting ideas in home building. If you are looking to purchase in an active adult community, you should check out this list of communities winning awards to make sure you make the best decision. The awards were given out at the April 2009 Building for Boomers and Beyond Symposium to honor excellence and innovation in the design, development and marketing of housing for older consumers.
There were 80 gold and silver winners in a wide range of categories. Many of the award winners were true to the trends noted elsewhere at this conference:

- Slightly smaller homes and community spaces. No one wants to be conspicuously consuming right now.

- More flexible spaces. You might want 2 dining areas, someone else might want 3. You might need 2 home offices,  another baby boomer needs extra guestrooms instead. The savvy builders of tomorrow's active adult communities are providing flexible designs that let everybody get the spaces they need.

- Greener designs. Rarely will you ever see LEEDs certification in an active adult community, but you (more…)

Posted by Admin on May 11th, 2009
Comments (4)
Entries (RSS) and Comments (RSS)
Category: Financial and taxes in retirement
Update: October 15, 2010 – It's official – no social security increase in 2010 – $250 payment pushed.
It will be the first time in 3 decades, but there will be no cost-of-living increase for social security recipients in 2010. Following a formula set by law to counter the effects of inflation, beneficiaries can usually count on getting a "raise" every year. Thanks to the economic slowdown, inflation is not a problem at the moment, hence the formula indicates no increase next year.
According to the AARP, beneficiaries have received automatic cost-of-living every year since 1975. The increase in 2009 was 5.8%. Controlling inflation should be a good thing for retirees because it means the prices they pay for goods and services are not increasing.
A "no increase" result has implications for Medicare beneficiaries who payPart B premiums.   Approximately 3/4 of recipients are protected from increases in their Part B premiums: their premiums cannot go up more than the dollar amount of their Social Security increase. The remainder of recipients can probably expect an increase in their premium from $96.40 to $119 in 2010.  Premiums for drug coverage could also go up.
About one in four (or about 11 million) beneficiaries are not protected from a Part B increase because they:
do not have Part B premiums withheld from their Social Security income, or
have a higher income and therefore pay a higher Part B premium, or
recently enrolled for Part B.
For further reference:
AARP article on Part B Premiums


Congressional Budget Office blog on Zero Increases

When Should I Start Taking Social Security

Posted by Admin on May 8th, 2009
Comments (29)
Entries (RSS) and Comments (RSS)
Category: Active adult communities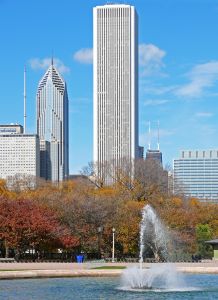 The urban retirement lifestyle represents a perfect fit with what many baby boomers are looking for in a retirement lifestyle. Baby boomers want to be close to employment possibilities, they would like to reduce their dependence on the automobile, and they are very interested in participating in a rich and diverse community. Builders of 55+ communities have been listening, and many new choices are attracting buyers.

Granted, the urban lifestyle doesn't appeal to everyone. Most people, 85% of them, will not move anywhere in retirement. But about 15% of retirees will relocate; either (more…)

Posted by Admin on May 3rd, 2009
Comments (5)
Entries (RSS) and Comments (RSS)