Financial and taxes in retirement
June 2, 2019 — One of the top Google search phrase is for retirement calculator. Or, phrased slightly differently, "how much can I spend in retirement without running out of money".  It is a tough question, dependent on a lot of factors unique to you. The short answer is: "a lot more than you thought".
We liken the problem to a maxim our old friend Ralph came up with on a fall camping trip. After a night when the temperature dropped, the fire died down, and we ran out of firewood well before bedtime, he came up with the solution for the next campfire. Before it gets dark go out and collect about as much wood as you think you will need. Then go back out and gather at least that same amount again…. now you will probably be OK!
Here in this article we will address how to calculate how much you need to retire comfortably. We want to stress that people usually underestimate two related things: how much is needed, and how long they will live. To be safe, keep Ralph's maxim in mind. We will also explain the major withdrawal techniques, and provide a list of the situations that cause people to underestimate their needs.
Calculating much do you need – the budget
The lifestyle you plan to live will determine how much you need. Step 1 is to calculate how much you are spending now, and estimate how that might change once you retire, including estimates for future medical expenses.  You probably won't spend a whole lot less than you do now, particularly if plan to travel a lot. If you make big changes to where you live, those expenses might go down a lot.
Step 2 is to calculate how much you will have coming in from Social Security, pension (if so lucky), 401(k)/ IRA distributions, and any other investments.  Your company HR department should be able to tell you what your pension income might be. Social Security has many tools to calculate your monthly payment, depending on when you decide to take it (the longer you wait, up to age 70, the more you get).  Social Security's Retirement Estimator is a good tool for that. For the savings and investment income portion you can use one of the withdrawal techniques  discussed below, as well as the income estimators available online at Vanguard, Fidelity, etc.
After you have done all that, you are ready for Step 3 – compare how your projected retirement income matches up to your expenses. Here is where you will find out if you are going to be short, in surplus, or right on the money.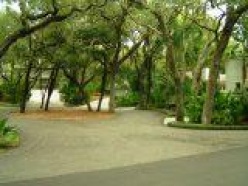 How much will your savings provide

In this case let's say that the entire $15,000 has to be sourced from your retirement funds. Using the 4% rule (discussed below), you need a nest egg of $375,000 to get that amount each year. Unfortunately, most retirees haven't saved that much. If you need $30,000 in annual investment income, your savings better total $700,000. Various withdrawal approaches might yield slightly different required amounts.
Withdrawal techniques vary
The 4% rule. The most basic approach to safely withdrawing your retirement savings is the good old 4% rule. The theory is that if you take out that percentage from your savings every year you probably won't run out. That's because chances are you will earn close enough to that amount from your savings and investments every year and avoid running out of capital before you die. The problem with that approach is that when it was popularized interest rates were higher – now a 2% rate on a bond or CD is pretty good! If you live to be 100 or more and this lower interest rate environment continues, you could be in trouble.
RMD approach. The federal government has developed required withdrawal tables for 401(k) and IRA owners. Starting at 70 1/2 years of age, these Required Minimum Distributions (RMDs) begin very low, 3.65%, but gradually increase, reaching 15.87% at age 100. The advantage of this approach is that is conservative – you start out slow but take out a lot as the end of life approaches.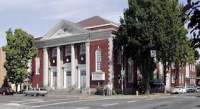 Hybrid approach. Two experts, Sun and Wei, believe that a hybrid of the RMD strategy works even better. There retirement withdrawal approach modifies the RMD withdrawal method by suggesting you add your interest and dividend income to your annual distributions, but not capital gains. This modification gives extra income to younger retirees without jeopardizing future losses to inflation.
Why people run out of money
Not enough. The biggest problem stems from not having enough money put away in the first place. That leads people to take out more than they should early on, which reduces returns and principal. Discipline is key – have a budget for how much you can take out each year and stick to it.
Relatives and friends. You might have adult children or grandchildren that need financial help. Giving (or loaning) them more than you can afford to might help them (or not), but it could severely cramp your financial future. Our recommendation is to be cautious here.
Medical needs. Experts agree the expense that is most often underestimated is medical. Medicare and supplemental premiums will go up. Deductibles can become very high, particularly if you have a serious medical situation. You might exceed a reimbursement limit. Many prescription drugs are frightfully expensive. If you have to have nursing care or go into a nursing home or rehab you could blow through a lot of savings in a hurry. If we are lucky we will get old, and if we get old the odds are we are going to have medical issues. Bottom line: leave plenty of room in your budget for medical.
Expense Control. There are things you can do to lower your expenses, and most of those center around your housing. If money is going to be tight, consider moving to a home that costs less to maintain and operate, and/or in a more affordable area.

Bottom line
Ultimately, calculating how much you need for retirement depends on what kind of lifestyle you hope to have. Knowing how much you need to retire in advance is one of the best planning decisions you can make for retirement.
For further reading
Comments?  What is your formula to calculate how much is enough for retirement? Do you estimate you will get to your target number, or did you already? Please share your experiences in the Comments section below so we can all learn from one another.
Posted by Admin on June 1st, 2019