Best Retirement Towns and States
April 20, 2022 — Highways are filling up with snowbirds headed north right now. Those trips provide the perfect excuse for exploring the many wonderful East Coast towns along the way. Here are 10 towns that we think are definitely worth a detour, either for a night in a B and B, or a leisurely lunch to break up the drive. In this installment we will concentrate on charming or interesting towns near the coast. But if your trip takes you along the western route, see our 2 part series on great retirement towns along that route through western Virginia, the Carolinas, and Georgia.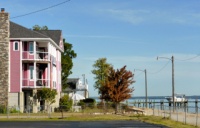 Colonial Beach, VA. This old town on the Potomac River in northeastern Virginia is near the birthplaces of Presidents Washington and Monroe. During the 19th Century it was a very famous beach resort. When the Chesapeake Bay Bridge opened up the ocean beaches of eastern Maryland, that helped lead to Colonial Beach's decline, but that left a lot of charm.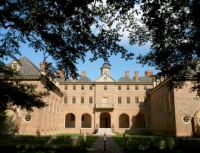 Williamsburg, VA. Colonial Williamsburg is actually a living representation/restoration of the 18th century colonial capital. History buffs love the shops and cafes in the downtown area that look like museums. It often looks like Patrick Henry or Thomas Jefferson is that customer at the next table.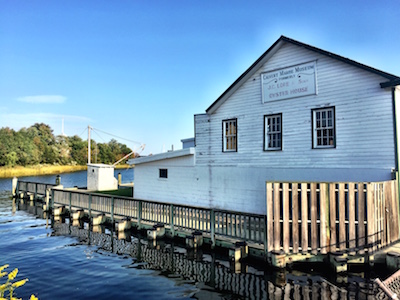 Solomons Island, MD has a spectacular setting on Chesapeake Bay. The Tiki Bar of Solomons attracts unbelievable crowds in season, while the Annmarie Sculpture Garden & Arts Center in Solomons is a Smithsonian-affiliated forested sculpture park. Boaters love that it has harbors, marinas, and restaurants galore.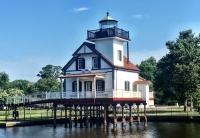 Edenton, NC. On North Carolina's coastline, this town is known for its lovely homes and tree-lined streets. The waterfront and the wide main shopping street are exceptionally beautiful. Many of the homes are mansions dating from before the Civil War. The first permanent settlement in North Carolina, Edenton is proud of its history.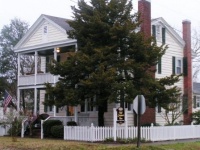 Beaufort, NC. Not to be confused with Beaufort, SC (although it is a worthy of a visit too), this old seaport has history and beautiful homes. The pirate Blackbeard lived here in the 1700's, leaving his young (and 14th!) wife a widow. The Town Hall is on a green with banyan trees, while the commercial center is on the old port. Lots of excellent restaurants here.
Murrells Inlet, SC. Just a few miles south of Myrtle Beach, the town was once primarily a fishing village. Today, Murells Inlet is considered to be the Seafood Capital of South Carolina, enjoyed by tourists and retirees alike.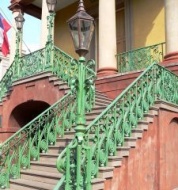 Charleston, SC. "The Holy City", founded in 1670, is undoubtedly one of the most beautiful cities in the U.S. Until the mid 1800's it was one of the 10 largest cities in North America. Many active adult and 55+ communities are in the area. Charleston's popularity as a tourist destination is based on its long and colorful history, as well as its streets lined with majestic and Spanish moss draped live oaks.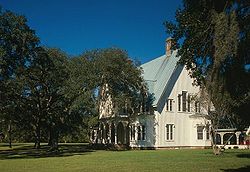 Bluffton, SC is on the coast of South Carolina just off of Hilton Head Island and near the Georgia border. The town is located on a bluff overlooking the May River in an area long known for tourism. In the old town near the river, visitors will discover art and antique galleries and the Riverfront Pocket Park and Garden. The area is famous for its Bluffton oysters.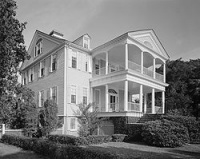 Edisto Island, SC. A beautiful and relaxing island, it has a small population which swells in the season. Edisto Beach lies about 40 miles southwest of Charleston. The beach is uncommercialized with building restrictions and limitations to keep the island's marshes, beaches, and forests untouched. Edisto Island offers a laid back way of life, and has a history that includes Native Americans, Civil War clashes, wealthy cotton plantation owners, and the enslaved African-Americans who worked on them.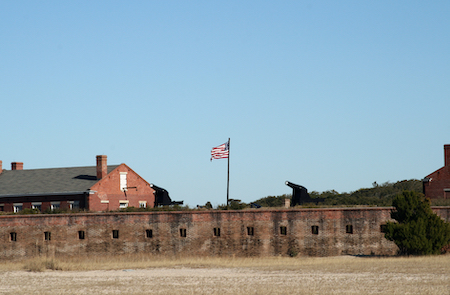 Fernandina Beach, FL. This old town at the top of Florida's eastern coast is just above beautiful Amelia Island, a 13.5 mile long barrier island on the Atlantic Ocean. Fernandina Beach has a charming downtown with an artsy feel and many quiet neighborhoods featuring Victorian homes. There are cute shops and many interesting restaurants.
That's it for this installment. If you visit any of these towns please let everyone know how it goes in the Comments section below. These stops are a great way to not only break up your trip north or south, but also a chance to visit potential places to retire that you might not have considered before.
For further reading:
All Blog articles in our Snowbirding Blog
Posted by Admin on April 19th, 2022