Vermont retirement guide
Overall
Are you looking for the best places to retire in Vermont? This website has useful data and opinions about the best places to retire in Vermont, including exciting active adult retirement communities in the Green Mountain State. This New England state is the 49th state in terms of population. It has the Green Mountains in the west and beautiful Lake Champlain in the northwest. The largest town in the state, Burlington, has only 39,000 people. Montpelier is the capital. There are many beautiful rural towns sprinkled through the state. Vermont tends to attract hardy souls who love the outdoors and the change of seasons. The Wikipedia entry for Vermonthas more facts.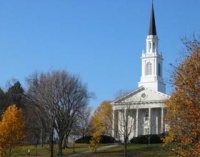 Vermont Climate
The Vermont climate is called humid-continental. There are 4 seasons. Summers are mild and winters are cold with frequent snowstorm. In fact most Vermonters are rooting for big snowstorms since they mean good skiing and tourism.
Economy and Housing Prices
At $28,376, Vermont's inflation adjusted capita income in 2011 was average for the United States. According to Zillow.com the statewide median home price was $233,900 in mid 2013. In the first quarter of 2013 the median home price in Burlington was $278,400, much higher than the national median of $176,600 (NAR). Prices near some of the ski resorts can be quite a bit higher. Cost of living in Burlington is above average - 113 index vs national index of 100.
Vermont Taxes
Tax Burden: According to the Tax Foundation, total tax burden in Vermont is the 8th highest in the nation at 10.3%.
Marginal Income Tax Rates. Vermont's top marginal income tax rate is 8.95%, which kicks in at $373,650.
Retirement Income Exemptions. Most pensions are taxed.
Social security exemption. VT is one of the few states that taxes social security income.
Sales Tax: State sales tax is 6.0%.
Property Taxes: Property taxes per capita are relatively high.
Homestead Exemption. Vermont has a homestead exemption that can protect up to $125,000 of their home's equity.
Estate and/or Inheritance Taxes. Vermont has an estate tax.
Link to www.state.vt.us/tax

In 2011 Topretirements rated Vermont the 8th worst state in the country for retirees when it comes to income taxes.
Certified Retirement Communities
Vermont does not have a certified retirement community program.
Best retirement communities in Vermont
Vermont has some wonderful small towns and cities. It is a great state for active adults and people over 50 who like to be outside and not crowded. Many baby boomers have skied in Vermont and come to love it, then choose to retire here. Montpelier is the capital and adjacent to the mountains. Burlington is an exciting college town on Lake Champlain that is also near the Green Mountains. Topretirements has profiled a number of towns that make great retirement communities including Brattleboro, a fun town in the southern part of the state and Waitsfield Warren - which is uncrowded and near the great ski resort of Sugarbush. The college town of Middlebury is the home of Middlebury College in the west central part of the state.
Free eBook - Baby Boomers Guide to Selecting a Retirement Community - 16 Factors
Download this free eBook and use its fun exercises to help you find your perfect active adult retirement community.
Get started with reviews of the best retirement communities.
Click on the Vermont Retirement Community reviews on the right. Or to find other state guides to retirement or more on types of retirement communities
Vermont Retirement Communities