Texas Best Places to Retire - A Guide
Overall
Texas is the 7th most popular state for retirement at Topretirements, so it is no wonder that there are many best places to retire in Texas. Low costs, plenty of space, warm weather, exciting cities, lively college towns, charming small towns, and hundreds of interesting active adult communities are just some of the reasons why. Having no state income tax is another big plus. The reviews on this site can help you narrow your choice with important information about the best Texas retirement towns.
Texas, the Lone Star state, had an estimated 26 million people in 2013 and is growing very fast. Texas has friendly people and a slower pace of life that is easy to get used to. Austin is the capital city; there are several other large cities including Dallas, San Antonio, and Houston. There are also many nice small towns and rural areas. The Wikipedia entry for Texas has more interesting facts.
The Alamo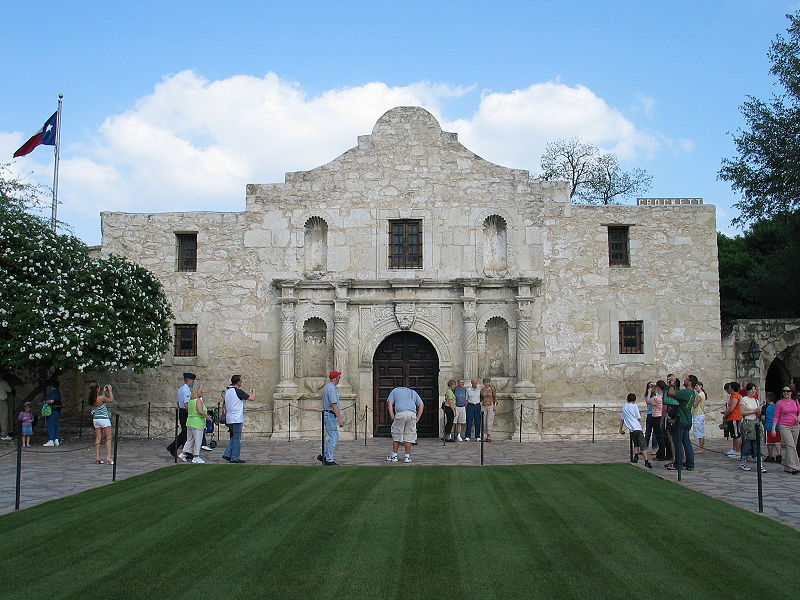 Texas Climate
The Texas climate is humid-sub tropical, strongly influenced by the Gulf of Mexico. Summers are hot and humid with frequent thunderstorms. Winters are mild, particularly in southern Texas.
Economy and Home Prices in Texas
Texas's inflation adjusted per capita income at $25,548 was below the average of all states in 2007-11. Median home prices tend to be less expensive than in rest of the U.S., although in choice suburbs of big cities like Houston and Dallas the prices can be quite high. The median list price of a home state-wide was $169,800 in early 2012 at Zillow.com. In the Austin-Round Rock area homes sold in the first quarter of 2013 for a median $210,200; the cost of living index there is 101 (national index is 100). In San Antonio, the median home went for $156,200 and the cost of living index is 84. Home prices in Texas have been much more stable than in the rest of the country.
Texas Taxes
Tax Burden: Total tax burden in Texas is a very low 8.4% compared to the median rate for large U.S. cities. The state is ranked by the Tax Foundation as having the 43rd highest total state/local tax burden of the 50 states.
Marginal Income Tax Rates. Texas has no income tax.
Sales Tax: State sales tax is 6.25%,although city and county officials have the option to increase that to 8.25%.
Property Taxes: Texas property taxes are much higher than surrounding states. The state recently lowered property taxes in exchange for increasing taxes on cigarette and some business activities.
Estate and/or Inheritance Taxes. Texas has no inheritance or estate taxes.
Link to State of Texas Taxation website.
Best retirement communities in Texas
Texas has any number of "best retirement towns" popular with active adults over 55. Austin is a livable city that enjoys the excitement of being host to the thriving University of Texas. San Antonio and its riverfront walk is a great town for retirement, attracting many people from the military. Corpus Christi, The Woodlands, and the Rio Grande Valley are all places that show up at the top of many "100 best places to retire" lists.
List of Texas Certified Retirement Communities
The Texas certified retirement community program is run by the Texas Department of Agriculture. There were 35 communities on the Texas list of certified retirement communities as of 2010, but the state regularly adds new communities. Some of the certified retirement communities are Lufkin, Athens, Nacogdoches, Winnsboro, Cuero, Longview, St. Augustine County,Odessa, Palestine, Panola County, Shelby County, and Duncanville - these communities have gone through a thorough screening process to make sure they are desirable retirement communities.
Get Started Now - Click on the Best Texas Retirement Towns on the Right
Custom Search
Texas Retirement Communities