Wisconsin Best Places to Retire - A Guide
Overall
If you have been considering the best places to retire in Wisconsin this guide will give you the basic facts to make a more informed decision. The reviews on this site give important information about real estate prices; what makes each Wisconsin community special and not so special; along with important facts and considerations about the cultural, economic, medical, and transportation available in Wisconsin.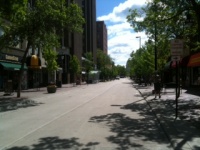 Wisconsin, the Badger state, had just over 5.7 million people in 2012. It has a high concentration of German-Americans and is well known for its cheese (hence cheeseheads) and beer. Wisconsin has several geographical areas with frontage on the Great Lakes (Lake Superior and Lake Michigan). Its biggest city is the old industrial and beer brewing city of Milwaukee on Lake Michigan, followed by the dynamic college town of Madison; and then by Green Bay and Kenosha. It also has many small towns and rural areas. Wisconsin has one of the highest concentration of lakes of any state and offers excellent outdoor recreation.
The Wikipedia entry for Wisconsin has more facts.
Wisconsin Climate
The Wisconsin climate is humid-continental (warm summer). There are 4 seasons. Summers are warm and winters tend to experience below freezing temperatures most of the time.
Economy and Home Prices
Wisconsin's 2009 household income at $52,374 was just about the United States average. Median home prices in its larger cities are usually about equivalent to the rest of the U.S. The statewide median price of a home in mid 2013 was $139,500. The median home in the Milwaukee area sold in early 2013 for $181,400 vs. the national median of $170,000 (NAR); the cost of living index there is 101 (national index is 100). In the Madison area the median home goes for $198,000. Wealthy suburbs around Milwaukee are more expensive. Manufacturing, health care, and agriculture are very important to the economy.
Wisconsin Taxes
Tax Burden: Total tax burden in Milwaukee is 10.2%, 2 pts higher than the median rate for the largest U.S. cities. The state is the 4th highest for total tax burden at 11% of income,
Marginal Income Tax Rates. The Wisconsin income tax rate is 7.75% on its highest bracket.
Retirement Income Exemptions. Some lower income retirees can deduct a portion of their qualified retirement income.
Social security exemption. Social security income is exempt.
Sales Tax: State sales tax is 5.0% and most localities add 0.5% to that.
Property Taxes: Wisconsin usually makes the top 10 for highest property taxes in the nation.
Homestead Exemption. The homestead exemption allows for the protection of $75,000 in equity and $150,000 if filing jointly.
Estate and/or Inheritance Taxes. Wisconsin has an estate tax but no inheritance tax.
Link to http://www.revenue.wi.gov/
Wisconsin was named as the 10th worst state for retirement on the Topretirements 2012 list.
Certified Retirement Communities
Wisconsin does not have a certified retirement community program.
Best retirement communities in Wisconsin
Active adults looking for the best towns in Wisconsin to retire to will find vital information to help assess this low key state as a retirement community at Topretirements.com. Wisconsin has a number of college towns - places like Milwaukee (Marquette U), Madison, home to the top-rated University of Wisconsin, and Beloit (Beloit College). Waukesha, a satellite of Milwaukee has a college presence and is a good family town. Another top-rated town is Sheboygan. You can find reviews of these and more places to retire in our Wisconsin Directory.
At Topretirements.com our job is to provide the objective facts and peer-reviewed profiles to help you choose the right retirement community. Here is more inside information on retirement living communities in the neighboring states to help you retire in Michigan, Indiana, Ohio, Kentucky, and Illinois. These links provide insight and data into economic conditions, climate, top communities, and taxes.
Free eBook - Baby Boomers Guide to Selecting a Retirement Community - 16 Factors
Download this free eBook and use its fun exercises to help you find your perfect active adult retirement community.
Click on the Wisconsin Retirement Community reviews on the right. Or to find other state guides to retirement or more on types of retirement communities
Wisconsin Retirement Communities