Click on a State to View Best Places to Retire
Latest Blog Article
May 31, 2023 -- Condo boards in Florida are reeling from a one-two punch. Quotes for insurance renewals are literally through the roof, and that is if the condo association can get coverage at all. Year to year rate hikes of 50% are common. The Jade Winds condo complex in North Miami Beach saw their insurance bill climb to $3.9…...
Read More
Top Retirement Towns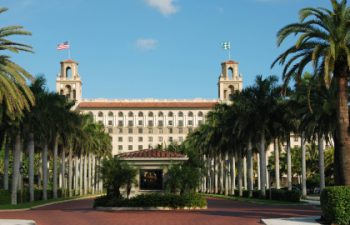 Founded by Henry Flagler to provide a luxury destination for his railroad, Palm Beach proper is one of the wealthiest and prettiest communities in the world.  It lies on the Atlantic Ocean just above Miami and straddles the Intercoastal Waterway.  Fancy shops and elegant estates abound in the beautiful downtown. Enormous estates go along the ocean and the Intracoastal.  If…...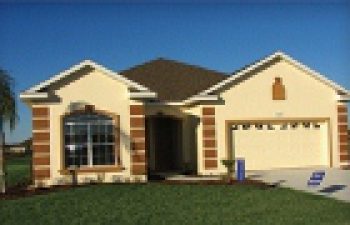 Bradenton is a city of just under 50,000 on the west coast of Florida. It calls itself the friendly city. It is located between Tampa and Sarasota on Tampa Bay and the Manatee River. One of the most interesting things about Bradenton is it's Village Arts Center, a reclaimed and specially zoned area where artists live and work. The Pittsburgh…...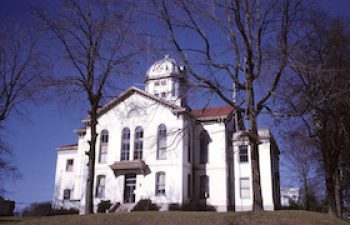 Hoschton is a village of about 1600 people that is northwest of Atlanta and east of Buford. This is a very rural area but just off of I 85. Braselton is another nearby town of about the same size. Jackson County courthouse in Jefferson Photo of Jackson County Courthouse, located in Jefferson, Georgia, courtesy of Wikipedia and Calvin Beale…...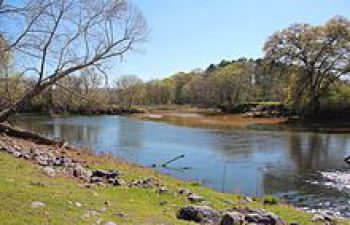 Dallas is a suburb of about 10,000 people located just to the west of Atlanta. The town is home to battle sites from the American Civil War during 1864, with many of them being preserved, and is home to three schools of higher education. Photo of the confluence of the Etowah River and Pumpkinvine Creek courtesy of Wikipedia and Thomson200,…...