Nestled in the foothills of the Great Smoky Mountains, Tellico Village comprises over 5,000 acres along Tellico Lake. Established in 1986...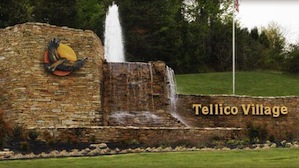 Cadence at Lansdowne is a brand new 55+ active adult community offering a vibrant lifestyle in Lansdowne, Virginia. It's where you can ha...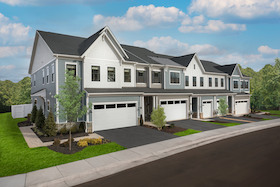 Embrey Mill® is an all-ages master-planned community located in Stafford, Virginia, just north of Fredericksburg, and offers a totally st...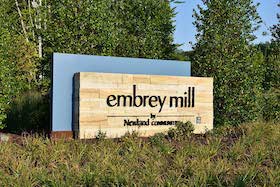 Cresswind Georgia at Twin Lakes is a new, gated 55+ community in the metro Atlanta, Georgia area. With a focus on fitness, nutrition, and...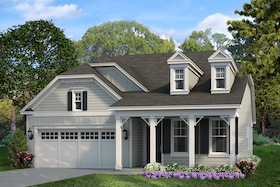 Reflections on Silver Lake is a popular 55+ Manufactured Home and RV Community in Highlands County, Florida, offering a choice of lifesty...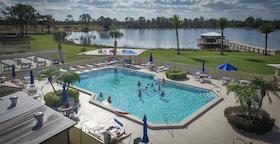 New Blog Article
April 21, 2021. In most parts of the country a staple of conversation these days is the crazy increase in home prices. A big reason for that, according to Realtor.com, is a shortage of places to buy. The supply of homes for sale in the U.S. during March was down 52% from a year earlier. Another factor is continued interest low rates. The March national median listing price of a home was $370,000, up a whopping 15.6% compared to last year. The typical home spent 54 days on the market this March, which is six days less than last year. Anecdotally, almost everyone we know in Florida who has sold their home this winter sold it in just a few days, often the same day it went on the market!
(more...)
Top Retirement Towns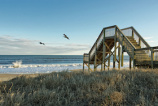 (43144 views)
What It Is Like to Retire in Sunset Beach
Sunset Beach is a small and affluent beach town of just over 2,200 people on the southern end of North Carolina. It is just north of Myrtle Beach and south of Wilmington. The average age here (60) is relatively high, reflecting its popularity as a retirement spot. Other nearby towns on this site worth checking out include Ocean Isle Beach and Southport. In late 2010 a high-arc bridge replaced a pontoon bridge, improving access to this community... more >>
State: North Carolina

(14903 views)
What It Is Like to Retire in North Augusta
North Augusta is a suburb of Augusta, Georgia, with a population of about 20,000. It came to some prominence as a resort and residential town, although it was also a cotton trading center. The famous Hampton Terrace Hotel that overlooks the city across the Savannah River was built in 1902. Picture of Downtown North Augusta courtesy of Wikipedia and Don Barclay (public domain); picture of Lookaway Hall and the B.C... more >>
State: South Carolina
&nbsp
(6053 views)
What It Is Like to Retire in Uxbridge
Uxbridge is a small town of about 18,000 near Milford and Worcester in Massachusetts. Many residents work in Boston or the nearby suburbs. As an old town in Massachusetts it has several claims to fame, particularly being home to America's first women voter, Lydia Taft. Once famous for its woolen manufacturing, the Air Force Blue uniform was made here. Several movies including the Great Gatsby were filmed in some of the state parks nearby... more >>
State: Massachusetts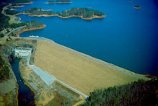 (12549 views)
What It Is Like to Retire in Cumming
Cumming is a northeastern suburb of Atlanta with a population of the downtown are at around 6,000, though the entire Forsyth county is pretty much considered "Cumming" with a population of nearly 200,000 and growing fast. The town was the scene of a gold rush in the early 19th century but went into decline after the California Gold Rush. Lake Lanier offers tremendous outdoor recreation opportunities... more >>
State: Georgia