Active adult communities
March 18, 2019 — Of the thousands of 55 plus communities listed at Topretirements, it is always interesting to see which ones attract the most attention from our Members and visitors. After examining the data from the last 6 months of 2018, here are the 15 most popular communities at Topretirements in the Southwestern states of Arizona, Colorado, New Mexico, and Nevada. This article complements a similar article we wrote earlier this month on the "Most Popular Active Adult Communities in the Southeast".
This year's winners are a surprising group. None of them are household names, in some cases we are not sure why these communities sparked so much visitor interest. Taken together they reflect the diversity of different types of active adult and 55+ communities that exist in the Southwest. Some of them are relative bargains as RV or manufactured home communities, offering good value at a lower price point. One is a community offering assisted living, which an unusual type to be this popular. One is a cohousing community. A few others are 55+ neighborhoods tucked in much larger master planned communities. About half of the communities are age restricted, although in practice most of the people living in all of them would meet a 55 year age requirement.
The biggest surprise in this year's findings was that Colorado was far and away the most popular state. It had 10 out of the 15 communities on the list – we can see it is a very popular state for retirement! Arizona and New Mexico had two each, while Nevada earned one spot. Utah and Southern California communities had a chance to make the list, but none did.
While these are the 15 most popular active adult communities on this site for these four states, they might not necessarily be the "best". That is for you to determine, based on how well they fit your needs. One big takeaway here is how important it is to spread your net wide when researching active adult and 55 plus communities. There are thousands of choices that might work for you, but you won't even find out about them unless you look around. If this list does anything for you we hope it expands your horizons. If you are interested in moving to a particular area, at least do an Internet search to get a good idea of the possibilities before you just settle on one you or your friends have heard of. There are many good choices awaiting you!
The most popular 55+ communities in the Southwest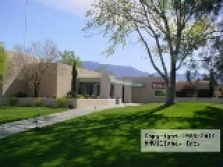 1. Albuquerque Meadows – Albuquerque, NM. This senior (55+) community offers affordable manufactured homes with friendly neighbors, and activities. Amenities include pool, arts & crafts, exercise programs, bridge, line dancing. Albuquerque Meadows is located near the foot of the beautiful Sandia Mountains which offer hiking and skiing.
2. Antelope Ridge – Colorado Springs, CO. Comfortable, energy-efficient ranch homes are provided in this all ages community of manufactured homes. The 4,000 sq. ft. Community Center with a ski-lodge look draws residents for events, private parties, working out, and just having fun. There are two outdoor pools, business center, children's play area, bocce, fitness center, and outdoor veranda.
(more…)
Posted by Admin on March 17th, 2019