Best Retirement Towns and States
March 26, 2019 — Not everyone is looking for an active adult or 55+ community. Many prefer to stay where they live now, but there is another interesting group too – people looking to move to the city.
The attractions are many, particularly for people who are tired of the suburbs or small town living. The idea of walking to restaurants, coffee shops, the library, and cultural events can be very appealing. So is being able to take public transportation, and do without a car most of the time. For others the attraction is being around interesting people of all ages. Cities can be great places to retire – and they come in all sizes – from the huge (New York, Chicago, Miami) to midsize like Sarasota or Columbus (OH).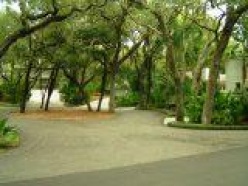 NPR did a very interesting radio program that you can listen to, see "Listen" in this NPR link. It describes several different baby boomers and why they decided to move to various cities, including Hartford, CT.
(more…)
Posted by Admin on March 25th, 2019