Financial and taxes in retirement
October 30, 2019 — For years the curiously named Windfall Elimination Provision (WEP) has frustrated countless workers in the public sector. The WEP was created to try to help protect Social Security as well as prevent so called "double-dipping" by public workers who are eligible for pensions as well as Social Security retirement. Most public workers feel that the WEP unfairly takes away some of the benefits they earned from Social Security. Now a Republican Congressman from Texas, Kevin Brady, has proposed its elimination and replacement with a new system. This is his statement:
"For years, lawmakers on both sides of the aisle have called for a permanent solution to fix WEP. This arbitrary Washington compromise has resulted in unfair treatment for our teachers, fire fighters, and police officers; and Texans simply cannot afford Congress to remain inactive and let this unfair policy be the law of the land.
Now is the time for Congress to put forth a solution that can actually be signed by the President. This legislation permanently repeals the current WEP, and instead uses a fairer formula that treats public servants like all other American workers. Democrats agree that this is a problem we must address now, and we hope they join us in fixing this long-standing problem this year. While I am introducing a bill today, I am committed to staying at the table to get a bill to the President's desk."
The WEP is complicated, and relies on a formula. Basically, if you have less than 30 years of substantial earnings subject to Social Security, you will give up a portion of benefit. For example, if you had less than 20 years of paying into the system and became 62 in 2019, you would forfeit $463 of your promised monthly benefit. If you had 25 years the forfeit $231, and $0 if you had 30 years. SSA has a WEP chart to help you figure this out (see below).
Comments: It is anyone's guess if Brady's bill will ever become law. Are you affected by it, and do you think the current system is unfair? Let us know in the Comments section below.
For further reading:
Windfall Elimination Factsheet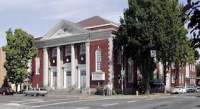 Posted by Admin on October 30th, 2019