Pictured above:  Highrise offices and apartments rising above Vancouver Harbor.  Photo courtesy of Wikipedia.
Welcome back everyone.  After the inconvenient outages many of you experienced in trying to access Topretirements 2 weeks ago, we sought better advice. The revised diagnosis was: too much traffic for the server. Solution has been implemented: a brand-spanking new, high-performance server. We once again apologize for any inconvenience, and have our fingers crossed that the solution works.  By the way, if you ever have problems with links not opening, try copying and pasting the link to aweber at the very top of this page. Here is the link to the last newsletter: "
What One Couple is Looking for in a Retirement Community
".
Click on a state to see over 570 towns plus a list of 1,044 active adult communities.
Thanks are due "Ela", the author of our piece on how she and her husband are going about
looking for a retirement town
, for helping us discover Carmel. This town in central Indiana is the textbook example of what a town should do to make itself both livable and attractive to retirees. Just about everyone gives it rave reviews for its arts, recreation, bike trails, and more.  
Your editor was honored to be asked to edit the feature article in the September NARFE Magazine. NARFE (National Association of Retired Federal Employees) is a very large association that asked its members for input on why the places they live would make great retirement spots for other retired federal employees. The resulting article presents their amazing input about where to retire, the best reasons to select a town, plus reasons why NOT to retire in a given location.  We guarantee you will find the article worth your time.
If you like this newsletter
, why not forward it to a friend? They can get their own free subscription
here
.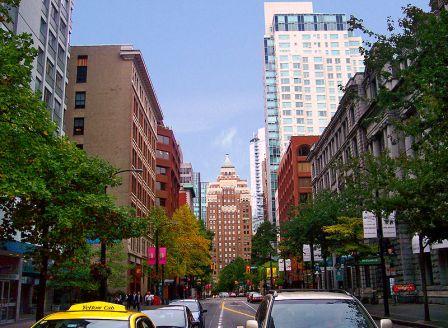 Vancouver, BC
We'll give you the bad news about this stunningly beautiful town on Canada's west coast first: it is a very expensive place to live. But if you have the dough and you want beauty, a livable urban environment, easy access to world class skiing and mountains, consider Vancouver.  And even if you don't move here - come for a visit (like the cruise ships do every day)!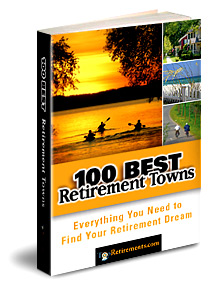 Get a Free Copy of 100 Best Retirement Towns eBook
Three of the first 150 people to "Like" our Facebook page will receive a free copy of our 100 Best Retirement Towns eBook. 
Win your copy
!
Topretirements is a great place to promote your 55+ community. Create a free listing at
Add Your Community
! If you already have a listing, update it now to take advantage of our new features.
About our Schedule: This free eNewsletter is published one to two times per week. The Wednesday edition focuses on retirement issues and best towns. The occasional weekend edition concentrates on the best active adult and 55+ communities.

Subscribe via RSS
RSS Feed  Get live updates in your web browser window.

Unsubscribe
If you no longer wish to receive this newsletter you can unsubscribe here.