Hendersonville, North Carolina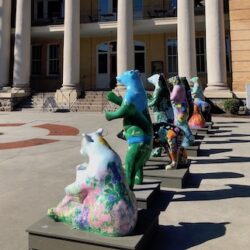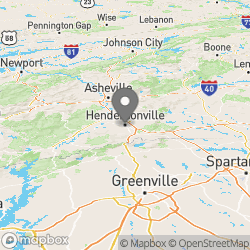 What It Is Like to Retire in Hendersonville
If your idea of a great retirement community involves stately Victorian homes with flower-boxes along tree-shaded streets, Hendersonville and the nearby Village of Flat Rock might be the place for you. The city has an exceptionally beautifully and revitalized downtown area with boutiques, antique shops and tourist attractions that will appeal to active adults 55+. Its architecture reflects the late 19th and early 20th centuries. The downtown is listed on the National Register of Historic Places. This southern town is located in what is called the Blue Ridge National Heritage Area of western North Carolina. The population is 15,137 (2020 census), although far more people live in the area. Hendersonville is located in Henderson County. Hendersonville has much to like as a retirement community. Its economy is strong thanks to tourism and the popularity of North Carolina's climate and charming atmosphere. There is plenty to do and see. The tourism also provides jobs for active adults who are interested. Look at our retirement communities in North Carolina or towns like Asheville t for more information.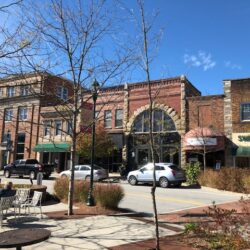 Where to Retire in Hendersonville and Home Prices
There are historic neighborhoods on the city's west side and in the northern suburb of Druid Hills. According to Zillow, the median home value was $368,259 in early 2023.
What Is Special about Hendersonville
The downtown goes on for blocks with plazas, curving streets, and interesting shops and restaurants. All of the stores are occupied and it is lively, making it look like a much bigger town. The town hosts the Apple and Golden Jubilee festivals, and features many nearby attractions, including the Carl Sandburg Home National Historic Site, Flat Rock Play House, Blue Ridge Parkway, Great Smoky Mountains National Park, Pisgah National Forest, Dupont State Forest,  The Mineral & Lapidary Museum of Henderson County, Thomas Wolf's Angel, and the  Henderson County Curb Market.
---

What Is Not Special about Hendersonville
Not for those looking for an urban environment.  Hendersonville has a high crime rate, most of which is property related.
Who Will Like Retirement in Hendersonville
Active adults will like living in this retirement community because it has beautiful natural surroundings and a vital and historic downtown. There is a strong economic base with ample opportunities for work. People who especially enjoy outdoor living near the mountains or living in a place with a vital downtown will love it here. The median age here is 52, much higher than the state's average of 39.
Local Economy Is Driven by
Tourism, recreation
Climate and Physical Environment
Hendersonville is located in western North Carolina and is near both the Smokies and the Blue Ridge Mountains. Asheville is about 25 miles away and Spartanburg is 40 miles to the south. Due to its elevation it is considerably cooler here than in the rest of North Carolina.
Restaurants & Cultural Scene
The town has a symphony orchestra and concert band. The Flatrock Play House is one of the top 10 seasonal theatres in the country.The community has a number of festivals such as the NC Apple Festival, Music on Main Street, art shows, street dances, and other events through the year. There is also the Arts Center of Henderson County, in addition to several small museums such as the Mineral and Lapidary Museum and the Henderson County Heritage Museum.
Crime
The crime rate is above average.
Medical facilities
The Margaret R Pardee Memorial Hospital is here.
Transportation
Asheville Regional Airport is 10 miles away. Greenville-Spartanburg International is about 35 miles.