Best Places to Retire in Costa Rica - A Guide
(Updated 11/2016) Costa Rica is the best places to retire for thousands of people from North America and Europe. It is bordered by Nicaragua to the north, Panama to the southeast, the Pacific Ocean to the west, and the Caribbean Sea to the east. The weather is great year round, and this country is ofen described as the most stable politically in Central America. The beaches are nice on both sides and the interior is mountainous. The country is world famous for its eco tourism and its protection of the environment - the New Economics Foundation called it the "Greenest country in the world" in 2009. A successful democracy, it is unique in that it abolished its Army permanently in 1949.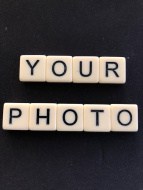 Nature abounds. Costa Rica is home to a rich variety of plants and animals. While the country has only about 0.1% of the world's landmass, it contains 5% of the world's biodiversity. Around 25% of the country's land area is in protected national parks and protected areas. Some of its more famous national parks include: Corcovado National Park, Tortuguero National Park – the name Tortuguero can be translated as "Full of Turtles", and The Monteverde Cloud Forest Reserve, which is home to about 2,000 plant species.
Visas. Almost anyone can extend their 90 day visitors visa for up to 180 days, provided you can prove you can support yourself. You will need a valid passport in good condition. There are 3 options for getting permanent residency, which are not that difficult. A Pensionada (retired person) residency is for retired people with a monthly Social Security or pension income coming from outside Costa Rica of at least $1000/month. A Rentista residency is for non-retired people with unearned income coming from outside Costa Rica of at least $2500/month. And an Inversionista Residency is for people who can invest at least $200,000 in Costa Rica. You should hire a lawyer if you intend to seek permanent residency. If you search on the Internet you will find various websites that claim they can help you with the process.
Best Places to Live. American expatriates are scattered throughout Costa Rica, most of them live in the suburbs surrounding San Jose such as Escazu, Santa Ana and Cuidad Colon. San Jose is the capital, and Turrialba is the so-called "Little Switzerland" area near there in the mountains. Quite a few ex-pats live in beach communities up and down the Pacific Coast while a smaller number of people live on the Caribbean coast. See the list of the Costa Rican cities we have reviewed in the top right hand column. Some people prefer living near the ocean, while others want to be in the mountains, hills, or a larger city. Smaller towns in the Central Valley such as Grecia, Sarchi, Naranjo, Palmares and San Ramon, and even smaller pueblos surrounding these towns. These towns and pueblos offer a relaxed pace of life, reasonable property prices and an overall lower cost of living - and probably will not have as many gringos living there. Cities and towns for which we have reviews are listed on the right sde of this page. See also our "Buyers Guide to Buying for Retirement in Costa Rica", a 2 part series.
Owning Property. The Panama legal system is sluggish and inconsistent. The State Department states: The lack of clear title leads to competing claims to property and frequently to lawsuits. The judicial system's capacity to resolve contractual and property disputes is weak and open to corruption. U.S. Citizens should exercise more due diligence in purchasing real estate than they would normally do in the United States.
Medical. Many expats believe the medical care system in the cities is quite good at reasonable prices. In fact it is quite a center for medical tourism. Outside the cities it can be sketchier. Medicare is not accepted here. Medical evacuation to the States could cost $50,000. Primary health care facilities in Costa Rica include health clinics that include a general practitioner, nurse, clerk, pharmacist and a primary health technician. In 2008, there were five specialty national hospitals, three general national hospitals, seven regional hospitals, 13 peripheral hospitals, and 10 major clinics The average life expectancy from birth is 79.4 years. The Nicoya Peninsula is considered one of the Blue Zones in the world, where people commonly live active lives past the age of 100 years.
Weather. Costa Rica is located between 8 and 12 degrees north of the Equator, so the climate is tropical year round. However, the country has many microclimates depending on elevation, rainfall, topography, and by the geography of each particular region. The year can be split into two periods, the dry season known to the residents as summer, and the rainy season, known locally as winter. The "summer" or dry season goes from December to April, and "winter" or rainy season goes from May to November.
Cost of Living. The numbeo.com price comparison (CPI plus rent) shows Costa Rica with an index of 38, vs. the U.S. with 57 and UK at 60. The Local Purchasing Power Index shows 68 for Costa Rica vs. 120 for the UK and 139 for the U.S. (the higher the number the more expensive)
Crime and Security. This is what the State Departmentsays about crime in Costa Rica: Crime is a significant concern. The most common crime perpetrated against tourists is theft. While the vast majority of foreign visitors do not become victims of crime, all are potential targets for criminals. If you are a student or a volunteer, ensure that your sending organization will provide safety and security information about the area where you will stay. We have received reports of violent assaults, rapes, and deaths involving students and volunteers.

Pluses and Minuses. Costa Rica is a cheaper alternative than the U.S., Canada, or Europe. The national parks and nature viewing are some of the best in the world. The weather is warm year round.. There are any number of places to live where expats will feel comfortable. The economy is stable. Many people are pleased to live in a country that not only doesn't have an army, but is at the vanguard of environmental protection. Roads and infrastructure are not up to U.S. standards, expats can expect some culture shock - particularly with dealing with the bureaucracy, finding a place to live, getting a telephone, etc.
Costa Rica Retirement Communities