Nebraska Retirement Guide

Everything you need to know about retirement in Nebraska is located here at TopRetirements.com. Updated Dec. 2016.

Overview

Nebraska is the 8th least densely populated state; stretched out on the Great Plains, cut through with the Missouri River, this farming and ranching state is an outdoor-lover's haven. Beautiful bluffs, hills, high plains, ridges and rainwater basins diversify the lovely landscape. National Parks and expansive and well-managed. The population was estimated at 1.9 million in 2015 with a median age of 36.2.

Active adults looking to retire in cities like Lincoln will find all relevant information here. For more on Nebraska, you can peruse its Wikipedia page.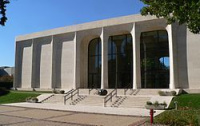 Scotts Bluff National Monument

Climate

Nebraska is divided into two different major climactic zones: the east has a humid continental climate, and the west has a semi-arid climate. Throughout the state there are wide-sweeping differentiations in temperature and weather patterns. Summers are generally hot, while winters are generally cold. From east to west, humidity significantly decreases. Thunderstorms, some of them violent, are common in the spring and summer. Nebraska is located in Tornado Alley; tornadoes can occur in warm weather.
Per Capita Income and Home Prices
In 2011-15 the inflation-adjusted Nebraska household income was $52,997, very close to the national median. Nebraska has the 14th lowest cost of living in the country. Zillow reported that the late 2016 Nebraska Value Index of homes was $143,600, about $45,000 less than the national Index.. In late 2016, the National Association of Realtors found the median home sale in Lincoln was $174,500.
Taxes
Tax Burden: According to the Tax Foundation, at 9.2% the tax burden in Nebraska is the 30th highest in the country.
Marginal Income Tax Rates. The individual income tax system has four brackets; the top bracket begins at $27,000 at 6.84%. The top rate ranks 18th in the country.
Retirement Income Exemptions. Out of state pensions, including military, are fully taxed. Railroad retirement benefits are not taxed.
Social security exemption. Nebraska applies the state income tax to Social Security benefits that are taxable at the federal level.
Sales Tax: State sales tax is 5.5%; localities can add to that rate.
Property Taxes: Property taxes are the 13th highest in the nation at $1649. Persons over 65 might be eligible for a sizeable Homestead exemption.
Estate and/or Inheritance Taxes. Nebraska has an inheritance tax but no estate tax.
Link to Nebraska Department of Revenue
Certified Retirement Communities
Nebraska does not have a certified retirement community program.
Best Retirement Communities
Nebraska has at least one active adult community: the Grand Lodge at the Preserve.
Each Nebraska retirement community profile at Topretirements.com features ratings on expenses, age restrictions, taxes, recreation, amenities, transportation, and security so you can compare how other active adults 55+ have rated that city or development.
Custom Search
Nebraska Retirement Communities