Mississippi Retirement Guide
Overall
If you have been thinking about looking into the best places retire in Mississippi, we can help you make an informed choice. The reviews on this site give important information about real estate prices; what makes each community special and not so special; along with important facts about the cultural, economic, medical, and transportation available in Mississippi. Revised Apr. 2020.
This website will give you useful information about the best places to retire in Mississippi, including the top active adult retirement communities.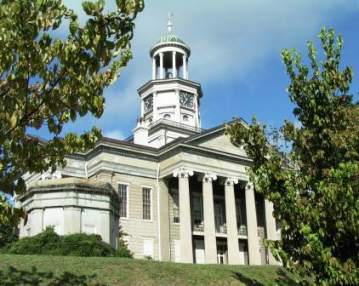 Mississippi, the Magnolia state, had just under 3 million people in 2018 with a median age of 37.7; 15.9% of the population is 65 or over. Mississippi is in the deep south - you will find friendly people here and a slower pace of life than up north. Jackson is the largest city; there are also many nice small towns and rural areas. Mississippi is one of the tax-friendliest states for retirees. The Wikipedia entry for Mississippi has more facts.
Mississippi Climate
The Mississippi climate is humid-sub tropical, strongly influenced by the Gulf of Mexico. Summers are hot and humid with frequent thunderstorms. Winters are mild.
Economy and Home Prices
Mississippi's median household income at $44,747 is the lowest of any state. By comparison, the U.S. median household income is $61,937. Median home prices are much less expensive than in rest of the U.S. According to Zillow in 2020 the statewide Home Value Index was $127,539 vs. $248,857 for all of the U.S. The median home in Jackson, the state capital, sold for $178,200 in late 2020 (NAR). Mississippi is the lowest cost places to live in the U.S. - ranked #1 by MERIC.
Mississippi Taxes
Tax Burden: The state is considered one of the most tax friendly in the country. The Mississippi tax burden is just under 9%, the 41st highest in the country. At 7.6% the total tax burden in Jackson is a very low compared to the median rate for large U.S. cities.
Marginal Income Tax Rates. Mississippi has one of the lowest income tax rates that ranges from 3.0% to 5.0%, although the highest rate kicks in at a low income of $10,000. Social Security benefits are not taxed.
Retirement Income Exemptions. Mississippi has an active tax plan to attract retirees to the state. There is no state income tax on qualified retirement income, including Social Security. The same goes for distributions from 401ks, 403ks, and IRAs. Military income is exempt.
Sales Tax: State sales tax is a relatively high 7%, although local authorities can add up to 0.25% additional.
Property Taxes: Median property tax is a very low $508 per year. There is a bonus exemption of on the first $75,000 true value on property taxes for people 65 and over. This is one of the most generous senior exemptions in the country.
Homestead Exemption. There is a small homestead exemption.
Estate and/or Inheritance Taxes. There is no estate or inheritance tax.
Link to Mississippi Department of Revenue
List of Mississippi Certified Retirement Communities
Mississippi is extremely welcoming to retirees. Mississippi's certified retirement community program has a list of 21 communities that have passed a rigorous certification process. Hattiesburg is one of those communities to earn the "certified" designation. Some of the others include Aberdeen, Brandon, Brookhaven, Clinton, Corinth, Laurel, Madison, McComb, Meridian, Mississippi Gulf Coast, Nathchez, Oxford, Picayune, Tupelo, Vicksburg, and West Point.
Best retirement communities in Mississippi
Choose from Mississippi retirement communities that are popular with active adults over 55, such as Oxford, a lovely small town that is host to the thriving University of Mississippi. Or Hattiesburg, the home of two universities and a city at the top of many "100 best places to retire" lists. You'll find the loveliest communities in this beautiful state, such as Biloxi, historic Vicksburg, Natchez, Tupelo, and Meridian. Madison is a very affluent suburb of Jackson with strong zoning controls and many planned communities. Kosciusko is rural but with a very lovely central square.
Free eBook - Baby Boomers Guide to Selecting a Retirement Community - 16 Factors
Download this free eBook and use its fun exercises to help you find your perfect active adult retirement community.
Click on the Mississippi Retirement Community reviews on the right. Or to find other state guides to retirement or more on types of retirement communities
Mississippi Retirement Communities