Retirement communities in Central Fla
If you have been thinking about retirement communities in central florida this website has a lot of helpful information for you. There are detailed, practical data and opinions for many central Florida retirement communities that are popular with people who are over 50. Updated Dec. 2016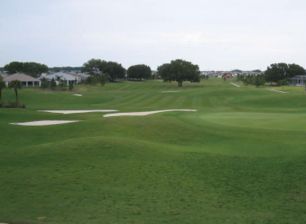 The Villages - Central FL Retirement Community
Overall
Central Florida is enormously popular as a place to retire because of the 3 c's - cost, communities, and climate. The coasts of Florida were the first places to be settled and to become popular retirement communities. The Orlando area, located pretty much in the central Florida, was nothing until Walt Disney developed Disney World. Now it is a major city and getting bigger all the time. Fortunately real estate prices are not as high as in the older, coastal communities, so relative bargains abound.
There are so many retirement communities in central Florida that there is not only great variety, but also competition. As a result baby boomers can find almost any type of retirement community here - from bare bones over 55 developments to exclusive active adult gated communities with golf, boating, and every other amenity known to man.
Lastly, there is climate. Central Florida is not quite as warm as southern Florida, but still warmer in winter than northern FL, Georgia, or the Carolinas. Activities like golf or boating are possible almost every day of the year here, which appeals to many. The area can get hurricanes, but generally they are not as destructive as they are along the coast.
Florida Taxes
Florida is one of the few states with no income tax, which automatically makes it a tax bargain. Sales tax is 6%. Florida's successful Save Our Homes law has attracted tens of thousands of permanent residents from other states. The Florida law caps increases in a home's assessed value at 3% a year for full time residents. Florida's total combined tax burden is one of the lowest of any state. Florida does not have an estate tax or an inheritance tax.
Best retirement towns in central Florida
Central Florida is sure to have the perfect retirement community for you. One of the largest and most successful retirement communities in the world is The Villages. It has 60,000 residents, 20 golf courses, 30 recreation centers - the list of amenities goes on and on. The Villages is just south of Ocala, another interesting area for retirement communities. While horse farms are very big in the Ocala area, there are many other types of communities and interests as well. There are many Orlando retirement communities in and near that city to choose from - hundreds, if not thousands are within a short drive. Gainesville, home to the University of Florida, Kissimmee, and Lake Mary are just a few of the Central Florida communities worth considering.

Reviews of best retirement communities
Click on the Florida Retirement Community reviews on the right. Or to find our more about the best retirement states