Best Retirement Towns and States
June 19, 2021 — If you are a retiree looking for a place to retire that offers superior outdoor recreational opportunities – you are in luck! There are countless towns in this country where mountains, lakes, rivers, or trails are just outside your door. In addition to traditional activities like tennis, golf, and fishing, these retirement destinations usually provide great hiking, skiing, water sports, etc.. Here are our top 10 picks for great outdoor places to retire.
10 Great Retirement Towns for Outdoor Activities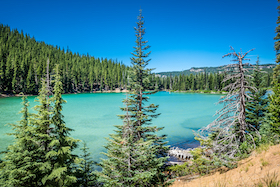 Bend, Oregon. Located on the Deschutes River on the eastern edge of the Cascades, the area offers great scenic beauty, skiing, mountains, golf, fishing, and more. Word about how nice this city is has gotten out: the population keeps increasing by leaps and bounds.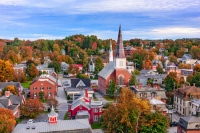 Burlington, Vermont. On the eastern shore of Lake Champlain you will find this town, home to the vibrant University of Vermont. Burlington is very popular with outdoor loving retirees who also want the youth and enthusiasm provided by a major university. Mountain bikers enjoy many great trails such as "The International", which is about 20 minutes outside of town. Nearby ski resorts including Sugarbush, Mad River Glen, Smugglers Notch, and Stowe, which now offer year round recreation. For the recreational bicyclist/walker/jogger there is the Island Rail2Trail path, which has 8 miles right along Lake Champlain.
(more…)
Posted by Admin on June 18th, 2021