Best Retirement Towns and States
January 16, 2018 — Late in 2018 we published a series of Best Places to Retire lists for four U.S. regions. They were based on popularity – the 20 towns and cities in each region that had the most online visits at Topretirements. To kick off the new year we are picking the "2019 best of the best" from those 80 – the 10 retirement towns that we think are the best places to retire. While the original 80 made it because of popularity, these 10 represent our subjective best places selections. Some of the factors we weighed were cultural and recreational opportunities, climate, expense, taxes, the quality of the downtowns, and beauty. Obviously, your personal criteria might make for a different list. (Note that we did not include active adult communities on this list, which meant that places like The Villages did not get included).
Here goes:
1. Asheville, NC Asheville is a prosperous small city of just over 75,000 in the Blue Ridge mountains of western North Carolina. The downtown is filled with cafes, restaurants, and art deco buildings. Because it is in the mountainous part of the state it tends to have 4 seasons. The surrounding area has other towns popular with retirees, along with a huge number of 55+ and active adult communities.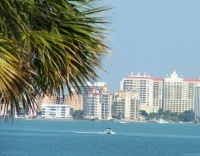 2. Sarasota, FL. Some consider this thriving city midway down the Gulf Coast to be the cultural capital of Florida, after Miami. Sarasota has a great downtown with many interesting neighborhoods. An impressive array of cultural facilities is available in Sarasota. Barrier islands like Siesta offer great beaches and developments where retirees can put their feet up.
(more…)
Posted by Admin on January 15th, 2019