Active adult communities
December 8, 2021 —
This is an updated version of Part 1 of a 2 Part series. Part 1 covers competitors in the West, while Part 2 discusses the 12 Largest Communities in the East.
Many people are excited (and sometimes appalled) by The Villages, the giant active community in Central Florida. They often wonder, are there any other age-restricted communities that approach The Villages' size, which approaches 150,000 residents and sprawls over 3 counties? And, do any other communities offer a similar range of amenities?
Although no community in the west is quite as large as The Villages, there are many that have more than 5,000 residents. This article highlights some of the ultra-large active communities in the West. We invite you to explore over 3500 active communities of all sizes in our State Directories at Topretirements.

Comparing to The Villages
For those not familiar with it, The Villages, located south of Ocala in Central Florida, is one of the largest active communities in the world with almost 150,000 residents. The Villages has 3 town squares (Spanish Springs, Lake Sumter Landing, and Brownwood) that provide shopping, restaurants, and open-air plazas featuring free nightly entertainment. There are 54 golf courses, 8 country clubs where residents automatically become members, 89 swimming pools, along with a large number of separate family and adult recreational areas. There is virtually every kind of activity and athletic resource: archery, one finger painting, pickleball, quilting, scrap booking, synchronized swimming, taichi, yoga, etc. There are hundreds of clubs for every interest, including one for just about every state in the country.
Large competitors in the West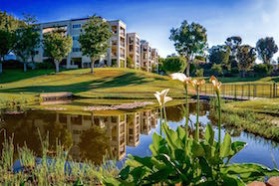 Laguna Woods Village(LWV) is a 55+ age-restricted gated community located on 2,100 acres of rolling hillsides just minutes from the Laguna Beach coastline. The community has 12,736 homes ranging from single family homes to high rises. It is considered to be one of the largest of its type on the West Coast. Laguna Woods Village is home to 16,000 residents. The average age of residents moving into the community is 67 (which means the average age of all residents is higher). Other amenities include 7 clubhouses, 5 pools, 230 clubs, and a performing arts center. There are over 230 clubs and organizations to choose from, and a choice of more than 100 Saddleback College Emeritus courses. Unlike TV, LWV does not have any retail or commercial establishments within the community, although they are nearby.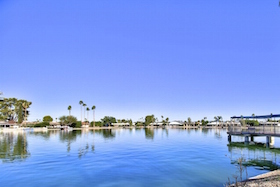 Sun City. The original Sun City in Peoria, Arizona is probably the second largest active adult community after The Villages. Sun City has at least 26,000 residents. It was founded by Del Webb in 1960, making it the original active community in the world. It boasts every conceivable activity – 7 recreation centers, 11 golf courses, 3 country clubs, 2 bowling centers, Sun Bowl, Viewpoint Lake – plus hundreds of clubs. Like many communities established long ago, at 75 the average age in Sun City is well up there.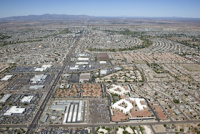 Sun City West, located very near to the original Sun City, started developmentin 1978. It has almost as many residents and similar amenities, including 9 golf courses and 27 tennis courts.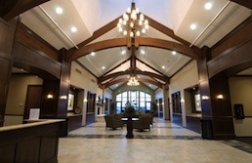 Sun City Texas (near Georgetown) with 7,500 homes, is a little smaller than its Arizona brethren, but still very large. There are other Sun Cities in the west, including Sun City Anthem (Las Vegas) with 12,000 residents and 3 recreation centers.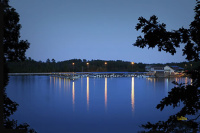 Hot Springs Village (HSV). This community near the historic town of Hot Springs, Arkansas is open to all ages. HSV is home to 14,000 residents. It has a full range of amenities and clubs including 9 golf courses and 10 lakes with marinas for boating and fishing. It is near the historic resort town of Hot Springs.
Green Valley, AZ. Located in extreme southern Arizona, Green Valley is home to several developments, 59 homeowner associations, and about 20,000 residents in over 12,000 homes. Most of its residents are retired. It has 9 golf courses, 13 recreation centers, shopping plazas, dozens of clubs and volunteer organizations, medical facilities, places of worship and recreation centers. Residents share in a cooperative venture, Green Valley Recreation, Inc., which provides recreational opportunities across the many developments in the Green Valley area.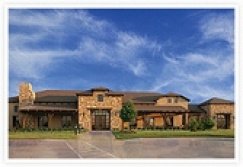 Robson Ranch near Dallas, TX is a large and well-established community of 7,200 homes. It offers the extensive amenities you would expect in such a large community. Robson also has other large communities such as SaddleBrooke Ranch in Tucson. This one has 4,600 homes and includes amenities like 2 semi-private golf courses and a 27 hole private country club. Plus many, many clubs to join.
Sun Lakes, developed originally by Robson back in 1973, has almost 6,700 homes and almost 15,000 residents. It has all the amenities one would expect, such as 5 clubhouses and 4 golf courses. It has five active adult country club communities in three homeowner associations. These include the gated communities of Oakwood and IronWood (IronOaks), and the gated and non-gated communities of Palo Verde and Cottonwood (Cottonwood Palo Verde), and the non-gated community of Sun Lakes. PebbleCreek (Robson) has over 6,000 homes in Goodyear, AZ.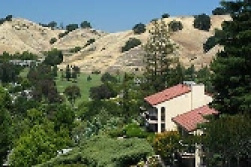 Rossmoor Walnut Creek (CA). This community in an afflluent area about 25 miles from San Francisco has 6,700 residential units in three cooperatives, 12 condominium and one single-family home developments. It also has its own recreation department.
SaddleBrooke and SaddleBrooke Ranch (AZ). These large communities are near Tucson and have many amenities. Here is what Sara said about them a few years ago: Saddlebrooke Arizona has 5000 homes. It is more a golf cart active adult community than Green Valley, which is more of regular mixed town vs community. It just north of Oro valley and Tucson with multiple golf courses, pickleball, athletic and dog parks, performing arts theater with live performances and movies, multiple restaurants, doctors' offices etc. Great views and foothill topography, not flat desert. Mountain views. Mixture of homes, sizes and types. Saddlebrooke Ranch is five miles north of main Saddlebrooke, it is nice but more desert like.
There are more large communities too
There are undoubtedly others with more than 1,000 residents not mentioned here. But before you search only for the largest communities, you should decide just how large a community you want to live in. The truth is that any community over 1,000 residents is going to offer plenty to do and many interesting people to meet. Then you can narrow your choices down to location and what the community is like.
You can use the Advanced Search at Topretirements to look for 55+ communities by size and other characteristics, such as amenities, price range, and type of community. As always, the best answer to the question of where to live is to sample various communities. Visit them, or better yet take advantage of "Stay and Play" or "Discovery" packages to see first hand if the community is right for you – before you buy!
What do you think? Is a very large active community for you? Or would you prefer to live in something a bit smaller? Do you know some other very large communities we should cover? Let us know your preferences using the Comments section below.
For further Reference:
Part 1 12 Largest Communities in the East
The Villages – Facts and Opinions



Posted by Admin on December 8th, 2021