Active adult communities
Updated Nov. 2022 (originally published April, 2019) — This is Module 6 of our Online Retirement 101 Course (see links at bottom to the other Modules).
Covid is still definitely here, but most people seem to not be letting it interfere with their lives anymore. So, this seems like a good time to talk about the best ways to visit active adult and 55+ communities, and get the most valuable information out of the experience.
Part 1 of this article will explore how to find and select the communities you want to visit, how to get the most out of your on-site visit, and finally, how to compare properties to make the best decision. Part 2, "Is an Active Community Right for You", has over 100 Member Comments on their experience with 55+ communities.
Part 1: The Process: How to Get the Most Out of Your Active Community Visit
Following a disciplined path to visiting and evaluating 55+ communities will get you the information and feedback to help you make the best decisions. Finding the right community for you is a process – one site visit normally won't give you an instant answer, but it will help build your knowledge base. After visiting many communities you will be in a position to knowledgeably evaluate all the properties you are considering. Here is a basic approach to follow: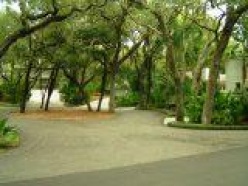 Narrow down your list of possibilities by defining what you are looking for. Consider factors like type of community, size, state, location, climate, costs, amenities, age, types of homes, etc. Make a list, and decide which aspects are most important to you and your significant other.
Search to find the communities that match your must-haves and can't haves. You can use the State Directories at Topretirements to find over 4000 communities by city and state. Or you can use Advanced Search to narrow down choices by amenities, types of communities, size, price range, housing choices, etc. To find more possibilities there are other websites you can use, along with recommendations from your friends.
Plan your visits. Vacation and road trips provide a great opportunity to schedule some community tours. Or, you could put together a specific itinerary to visit several communities that seem interesting. The important thing is to try to plan the visit. Call ahead so someone, either on the sales staff or your realtor, knows you are coming. Tell them what you want to see and experience while you are on the property, such as getting to use the amenities or spending time with some residents. If you happen to be driving by and see a likely community at the last minute, go on up to the gate. Tell them you are interested in the community and they will most likely get you to someone who can show you around and answer your questions. In our experience, touring a community by yourself is probably going to be so superficial that it won't be very useful.
Use a checklist. We have developed a basic checklist that shows your wants and helps you come away from your visit with the facts you need to know. Download this Checklist for Finding the Right Community. Fill it out and take it with you to help insure success.
Spend some time on your own in the community. Sales reps can be great for getting you into model homes or those that are for sale, and for exploring the amenities. But if you can make the time, ask the rep to set you up for coffee or lunch with a resident so you can get a better sense of the kind of people that like living there, and what goes on in the community on a daily basis. If you have a friend that lives there, even better. Ask for a pass to the amenities so you can see what they are like, and how they are used.
If you like what you see, plan a follow-up. That might take the form of a repeat visit. It could be trying to book a "Stay & Play" visit or monthly rental. If you find that you are really interested, now is the time to start asking for the due diligence documents in our checklist and other articles.
Finally, compare and evaluate what you learned. Hopefully you have taken notes from your visits and conversations. Setting up a grid that compares properties will help you understand which one(s) look like the best choice for you.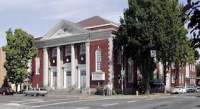 Part 2: Comments from Members.
Like we said at the beginning, finding, visiting, and evaluating 55+ communities is well plowed ground on this site. The great thing about that is the collective wisdom that has been shared here on the process. Here are some representative comments we think you will find useful:
Number 1 piece of advice for anyone buying into a development with an HOA?
(from Joe West): That one's easy – Don't fall in love with the house before you check out the association. You have to be comfortable with a few important things: the rules that you will have to follow, the people governing the organization, and its finances.
Take a tour, speak with local residents not just the sales rep, investigate the HOA, and look beyond the boundaries of the community. Explore its surrounding area, amenities, and facilities. In my opinion, it's never too early to start looking. I started putting together a list of cities/towns I would like to investigate several years before I retired. I have now visited all of them (about 15) which has taken almost 2 years. Some that I thought would be high on my list were not, and some impressed me more than I expected. I am now in the process of revisiting the 5 I liked the most. On round 2 of my visits I am now visiting / touring communities with a sales rep. Once I've narrowed it down further, I full intend to rent before I consider buying.
Is there a Welcome Center? I would look online to see if they had a Welcome Center and set up a meeting or a tour if they are available.
Gate attendants are typically ambassadors for the community. So I'd recommend approaching the gate and simply inquiring about how best to check it out. You might be surprised to find they anticipate such questions and already have a program in place to accommodate interested buyers
Take a 2 night stay package. I visited a Del Webb community about half an hour from Charleston on a 2-night stay package I liked the unit I was in. It came with a golf cart and it was fun driving around the community in that. They assigned a resident to take me out to dinner one night who was a much better rep for the community than the alleged sales rep.
If t is possible, RENT before buying! And if you don't like that community after that, rent in another! Also, carefully review the HOA rules with your own lawyer and also learn what state laws apply to HOAs.
What is nearby outside of these communities? Many of the large ones that I am familiar with are very remote. If I liked a community, I would also be asking how close is the nearest grocery store, medical facility, auto dealership, doctors offices, gas station, etc. Can you walk or ride your bike to anywhere interesting?
Financials strong? What is the size of Reserve/Replacement funds for future repairs. Is it fully funded?How are new amenities paid for? What is the history of HOA fees, and have there been any assessments? Work with a realtor who knows the ins and outs of the surrounding area communities. Walk around the clubhouse, ask questions of residents. A stay and play is a good idea to help you get the feel of community. Read the CC&Rs to understand the covenants of the community, what rules are you NOT willing to live with. Rules that control what plants/trees are allowed, paint colors, lighting, fences, what and where you can park, etc. Some are built very far out in the country, so take a good look at access to dining options, medical facilities, groceries, cultural events…any transportation alternative. Look at how the facility is maintained, chipped paint, old pool furniture, water stained ceilings, etc. (jjt)
Start early. We started to actively research communities a few years before we were planning to make the move. Our first step was to narrow down location. Next came the on-line search for communities in the possible regions. I requested information packets from those that appealed to us, and from that information we developed a list of 12 communities that we wanted to check out. At that time it started to look like we were focusing on Central Florida. On-sight visits were next. We did 2 different 'stay on property' visits, and ventured out to check out other communities during those visits. (Jackie)
Due diligence process once we found our home. We had worked too hard to not do our homework before buying. After doing work on comparable sales and talking with our agent, we negotiated a fair price. I made a deposit but the sales agreement gave us an out for a brief period of time if I was not happy with my due diligence on the development's finances. We had made deposits on two properties previously in our retirement travels that we later backed away from for various reasons. I called the business manager and asked her to send me information including financial statements, articles of governance, and board minutes. These were provided and I saw no issues after reviewing them, then followed up with her by phone with questions and she had all the right answers.
Learn everything you can. Some of the things we noticed and considered when choosing our community: Average age of current residents; level of activity at the community; variety of clubs/groups; overall appeal of the property, common areas, clubhouse; current HOA fees, last increase, fee history; what the HOA fees cover; age restrictions and visitor limitations; are short term rentals allowed; are the majority of owners full- or part-time residents. On our visits, it was easy to get a feel for how friendly and welcoming– or not!!– a community was!
I would suggest visiting various communities, and renting first. Which do you want: manned security gates and walls or open thoroughfares? On site stores, markets, medical – or nearby? Golf course – executive or professional, open to public or only to residents? Urban or rural? A 55+ community is very different than a preponderantly 65+ or 70+ one: which do you prefer? (Old Nassau)
Talk with some people who live in the community. It is a great way to get the straightforward, inside scoop about the way things are actually being managed (Denny).
Interactive Exercise. Start filling out the Checklist for Finding an Active Community and compare yours with your significant other, if you have one. What areas are you unsure about and where do you need more information?
More about finding or visiting an active adult or 55+ community:
Complete list of Retirement 101 Online Course topics
Comments: What have you learned about how to visit and evaluate active adult or 55+ communities? Please share your experiences in the Comments section below.
Posted by Admin on April 16th, 2019