Active adult communities
Updated Nov. 18, 2019 — Of the thousands of 55 plus communities listed at Topretirements, it is always interesting to see which ones attract the most attention from our Members and visitors. After examining the data from the last 6 months of 2018, here are the 15 most popular communities at Topretirements in the Southwestern states of Arizona, Colorado, New Mexico, and Nevada. This article complements a similar article we wrote earlier this month on the "Most Popular Active Adult Communities in the Southeast".
This year's winners are a surprising group. None of them are household names, in some cases we are not sure why these communities sparked so much visitor interest. Taken together they reflect the diversity of different types of active adult and 55+ communities that exist in the Southwest. Some of them are relative bargains as RV or manufactured home communities, offering good value at a lower price point. One is a community offering assisted living, which an unusual type to be this popular. One is a cohousing community. A few others are 55+ neighborhoods tucked in much larger master planned communities. About half of the communities are age restricted, although in practice most of the people living in all of them would meet a 55 year age requirement.
The biggest surprise in this year's findings was that Colorado was far and away the most popular state. It had 10 out of the 15 communities on the list – we can see it is a very popular state for retirement! Arizona and New Mexico had two each, while Nevada earned one spot. Utah and Southern California communities had a chance to make the list, but none did.
While these are the 15 most popular active adult communities on this site for these four states, they might not necessarily be the "best". That is for you to determine, based on how well they fit your needs. One big takeaway here is how important it is to spread your net wide when researching active adult and 55 plus communities. There are thousands of choices that might work for you, but you won't even find out about them unless you look around. If this list does anything for you we hope it expands your horizons. If you are interested in moving to a particular area, at least do an Internet search to get a good idea of the possibilities before you just settle on one you or your friends have heard of. There are many good choices awaiting you!
The most popular 55+ communities in the Southwest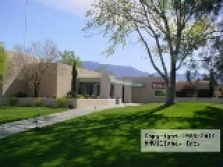 1. Albuquerque Meadows – Albuquerque, NM. This senior (55+) community offers affordable manufactured homes with friendly neighbors, and activities. Amenities include pool, arts & crafts, exercise programs, bridge, line dancing. Albuquerque Meadows is located near the foot of the beautiful Sandia Mountains which offer hiking and skiing.
2. Antelope Ridge – Colorado Springs, CO. Comfortable, energy-efficient ranch homes are provided in this all ages community of manufactured homes. The 4,000 sq. ft. Community Center with a ski-lodge look draws residents for events, private parties, working out, and just having fun. There are two outdoor pools, business center, children's play area, bocce, fitness center, and outdoor veranda.
3. Carillon at Boulder, Boulder, CO. This new retirement community in the heart of Boulder has 117 units offering assisted living. The monthly cost includes meal credit, cleaning and emergency services, transportation and access to recreational programs such as brain fitness. One of the highlights of the community is its access to social and cultural activities.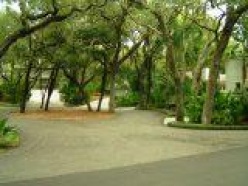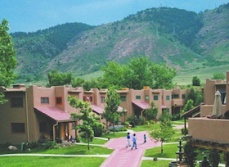 4. Harmony Village. Golden, CO. a small cohousing community located in Golden which is open to all ages. There are 27 townhomes, a common house, and open spaces. It also features a community garden, a fruit orchard, bee hives, a rock labyrinth and a winding stream. The Common house is the hub of the community where residents share meals, a laundry and exercise equipment. It also houses two guest rooms. Homes are set around a central pedestrian walkway and are priced in the $200's.
5. Lost Dutchman. Apache Junction. With three community centers and a wide range of outstanding amenities, residents in this 55+ RV/mobile home/manufactured home community have plenty to do in this retirement community. Residents enjoy a dip in the pool or just lounging poolside in Arizona's famed climate. There is a weekly Jam Session at the clubhouse.
6. Stonebridge, Colorado Springs, CO. A 55+ active adult lifestyle community tucked into the heart of Meridian Ranch, a 2,600-acre golf and recreation master-planned community. Residents will enjoy their own private clubhouse, community park, garden and trails, plus all the amenities of Meridian Ranch.
7. Blackstone. Aurora, CO. Blackstone Country Club is an all-ages Lennar community built around an 18-hole golf course. Homeowners enjoy a social membership to the clubhouse, fitness center, outdoor pool, tennis courts, meeting rooms, restaurant & bar facility. Optional golf memberships are available. Home prices start in the low $500's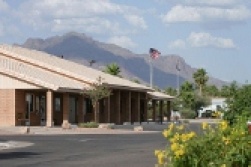 8. Rancho Mirage. Apache Junction, AZ. A 55+ active adult, manufactured home community near the Superstition Mountains. Residents enjoy variety of resort-style amenities and a calendar full of planned activities and events. Outside, there is a heated swimming pool and spa, lighted tennis and shuffleboard courts.
9. Lake Las Vegas. Henderson, NV. This very large new urban community surrounds a freshwater lake and is home to 19 distinct neighborhoods. The community includes marinas, hotels, and a village with shops and restaurants. The Jack Nicklaus designed Golf Club is considered to be one of Las Vegas' best. Mediterranean architecture is seen throughout in custom homes, courtyard homes, waterfront homes, golf villas and luxury executive homes. Open to all ages.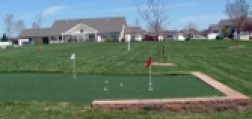 10. Sunflower. Fort Collins, CO. Affordable is the word in this active adult community of 190 manufactured homes. It is pet friendly, has 2 car garages, no renters, gated community, and a large and beautiful clubhouse. Age Restriction: 55+. Affordable homes priced in the $100's.
11. Wolf Ranch. Colorado Springs, CO. Situated in northeast Colorado Springs and open to all ages, this new urban community sits at 6,500 feet in elevation. Residents love the spectacular views of the Rocky Mountain Front Range and the city. Wolf Ranch boasts parks, open spaces, trails, a recreation center and a dog park. Plans for the community include more open space and parks, over 10 miles of trails, additional recreation centers, and a 14-acre lake at the town center.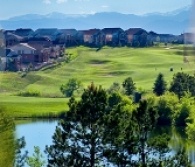 12. Heritage Eagle Bend, Aurora, CO. A beautiful master-planned community designed for residents 45 and over. This gated country club community offers a variety of ranch-style single family, duplexes and townhomes built around an 18-hole championship golf course with a driving range. The original development is sold out, resales are available.

13. Villas at Pleasant Valley – Aurora, CO. Located northeast of Boulder, this community features ranch-style patio homes and maintenance free living. Clubhouse activities include classes, potluck dinners, seasonal parties, and special occasion parties. Home prices in mid $200's.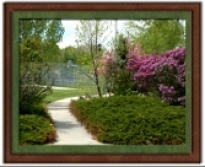 14. Hover Place – Boulder, CO. This community is organized by a Colorado non-profit corporation for Longmont's seniors to "age with dignity". Six Luxury Tudor Style 2 story buildings for seniors 60+. Mountain views, no steps. Elevators, oversize garage and patios, secure entries, gardens, walkways.
15. Quail Run – Santa Fe, NM. A gated community open to all ages with pueblo style architecture, it is popular either as ideal a year-round or seasonal residence. It offers fitness, golf and dining amenities. Amenities include a 9 hole golf course, tennis, fitness center, lap pool, and dining at the Grille.
A note about how this list was compiled. To develop it we reviewed our site logs from July to the end of December, 2018. The communities whose web pages were visited the most were the winners. In a few cases, the communities advertise on Topretirements.com, which means they had a better chance of being noticed. Note that various other factors could have influenced the popularity, such as when they were added or updated on our list. In summary though, we believe the choices represent a fair example of the many different kinds of 55+ and active adult communities available.
For further reading:
Comments? Do you think there are other Southwestern active adult or 55+ communities that should have made this list? Please share your Comments and observations below.
Posted by Admin on March 17th, 2019