Active adult communities
January 22, 2022 — Each year many of us make new year's resolutions that we have every intention of keeping, at least for a couple of weeks. Many of those resolutions may involve health, fitness, learning, and keeping up with the technology that surrounds us. Fortunately, there are many communities that specialize in wellness and learning, and makes it a lot easier to stay on track with those resolutions all year long. Some of these unique communities listed below are for all ages and some are for those 55+, but they are all interesting and feature a fun and inspiring lifestyle.
Encanterra is an Arizona community that offers traditional amenities like golf, fine dining, and social spaces. But what makes the community unique is the hundreds of special interest clubs, travel, and exploration opportunities it provides. A good example is the technology program through which residents can take culinary classes, listen to guest speakers, educators and authors. Encanterra is made up of several neighborhoods including one for those 55+.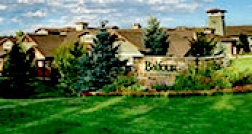 If you are looking for a rental community that also offers all the amenities you can want, along with a host entertainment and educational choices, then Balfour Senior Living in Louisville, Colorado, may be for you. The month-to-month rental community offers apartment homes, concierge services, chef-prepared meals, and over 200 life-enriching opportunities each month, including a University Professor Series on various topics. As a continuing care community, assisted living, memory care and skilled nursing are also offered here, if ever needed.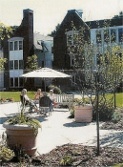 If learning something new is on your to do list this year, Lasell Village may interest you. Here, learning is not just an option, but it is a requirement. Located in Newton, Massachusetts, just outside of Boston, this college-affiliated community (Lasell University) is a continuing care retirement community (CCRC) , where residents establish an annual 450-hour learning plan as a condition of residency. You can easily obtain your goal of learning something new or continue to develop your passions through classes, fitness activities, volunteering, and attending lectures and cultural events. Topretirements has a number of other university affiliated communities that also feature learning and culture as a centerpiece of the community.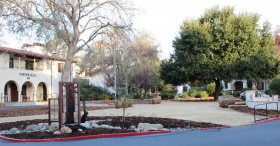 Pilgrim Place. At Pilgrim Place, opportunities for personal enrichment and fulfillment are readily available through a myriad of activities aimed at keeping the mind, body, and soul engaged and strong. Residents' active role in planning and participating in activities on campus and volunteer involvement in organizations, churches and causes in the greater community is a hallmark of Pilgrim Place. Active, spiritual fulfilling community reflective community, and who have dedicated their lives (locally and globally) as advocates for social change.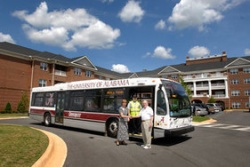 Capstone Village. Capstone Village, located on the campus of the University of Alabama, is a retirement community that promotes independence and lifelong learning and offers both apartments and garden homes. The special relationship between the University and Capstone Village allows for a lifestyle filled with advantages that include auditing classes, use of the campus libraries, and complimentary tickets to various events.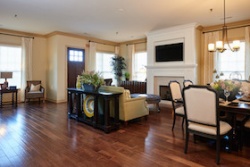 The Village of Bedford Walk This 55+ community for independent living is located in Columbia, Missouri, and offers a full time concierge, fitness classes, book clubs, a theater, volunteer opportunities, weekly events and classes. The community has a close relationship with the University of Missouri, and residents are encouraged to take part in the University's Osher Lifelong Learning Institute where they can take classes on a variety of engaging topics.
Mirabella at ASU The learning never has to stop at this brand new 55+ high-rise community located right on the campus of Arizona State University. Residents are welcome to attend a variety of lectures and workshops, or join classrooms as either guest learners or visiting instructors. They are also welcome to utilize the library and can showcase their art and creative designs alongside student artist exhibits. As a Life Plan Community, Mirabella at ASU offers on-site healthcare services along with assisted living and specialized nursing care.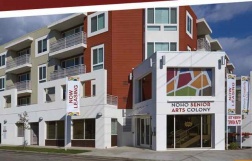 NOHO Senior Artists Community Located in the vibrant NOHO Arts District, this community for active adults 62+, runs on energy, creativity and passion. The pet-friendly community features a visual arts studio and performing arts theater, along with an artist lounge and literary studio, a heated swimming pool and a fitness studio. The community offers 1 and 2-bedroom rental apartments where residents also enjoy wellness and social programs.
ElderSpirit A co-housing community that consists of 29 homes, a common house and a Spirit Center. The 55+ community located in Abingdon, Virginia, is the first mixed-income, mixed ownership Elder Co-Housing Community in the United States. It offers mutual support and spirituality with members sharing and developing their gifts and talents through music, dance, theater, gardening, and crafts.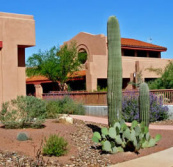 Academy Village Located in Tucson, Arizona, this 55+ planned community helps residents to pursue an active lifestyle, engage in lifelong learning, and age in place. The community center offers activities and events along with fitness rooms, art classes and social opportunities. The Arizona Senior Academy, which is affiliated with the University of Arizona, provides intellectual and cultural enrichment with concerts, lectures and activities. Every Academy Village resident 60+ is a member of the Senior Academy with easy access to life-long learning.
The Palace at Coral Gables Situated in the heart of Coral Gables, Florida, The Palace at Coral Gables is an award-winning, 9-story high-rise featuring luxury apartments for senior living. Along with many amenities included in the Residential Package, The Palace also hosts daily exercise classes, nightly entertainment, lectures, book reviews, special interest clubs, computer and foreign language classes, and many on-site education courses available through the University of Miami's Osher Learning Institute.
Bottom Line: These are just a few of the many interesting communities that offer something special and sets them apart from the others. If you know of a community that focuses on learning or is unique in a different way, please add to our list in the Comments section below.
Posted by Admin on January 22nd, 2022