Active adult communities
March 31, 2021 — For every person who loves the idea of an active adult or 55+ community , there is probably another who loathes them. For those who do not want to live in an active community, there are several common criticisms. A big knock comes from people who don't want to live with a bunch of old folks. Other slams are that they are boring, cliquish, difficult for singles, and expensive. In this article we will explore a group of a developments suitable for those 55+ that break the mold, and that take bold measures to provide retirement choices that are innovative and attractive.
At the risk of omitting dozens of other really innovative ones, here is our list of great places to retire that think out of the box. We promise to add more in the Comments section of this Blog as we come across them.
What makes these active communities so great?
Here are some of the attributes and types that make these retirement communities so innovative and desirable.
55+ Communities within larger all age developments. This type of community, where a 55+ neighborhood is built into a larger, all-ages development, solves the problem of people who don't want to be completely surrounded by older people. Although most of the 55+ neighborhoods have their own set of amenities, they normally also have access to the larger and more expansive facilities of the master planned community.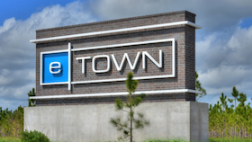 Etown – Jacksonville, FL. The smart-living community is built around technology, sustainability, and conveniences that will enhance a modern way of life. Smart-home technology, eco-friendly features, and community-oriented amenities are part of the package. A Village Center will feature shops, restaurants and neighborhood services. In addition, 50% of the community's acreage will remain as a preserve along with parks, and ponds. eTown will be made up of several neighborhoods each offering housing choices, including one for 55+.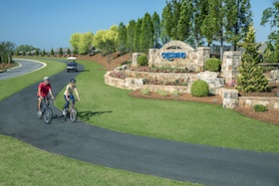 Cresswind Peachtree City, Peachtree City, GA. This new 55+ community is located within Peachtree City, which has amazing resources and commercial centers connected by golf cart. Here you will find single-family ranch homes, a spacious 17,000 sq. ft. Clubhouse with indoor and outdoor pools, fitness center, sports courts and more. The community is connected to over 100 miles of golf cart and biking paths that wind throughout Peachtree City
Unique focus. Communities that focus on a particular lifestyle can be the ideal destination for people in search of their dream. For example, there are those devoted to equestrian, boating, or of course, golf. Not to mention those that exist for people who have a common vocation, such as acting, clergy or NGO, and letter carriers.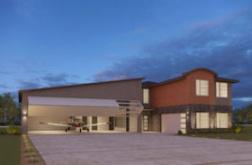 Silver Falcon – Sherman, TX. a fly-in community where you can live with your plane. The Sherman Municipal Airport is a public airport located less than 30 minutes North of McKinney, and features a lighted, 4,000' runway. The community offers 90 properties for aviators and families, with five different home or hanger options. Residents also enjoy a clubhouse, restaurant, and on-site fueling.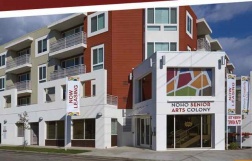 NOHO Senior Artist colony in North Hollywood, California, is a 62+ arts-focused senior community just north of Los Angeles. Whether you're an artist or simply take pleasure in the creativity of life, you can rent a one or two-bedroom apartment in the vibrant NOHO Arts District. It offers amenities, programs and social events. Unique features include a visual arts studio, digital arts room, and stadium-style performing arts theater. It is not the only community with this type of focus, nor is it new. New Jersey's Actors Fund Home retirement facility is for retired Broadway actors and stage hands – you can bet they ham it up there! Indian River Colony Club in Melbourne, FL is for retired military personnel.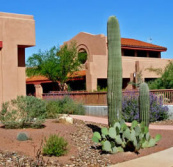 Academy Village is a unique 55+ active adult community located in Tucson, Arizona, that includes the Arizona Senior Academy which is dedicated to Lifelong Learning. Founded by a former Univ. of Arizona president, residents enjoy concerts, lectures, artistic performances, wellness programs, field trips and mini-courses. All residents become full dues-paying Academy members, and also enjoy the community amenities which include a fitness center, swimming pool, onsite Village library, computer room, game room, tennis and pickleball courts and hiking trails.
Built for community. The standard cookie cutter approach to active adult communities is to spread the homes, townhomes, or condos out along streets with amenities like clubhouses and pickle ball courts here and there. But to get to almost anything but an amenity, a car is an everyday essential. However, In a new urban development, cooperative, or urban cluster everything essential is situated within walking, bike, or golf cart distance. There is no need to get in your car for a quart of milk or to see a doctor. Example: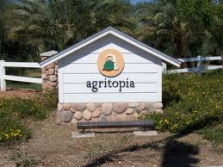 Agritopia is a unique community located in Gilbert, Arizona, that is developed on an urban farm which is the heart of the community. Comprised of 450 residential lots along with commercial, agricultural, and open space tracts, the tree-lined streets and pathways make the entire project accessible to pedestrians. The farm offers certified organic row crops, fruit trees, and livestock. Residents meet at the community square which has a coffeehouse, farm stand, and a farm-to-table restaurant.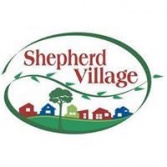 Shepherd Village – Shepherdstown, WV. This new co-housing active adult community will be made up of a total of 30 households. The clustered neighborhood of environmentally sustainable homes will also feature preserved green spaces and a shared Common House on a rolling, wooded 19-acre site. Individual community members will own their own homes and share ownership of the Common House, and community gardens.
Transportation and Easy access to essential services. Location and design can ease transportation issues. If a development is built far from civilization because that is where the land was cheap, get ready to spend time in your car. Driving can become an important issue as we age and lose our driving skills, so access to public transportation can be a huge plus. Mixed use developments that include office and shops along with residential can be a great solution. So are communities within an urban center or with easy connection to an area with medical offices and stores. Some examples: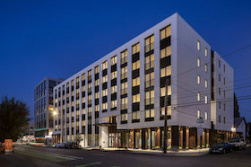 The Canyons – Portland, OR. A new, accessible and modern apartment community in a walkable and bikeable neighborhood. It offers an on-site concierge, an open air atrium, and each apartments has its own HVAC system. Other amenities include a ground floor cafe, and an open-air market place with eateries and small shops.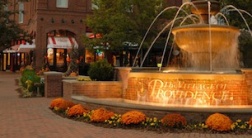 The Village of Providence – Huntsville, AL. offers a true village experience with architecture inspired by classic Southern towns. Picturesque single-family homes are intermixed with brownstones, traditionally styled town-homes, cottages and apartments. Amenities include parks, an outdoor swimming pool, a Meeting House with card room, kitchen and gym. The bike friendly community also features a town center with professional offices, restaurants, boutiques, and retail shops.
Close to unique attractions. A great location can take the boredom out of any place to retire. If one is surrounded by water, mountains, or outstanding recreational facilities, that can make a huge difference in the quality of everyday life. Example: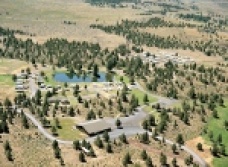 Sundance Meadows – Bend, OR. A picturesque, mixed use community designed to cater to those who enjoy the great outdoors. It features a livestock ranch with horseback riding, swimming, fishing, miniature golf, and a recreation center with planned entertainment and social activities. The development also acts as a vacation destination that includes camping areas and homes that are available for rental on a weekly basis, along with an RV park.
Bottom line. There is no reason why you have to settle for boring or cookie cutter when it comes to finding a place to retire. There are interesting choices out there, you just have to find them. If you are aware of other innovative places to retire, please let us know in the Comments section below.
For further reading:
Posted by Admin on March 31st, 2021