Active adult communities
April 29, 2020 — The names used by retiree-oriented developments to describe their properties cause so much confusion. In the old days life was simpler – we had old folks homes, retirement homes, and nursing homes. We understood those terms meant, often describing warehouses for the elderly and infirm. Today those concepts have evolved and expanded – now we have communities that are 55+, active adult, retirement, independent living, assisted living, and Continuing Care Retirement Communities. Overseas there are retirement villages. Fortunately today's choices offer a much richer retirement than in days of old!
Since there is so much confusion and misunderstanding about the two categories most new retirees are interested in, 55+ and active adult communities, we will concentrate on those here.
The terms defined
A 55+ community is fairly self-explanatory. The 55+ part usually means that at least one person living in the home has to be at least 55 years of age. (There are also cases of 50+ or 62+, but they are rarer). The rules are generally spelled out in the HOA documents. In some cases the restrictions must be followed to qualify for HUD senior housing support and avoid discrimination problems. There are three requirements to get that support: At least 80 percent of the units must have one occupant who is older than 55. The community must publish policies and its intention to be a 55+ community. Lastly it must verify the ages of its residents to remain eligibility. There are often rules about minimum age for all of the occupants of the home, which can cause problems for people who have to take in grandchildren or other younger family members. 55+ communities can be age restricted (someone has to be 55), or age targeted (the development is trying to market to that age group).
The types of 55+ communities are widely divergent. Some are full blown resorts with dozens of amenities and a variety of housing types. Others are simple communities with either no amenities, or perhaps just a pool or clubhouse as the single amenity. They can be gated or non-gated.
Active adult communities also vary greatly by size, number of amenities, and type of housing available. They are often referred to as all ages communities. Since there is no official definition of the term, pretty much anything goes, although it is assumed there is at least some type of amenity to give credibility to the "active" part of the name. Low maintenance is a typical feature of both active adult and 55+ communities. The biggest ones like The Villages have hundreds of amenities, clubs, and activities – enough to exhaust anybody! The smallest developments might only offer a pool, small gym, or shuffleboard court. There are also 55+ active adult communities, meaning either somebody in the household has to meet that age requirement or the community is aimed at that age group.
A compromise is a 55+ active adult neighborhood located within a non-age restricted community. Topretirements has plenty of those listed in our State Directories, such as Cresswind Georgia at Twin Lakes, located within the larger all ages Twin Lakes development in Hoschton.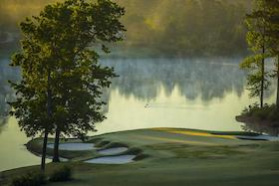 So, which is for you – active adult or 55+?
We owe a word of thanks to Larry, a long time Member, contributor and owner of www.golfcommunityreviews.com, for getting this conversation started on another Blog post. It immediately got people talking so it seems like people want to know more about it and discuss it too. We have posted some of the Comments it generated at the end of this article.
In reality, there often isn't a huge difference between a 55+ active adult community and one that doesn't carry the age restriction. Both can have the same amenities and types of housing. The only real difference might be in the age composition – families with young children and working adults might live in all ages active community. But for a variety of reasons, most non-age restricted active adult communities tend to be made up of people over 50, usually with an average age in the 60s or even older. One reason for this is that the amenities offered are usually geared more toward adults. Golf courses cost money to maintain and many young families don't always want to pay to support them. Another is that because they are often located well out of town, the schools might not be that good or involve long commutes for children. Lastly, the type of homes tend to be designed for empty nesters and often are not big enough or well-suited for families with young kids.
So, before turning it over to our Members for discussion, here is our attempt to summarize the situation in a few bullet points:
Age-wise, 55+ and all ages communities are not always that different in terms of age composition and types of amenities/homes. A good tip is to examine the amenities – are there children's playgrounds, water parks, or athletic fields?
An age restricted neighborhood within an all ages community can be a good compromise. Residents there are not totally isolated from young people, and they have the advantage of big community amenities.
If you really have had it with living around young people, or you get your youth fix in other ways (e.g.; grandchildren), go the 55+ route.
Before ruling out one or the other, spend some time in the ones that seem interesting and find out for yourself. Are there annoying teens or young kids interrupting the peace, or is there just the occasional youngster that brings a smile to your face?
The Comments made so far:
I wonder how many people who look exclusively at 55+ communities do so because they want to live with people their own age. Certainly, there is nothing wrong with that objective, but it can be accomplished in many communities that do not have in place the restrictions of minimum-age requirements. Consider, for example, the communities that line Highway 17 in North Carolina, just north of Myrtle Beach. These communities are open to residents of all ages but, de facto, are populated almost entirely by mature adults. As one local real estate broker once explained to me, the costs of even a modestly priced community — especially one with amenities that must be subsidized by a homeowner's association — are beyond the financial wherewithal of young, growing families. So few of those communities ever see a school bus, and the only squealing of children is in summer, when grandma and grandpa are happy to spend time with their grandkids. Likewise rural planned communities where industry is light and the schools, frankly, are not of the highest quality, attract almost exclusively retirees. My point: You don't have to sign up for the restrictions of a 55+ community just because you want to be sure you are surrounded by folks like you. There are folks like you — and me, I'm 72 — in planned developments that are nominally open to all. Larry. — April 27, 2020 |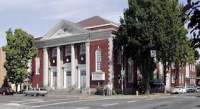 —-
Larry:I totally agree with you on this. I hate to see older people isolating themselves within their own age groups. Financial considerations do indeed keep out many families–if you purchase in an area with good school systems then you will see more children. Younger people keep us all current and young. In our co-op, we are on 15 acres and have four buildings. Most people who have children move-in with a new baby or one on the way and then move on to a house as their family grows. Many of us have enjoyed having a few well behaved children around, but we do not have too many. We also do not have a pool or playground so we are not super child friendly, the parents know this when they choose to move here. The benefits of mixed ages as they come and go are good for our community. We have many older people and I have lived here 26 years. Jennifer — April 28, 2020
—-
Larry, We never wanted to move to a 55+ community, thought the whole concept of them was somewhat odd. And then we rented a nice house in one (would have rented in any neighborhood, this house was newer, cleared and closer to the area we wanted than the other rentals we looked at). It didn't take long for us to really enjoy living there and when we decided to buy we did seek out a 55+ place. A couple of the people we became friendly with had moved there from a mixed age community and main reason they moved was to get away from adolescents and teens and their careless parents. As for the schools, I'd suggest that poor school systems are more reason to seek out 55+ communities since the school system reflects the concern and involvement (most of) the parents in the area have for the kids. Jean — April 28, 2020
—
I think most people instinctively know when its time to hit the easy button and move to a 'senior' community. After spending 10 years in a community such as Larry described, we decided to move to a 55 plus community because we needed a house sized to meet our future needs; activities that don't require driving to; activities which occur on a retired person's schedule (as in daytime, not after work). We also wanted the security of a gated community, lawn care included in our HOA, and the ability to 'lock and leave' for extended travel without too much worry about what is happening to our house. I agree that senior living isn't for everyone, but for us it was a very positive move. Alice — April 28, 2020 |
—-
Jean and Alice, my point was only that most of the things you will find in a defined 55+ community you can find in many that have no restrictions on age. Specifically, Alice, off the top of my head, I could probably list a dozen gated communities with every one of the activities and services you identified as important. Larry. April 28.
Other comments from the past blogs:
Getting away from teenagers:
"We lived two doors down from a kid who all but lived in the Evil Mustang with the Subwoofer. We don't want to be surrounded by teenagers anymore; been there, done that, and we don't want to have to experience the teens years for a third time."
Active Lifestyle:
"There will be the Camp like schedule of daily events- much like a TV schedule- but just as with a TV…you can change channels at will or simply not watch the thing and do whatever the heck you want. We like the idea of being able to explore new hobbies, and easily meet like minded folks, which we think amenity rich adult Communities provide for."
"There are so many things to do that we have problems working them all in. It is not all shuffleboard and dominoes. I play slow pitch softball 3 days a week, tennis 3 times a week, hit the best gym 2-3 times a week, and still take classes at the Arizona State University learning center here on campus. You can be as active as you like or as sedentary as you like. We are adjacent to Phoenix with all the things a major city offers yet safe and secure with great neighbors in a 2000 sq ft single level home."
There is a community for everyone:
"The truth is there are communities like that out there but everyone seems to lump "retirement communities" into one general category. There are many different varieties of adult communities. The trick is to do your research and find ones that suit your lifestyle. If you don't want to end up in a community with "seniors" you are best to avoid condo-like developments and instead focus more on "active" communities. …if you live in an adult community at least you have option to participate in all it has to offer. No one is going to beat down your door and force you to join the bridge club or golf league or whatever. But if you choose to live in a non-adult community you won't even have that option and you may always wonder "what if."

Social life:
"I'm on the younger end of this set. I was not even "legal" for the first two months of our stay the first year, and my first impression was "everyone is so old!" However, I have grown to love it. There is a wonderful variety of folks, age-wise and experience-wise."

"We've met so many great new people and we still have our group of long time friends. We've found so many things to do to entertain ourselves and that has been the best part."

All inclusive community:
"Each neighborhood has a pool and the activities and amenities are plentiful – pick and choose what you want to do. We have a couple of restaurants, a small grocery, a cleaners, hair salon, bank, etc. – so we can really stay "on campus" and not have to go anywhere by car if we want. As a golfing community, we take our golf carts everywhere – no DUIs for us! Our community includes homes ranging from apartments to million dollar mansions, and an "independent living" retirement building and an assisted living and an Alzheimer's unit and we all interact equally without regard to what area we live in. Many people just transition from one type of housing to another as their needs dictate."

Restrictions:
"If you have grandchildren this is something to consider. In FL, a couple had to take custody of their granddaughter and now they are being forced to sell their house because she lives with them. The HOA is threatening to take their house if they don't get rid of the little girl."
Comments: So, what is your position? Do you have a preference about a 55+ community vs. and active adult community? Or, would you rather live outside of any type of development? Let us know your thoughts in the Comments section below.
For further reading:
Posted by Admin on April 28th, 2020