Active adult communities
April 19, 2020 — We were curious – which towns and cities offer the greatest variety of 55+ and active adult communities? To answer that question, we have prepared this report, which we hope will be useful in helping refine your search for the perfect active community. The numbers used here come from the Topretirements.com database of 4,123 active adult, 55+, and independent living communities. What is most amazing about this report is the astonishing variety of community types available – anyone who thinks that retirement living options are all the same is sadly mistaken. It also says a lot about where people and the real estate market agree about where to retire.
Sunbelt prevails – and a surprising winner.
As might be expected, states and towns in the Sunbelt tend to have the most active communities. Florida is jam-packed with them – in our FL Directory, which has reviews of almost 1,000 active adult or 55+ communities, 270 of those are clustered in just 11 towns and cities. Arizona, California, Nevada, the Carolinas, and Texas have thousands of communities among them. Pennsylvania, New Jersey, and Colorado represent non-Sunbelt states with huge numbers of retirement living choices. The biggest surprise was the city that came in 4th place for the most communities – the City of Brotherly Love, Philadelphia.
Cities and towns with more than 25 communities
There at at least 50 towns in our Directory that have 10 or more communities to choose from; more than 10 have 25 each. Each city name provides a link which goes to our Directory, where you can see all of the choices for each town. Here are the cities and towns with the most communities in that Directory: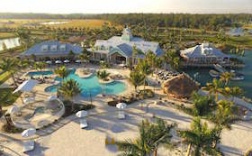 Naples, FL. There are 49 communities listed for the Naples area of Florida's southwest Gulf coast. The range they represent is fantastic – from some of the wealthiest in the world (Mediterra and Grey Oaks and Estuary), to RV and mobile home parks like Marco Naples RV Community, to Continuing Care Retirement and Lifecare communities like Moorings Park. Whatever lifestyle you are looking for, you will find it in Naples!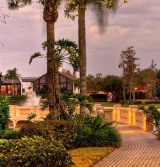 Fort Myers, FL is tied with Dallas, TX for the second most active adult communities at 39 each. In Fort Myers you can find a wide range of communities that range from very economical RV parks to very high end gated communities with exclusive amenities. Some of them, like Seven Lakes Golf and Tennis Club, were among the first active communities in the country and offer great value at a reasonable cost, although now they tend to have an older population. Tropicana Co-op is another low cost option with a limited set of amenities. Many of the newer ones are fancier and more expensive. Shell Point and Cypress Cove are two CCRCs that tend to cater to better off clientele. You could spend weeks in the Fort Myers area checking out the various possibilities.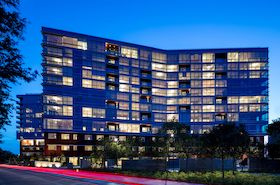 Dallas, TX, also with 39 communities, offers the best range of communities to choose from in the West. Choices range from high rise luxury Life Care communities like Ventana by Buckner to huge developments like Robson Ranch further out from town. In between there are independent living choices, budget options, and high end properties. You can even park your plane at an airpark community like The Landings Airpark.
Las Vegas, NV has, not surprisingly, a huge number of retirement living choices (37). You can find golf-centered communities like Red Rock Country Club, or apartment living at the Country Club at the Meadows. An interesting hybrid is something like Fairway Hills at the Ridges, a 55+ community of condominiums within a larger all-ages community by Toll Brothers. No matter what lifestyle of type of home or community you are looking for retirement, you can find it in the Las Vegas area.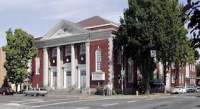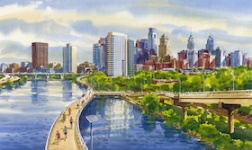 The Philadelphia area has an amazing number of active communities to choose from. These range from luxurious high rise apartments downtown like 10 Rittenhouse Square to sprawling developments in the suburbs and surrounding area such as Traditions of America at West Brandywine, and everything in between.
Arizona had the 5th and 7th place winners for the most retirement communities with Tucson (32) and Mesa (28). Options in Tucson range from the simple and economical Desert Pueblo Mobile Home Park to luxury living at the base of the Catalina Mountains in Ventana Canyon. Splendido at Rancho Vistoso is a CCRC with the full range of options from independent nursing to skilled nursing and memory care. The Mercado District is a traditional neighborhood master planned community just west of downtown that offers a unique and more walkable lifestyle.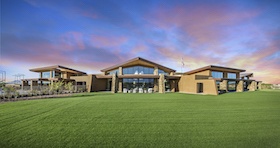 Mesa offers similar options close to Phoenix. The Cliffs offers affordable manufactured homes, while Encore at Eastmark opened in 2015 with a Village Center.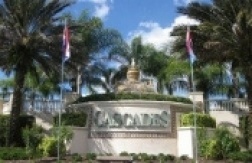 Sarasota, FL ended up in 6th place for the highest number of retirement choices (29). As with the other towns with a huge selection of communities, they are of all types available; from waterfront luxury, to high rise apartments, single family homes, manufactured homes, independent living, condos, and rental apartments. Places like the Cascades of Sarasota offer huge grounds with amazing amenities such as 6 har-tru tennis courts. Elsewhere in Florida, Boynton Beach on the Atlantic has 28 communities of all types. This more affordable area has options ranging from those near the beach or the Intracoastal to sprawling communities west of I 95 like Valencia Cove.
Other towns with 25 or more communities to choose from included San Diego, Ocala, Asheville, and Myrtle Beach. All offer an amazing array of choices for every possible kind of lifestyle. It's a great time to check them out online, since visiting them right now is out of the question.
For further reading:
America's Most Expensive Communities
50 State Directories and foreign countries too!
Comments? What kind of community are you looking for? Have you found some choices in the area(s) you prefer, or did you have to look elsewhere? Let us know your ideas in the Comments section below.
Posted by Admin on April 18th, 2020