Active adult communities
September 16, 2020 — It is clear that consumer tastes are fickle, and that sure seems to apply to what retirees are looking for in an active adult or 55+ community. Certainly that is what we found when we analyzed our visitor logs from the first 8 months of 2020, looking for the 15 most popular communities in the Southeastern states of Florida, Georgia, and South Carolina. This article complements a similar one for the Southwest: "15 Most Popular Active Adult Communities in the Southwest for 2019".
Changes from the 2019 list aplenty. More than half of the communities on this list are new to it this year, which is pretty exciting (see links below to last year's list). All of the top 5 are repeat winners. The review for the most popular community on this list, Amelia Island Plantation, was viewed 1,330 times during that period. As usual there are several "no-brainer" choices like The Villages and Solivita, both located in Florida. Some winners were a bit of a mystery, and that includes The Cottages at Lakeview Road in Warner, GA. Nalcrest is a speciality community that caters only to retired postal letter carriers. Florida had 9 winners with the rest coming from Georgia (4) and South Carolina (2). Note that most, but not all, of these communities are designated 55 plus. But the majority of the residents in all of these communities would probably meet that qualification.
While these are the 15 most popular active adult communities on this site for FL, GA, and SC, they might not necessarily be the "best". There are thousands of choices that might work for you, but you won't even find out about them unless you look around. If this list does anything for you we hope it expands your horizons.
The most popular 55+ communities in the Southeast for 2020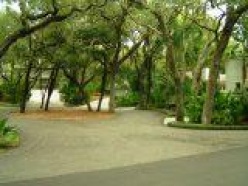 (more…)
Posted by Admin on September 16th, 2020