Best Retirement Towns and States
April 9, 2019 — The Carolinas are extremely popular retirement states, with good reason. Their winters are warmer than in the midwest and northeast, taxes and the cost of living are agreeable, and there are many great retirement towns. Here are some of our favorite retirement towns in Carolina, based on how attractive they are. The competition for prettiest retirement town in the Carolinas is pretty stiff, in fact you probably have some of your own favorites. Please share your suggestions in the Comments section at the end.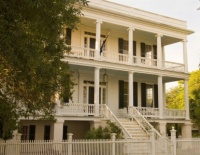 Beaufort, SC. The Old South lives on in the quaint seaside charm of this town, pronounced b'yoofurt. Known as the "Queen of the Carolina Sea Islands", the Spanish came here in 1514 and it was chartered by the British in 1711. It lies in the Sea Islands or "Low Country" area of South Carolina near Hilton Head.
(more…)
Posted by Admin on April 8th, 2019