Best Retirement Towns and States
May 21, 2019 — Possibly you are one of those baby boomers who can't wait to retire and do all the things that your job wouldn't let you do. If so, here is our list of 10 great places to retire where you can go, go, go from dawn to sunset, and maybe not even quit then!
By active we mean all kinds of things, not just sports. Your best retirement town might be in the mountains, where hiking and skiing is available in your backyard. It might be at the beach, where you can swim, sail, fish, or surf. Or maybe a vibrant community where you can catch a concert or play, get dealt into a bridge game, or find volunteer work – just about any day of the week. We gave extra points on this list for towns and cities that are walkable and have good biking, since we don't consider riding around in our car active living. One thing is certain, it staying busy is your thing, there is a retirement town where you can be very happy.
Here is our 2019 list of the best places for an active retirement. We concentrated more on mid-sized towns and cities since just about every big city offers opportunities to stay active.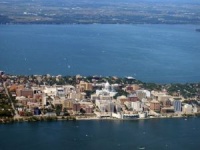 Madison, WI. The city boasts a 30-mile web of paved trails that are lit, snowplowed, and biked year-round. Beautiful lakes surround this walkable town. The University of Wisconsin and all its attractions. You can be busy all year round in Madison, a great place to retire.
(more…)
Posted by Admin on May 20th, 2019