Financial and taxes in retirement
(Updated Sept. 2021) August 2019 — People have many questions about Social Security, but the ones that come up most frequently are usually related to claiming benefits. They are confused or unsure about when they can claim, how much they will receive, spousal benefits (including those for divorced people), special filing strategies, etc. This article will go over some of those questions and, hopefully, provide helpful answers. The Social Security website also has great FAQs and other helpful information.
When can I claim Social Security retirement benefits? Most people have a pretty good idea of how to calculate the answer to this question – the earliest you can claim is age 62. The longer you wait to claim, the higher your benefit, up until age 70.
What is my Social Security "Full Retirement Age" (FRA)? This is the age when you fully qualify for your Social Security benefits. For people born between 1943 and 1954 the FRA is age 66. For those born in 1955 or after, it increases two month per year until it reaches age 67 for those born in 1960 or later (2027 for them). Note that "Full" is not a very logical term, since if you delay collecting your benefits past your FRA you will get higher than "full" benefits anytime up to age 70.
Should I delay claiming my Social Security benefit? This is probably the ultimate Social Security calculation, with a wide range of opposing answers from financial experts. Our opinion at Topretirements is that delaying as long as possible is better, provided you don't otherwise need the money to live on and you have reason to believe you will live to something close to your "breakeven" point (see below). If you delay you, and your surviving spouse, will get a much bigger monthly benefit, adjusted for inflation, than if you collected early. It is a modest but guaranteed form of insurance against outliving your money in the event you live to a very old age.
The argument for taking Social Security early is that if you die soon after you retire you will have at least get some money. Those who advocate waiting would counter that if you claim early and you and/or your spouse live into your late 80s or more, you will lose out on tens of thousands of dollars that you might have really needed. Talk to your financial advisor and see what he or she thinks – there are many opinions on the subject.
How can you calculate the "breakeven" point for delaying Social Security? The breakeven point is the date where the amount you would have collected in benefits is the same, regardless of when you started collecting. Many people are proud to tell you that they have figured out the breakeven point. Not all of them have done it correctly. Social Security is indexed against inflation, for example, but that is often left out in the calculation. How long your spouse will live is another consideration. Implied rates of return are key also. When you take Social Security does change the breakeven point.
Andy Landis, author of Social Security" The Inside Story" gives a few examples. If a woman starts to take her retirement benefit at age 62, for example, her breakeven point might be age 78. Up until that age she would be ahead by starting benefits at 62 vs. waiting until her Full Retirement Age of 66. If she lives longer than 78, however, the better option would have been to wait until Full Retirement Age. If the same person starts collecting benefits at age 66, she is ahead until her breakeven point of 82.5; if she lives longer, waiting until age 70 to file would be a much better option. Different experts have different breakeven points, but give or take a few years, they are in the same ballpark. One factor favoring delaying is that Social Security's actuarial calculations were made years ago when life expectancy was not as high it is now (not counting the influence of Covid deaths).
Is Social Security going to run out of money? Social Security currently has trust funds built up from the surplus of payments coming in vs. benefits paid out. Currently more retirement benefits are being paid out than come in. In 2034 the real problem begins. That is when the reserves in the retirement portion of Social Security (OASI) are exhausted and the fund must rely exclusively on taxes paid in from working people to cover promised benefits. Starting that year, unless something is done soon, Social Security will be able to only pay about 78% of promised retirement benefits (from the 2021 Trustees Report).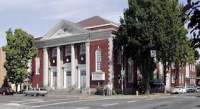 Most experts believe that something will be done to avoid what could amount to throwing millions of Americans into poverty. Unfortunately nothing much is happening in the government to fix the Social Security shortfall, despite pleas from the Social Security Trustees to address the problem while there is still time.
What kinds of spousal benefits are there? People who have been married at least one year can claim spousal benefits based on the earnings of their spouse. The benefits are only available if the other spouse is currently receiving benefits. The spousal benefit maxes at 50%, if both members of the couple are at Full Retirement Age when they start collecting. When one member of the couple dies the other is generally entitled to 100% of the deceased member's benefit, something that many early claimers fail to appreciate. Divorced spouses can also collect on their former spouse's earning records, if the marriage lasted at least 10 years and the ex-spouse is at least 62. The ex-spouse does not have to be collecting yet. If a spouse collecting on an ex's benefit remarries, that benefit goes away.
The File and Suspend strategy for claiming spousal benefits is no longer available. The Restricted Benefit is still available to people born before Jan. 2, 1954. In that case you can receive a spousal benefit if your spouse is already receiving benefits, but can delay collecting on your own earning record until age 70.
Is Social Security income taxed? It depends on your total income. People who rely totally on Social Security will probably not pay any taxes on it. For those with large incomes, as much as 85% of their benefits could be considered taxable.
For further reading
Turning 66 in 2019: Time Running out for Restricted Benefit
Take the Quiz: What Is Your Social Security Quiz
What You Think You Know About Social Security Could Hurt You
Comments? Please share your questions about Social Security in the Comments section below.
Posted by Admin on August 13th, 2019