Financial and taxes in retirement
February 10, 2019 — If you have been reading this Blog for awhile you know that fixing Social Security is one of our pet issues. In 2034, if nothing is done, the system will start to fail the millions of Americans who are counting on Social Security for their retirement. Yet prior to last week, no politician we know of had done anything to get the reform process going.
"The Social Security 2100 Act" was introduced into the U.S. House of Representatives and the Senate in late January. Representative John B. Larson, a Democrat from Connecticut, is the sponsor, and he has 200 lawmakers supporting it. As written, the bill has several interesting features, most of which we approve. It would be the most significant reform of Social Security since 1983.
Across the board benefit increase of about 2%. While this might be controversial, it would help many of the 63 million Americans who now rely on Social Security get by in retirement. Some 80 million are expected to receive it in the next 10 years. For someone with a full retirement age of 66 and receiving the maximum benefit, the increase would be about $78/month.
Increase the annual cost of living amount. This feature attempts to recognize that older Americans are paying more for their health care.
Decrease the amount of Social Security benefits subject to federal income taxes. About 12 million beneficiaries would see those taxes go down.
Increase payroll taxes. The amount of payroll subject to Social Security would rise from 12.4% to 14.8% over a 24 year period. This is obviously the most controversial and costliest, part of the bill. For a person making $50,000 a year the total increase (2.4%) would be $1000/year, half of which would be paid by the employer.
Create a donut hole on amount of earnings subject to Social Security withholding. Earnings from the current limit of $132,900 and up to $400,000 would not be subject to Social Security withholding. Earnings over that amount would be taxed. This is the most creative feature of the bill – only the wealthiest of the wealthy would see this increase.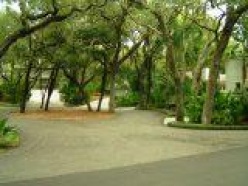 What is the reaction?
That depends a lot on your political party and interests. Most Republicans up to this point have argued that benefit cuts and increased retirement ages are the way to fix the problem. Presidential candidate Donald Trump promised he would "not cut Social Security". Democrats are enthusiastic about the new bill, and with over 200 co-sponsors in the House, there is enthusiastic support from that side. Fox News reported on the bill but did not editorialize much, other to say what pretty much everyone else agrees with, that the bill has very little chance of passing in the Republican controlled Congress. AARP, on the other hand, doesn't think the benefit increase is enough.
Some independent experts think that the bill seems like a good idea. That is mainly because the changes would put Social Security on a sound footing. As reported by the New York Time, Stephen C. Goss, the chief actuary of Social Security, believes it would make Social Security "able to pay all scheduled benefits in full on a timely basis" — for 75 years".
Our bottom line.
We salute Rep. Larson and his colleagues for introducing this bill, which might fix a problem lawmakers have been sweeping under the rug for decades. There will be costs involved, but the plan seems reasonable. We encourage all of our Members to follow this issue and let your elected representative know your position on it.
Comments? Do you see a different plan that might work, or is this one OK? We want to see constructive comments, and hope not to get into political blame. Thanks
Further Reading:
Posted by Admin on February 9th, 2019