Financial and taxes in retirement
February 8, 2021 — If there was ever a perplexing question it is this one – how to calculate how much is enough for a comfortable retirement? The short answer is – more than you probably think! The long answer starts with the fact that most people haven't thought enough about their own situation to come up with a reasonable answer. Once you understand how your expenses match up with your income, then you can start to calculate how much you need for retirement.
Although there are many retirement calculators, people tend to underestimate several key components of the expense side in this calculation – like how long they will live and what their medical costs will be, and forget about unexpected expenses like replacement roofs, worn out cars and AC systems, and assistance to family members. They also tend to have a vague idea about their income sources, and overestimate how long their savings will last. Much also depends on your lifestyle – you can live within almost any budget if you match expenses to your income, although it might be hard and require lifestyle changes.
So the first thing to do when trying to calculate how much you need for retirement is get a realistic handle on your budget – matching income to expenses. Income is fairly easy for most people to calculate, especially for Social Security benefits, while expenses are harder. The expense side of the equation can vary widely, depending on your lifestyle, which fortunately you can modify.
Step #1: Retirement Calculator: Figure Out Your budget (this applies to everyone!).
Until you have a good idea of what your retirement expenses will be and how they match up to your income, you can't really start planning. It is a critical step to head off what could be a disaster – running out of money way before you or your significant other check out of this world. This budget worksheet in csv format contains most of the items you need to consider when developing a budget, and you can customize it to fit your needs.
Income
Retirement income can come from many sources. Unfortunately for many people, Social Security is the main source. A good plan means calculating exactly income sources you will have, and how much they will bring in.
Social Security income is the main source for most people. Which is too bad, because the average Social Security benefit in 2021 is only $1543 for a retired worker and $801 for their spouse (some receive a lot more, others less). Most people would find it very tough to live on that alone. It is easy to estimate how much you are going to get. Just go to the government's "Social Security Estimator" to instantly get an estimate of your monthly payment, depending on when you start collecting.
If you are fortunate to have a pension income your employer should be able to advise on how much you will receive.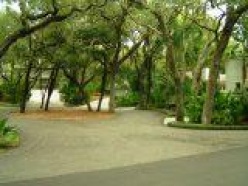 Your 401k, retirement funds, and other investments and savings will generate income for you, depending on how much you have saved and how well you invested them. You can also spend them down as you age. An old rule of thumb was that if you start taking out 4% a year from these funds at age 65 you probably won't exhaust your nest egg in your expected lifetime (in the current low interest world some would argue 4% is a little too high). The average person 65 or older has about $192,000 in retirement savings. The median savings figure is only $58,000, which means a minority of retirement age people have very large savings balances, but most have a lot less. While that average balance might seem like a lot, at a 4% return that translates to just under $7680/year in sustainable income, while the median balance only produces $2320.
A budget tool we like is the Vanguard Nest Egg Calculator , which automatically does a number of important calculations for you (other companies have similar ones). You tell it how much you have saved and how much you need to take out, it will predict how long the money will last.
Employment is the biggest income variable you have some control over. A part-time job or a side business like an Airbnb property could make the difference between poverty and a comfortable retirement.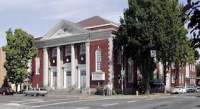 Expenses.
The second step in establishing your budget is to identify all of your expected expenses in retirement. They probably won't be quite as high as they are now in your working days, but they won't be a whole lot less either. While you'll probably save on work related expenses, travel and health care costs could more than make up for those. You might have to support a parent, child, or grandchild. In your later years you will probably have to pay for a home health aide or assisted living – if you are lucky enough to live that long.
Compare expenses to income
This is the crucial moment. If your current expenses are less than your income, you have enough to retire! But if you don't, or it is close, now is the time to figure out strategies to fill that gap – and to take action quickly. Fortunately, there are a lot of things you can do besides wringing your hands and complaining. You can change your lifestyle, where you live, what you do with your life. Get a part time job, share a home with one of your children or a friend.
Suggestions from Members on managing a shortfall
Since this is a topic we have explored many times on this site, we are fortunate to have many insightful and practical suggestions from our members on the question of how much is enough for retirement – and what to do if you come up short. Here is a selection of some of the best of those:
---
When estimating what we think we'll need husband and I looked at what we thought would be 3 phases of retirement – assuming one or both of us will survive into our 90s (and that there will an average inflation rate of about 2 – 4 %). Early retirement (up to about 78 or so), mid retirement (perhaps up to 88 +/-) and late retirement. And for each phase we considered what we think we'll be spending and what the spending pitfalls might be and how to best try to avoid those pitfalls like the temptation to way overspend on all sorts of things. We assume that as we move to mid retirement we'll spend more time at home and activity costs will decline but we'll have to spend more of hiring people to do house/yard work, etc. and in late retirement we do expect the costs will increase to cover some sort of long term care. –Jean
---
My strong suggestion is to determine expenses in retirement……and then add about 10-15% to that number to account for those totally unanticipated expenses. They are unanticipated, but we all know that they will occur.
— John S
---
(From RichPB – who loves spreadsheets!) – The spreadsheet development was mostly compiling and documenting income, expenses and "educated guesses" about future changes — things most people should consider when making retirement decisions. The spreadsheet itself was a matter of recording info and guesses in a way that could be easily changed (inflation, medical and insurance guesses, etc.) and extending the projections out to age 100 (which showed that our resources would not last that long :<). Within a few years, I had added a sheet that accepted input of most of these changes/guesses (such as base inflation, investment growth rate and about 25 other items). The sheet was more complex at the beginning as it allowed draw down and adjustment from various sources (savings, IRA, investments) and income (primarily SocSec), but it became simpler as resources depleted. It also provided for estimating taxes which proved to be way more difficult than expected — especially when we reached RMD. My practice of being conservative (inflation at 3% — a changeable item and trying to minimally over-estimate expenses helped).
With budgeting (we save receipts for everything, my wife tracks the expenses), I manage the spreadsheet and compare budget to expenses quarterly. Every December, I update the sheets based on new situations including investments. Over the years, the original sheet became additional sheets. One considers my possible premature death and where that would leave my wife. Another considers the sale of our home and renting or downsizing. The latter has gotten a lot of use in recent years, but we have so far ended up deciding that there is no place like home. — RichPB
For further reading:
Comments? How much do you think you need to retire? Will you have enough? If not, what will you do to cope? Please share your thoughts in the Comments section.
Posted by Admin on February 8th, 2021