Financial and taxes in retirement
Note: This is Module 2 in our Online Retirement Planning 101 Series. See end of article for full list.
January 26, 2019 — The overwhelming #1 suggestion for our Retirement 101 series was "How to Retire on Less than $1 million" (smaller numbers were suggested to). Certainly most retirees find themselves in this predicament. Living on Social Security plus maybe some small savings is not a recipe for a happy retirement – unless you take drastic steps!
Over the years in many articles we have outlined some of the tactics you can apply to make the best of this situation. But even if you fortunate to be well fixed financially in retirement, you still might be able to profit from a few of these ideas.
Exercise #1: Figure Out Your budget (this applies to everyone!).
Until you have a good idea of what your retirement expenses will be and how they match up to your income, you can't really start planning. While not difficult to do, it is a critical step to head off what could be a disaster – running out of money way before you are ready to check out. This budget worksheet in csv format contains most of the items you need to consider when developing a budget – just input them into a spreadsheet, by hand or on a computer.
Income
Retirement income can come from many sources. Unfortunately for many people, Social Security is the only source. You need to know what income sources you will have, and how much they will total.
Social Security income is the main source for most people. Which is too bad, because the average Social Security benefit was only $1413 in 2018 (some receive a lot more, others less). Fortunately, it is easy to estimate how much you are going to get. Just go to the government's "Social Security Estimator" to instantly get a pretty good estimate of your monthly payment, depending on when you start collecting.
If you are fortunate to have a pension income your employer should be able to advise on how much you will receive.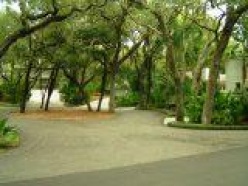 Your 401k, retirement funds, and investments and savings will generate income for you, depending on how much you have saved and how well you invested them. You can also spend them down as you age. An old rule of thumb is that if you start taking out 4% a year from these funds at age 65 you probably won't exhaust your nest egg in your expected lifetime. Vanguard estimates the average person 65 or older year old has a little over $200,000 in retirement savings. While that might seem like a lot, at a 4% return that translates to just under $6900/year in sustainable income. But even this is misleading since the median retirement balance (what most people are likely to have) is way lower than the average figure at about $60,000 ($2400/year at 4%).
A budget tool we like is the Vanguard Nest Egg Calculator , which automatically does a number of important calculations for you (other companies have similar ones). You tell it how much you have saved and how much you need to take out, it will predict how long the money will last.
Employment is the biggest income variable you have some control over. Even a part-time job could make the difference between poverty and a comfortable retirement.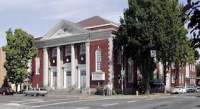 Expenses.
The second step in establishing your budget is to identify all of your expected expenses in retirement. They probably won't be quite as high as they are now in your working days, but they won't be a whole lot less either. While you'll probably save on work related expenses, travel and health care costs could more than make up for those. You might have to support a parent, child, or grandchild. In your later years you will probably have to pay for a home health aide or assisted living – if you are lucky enough to live that long.
Compare expenses to income.
If your current expenses outmatch income, now is the time to figure out strategies to fill that gap – and to take action quickly. Fortunately, there are a lot of things you can do besides wringing your hands and complaining.

Strategies for coping with a shortfall
The biggest opportunity you have to make up a shortfall is to cut your housing expenses – that is where the big money is. There are many ways to do this.
1. Downsize. If money is going to be tight, the first thing to do is get out of that big house you live in now. With your children gone and no need to be near work, why would want to pay more each month to heat, cool, and maintain that home – let alone pay property taxes?
2. Sell your home and move to a lower cost one. Depending on where you live now, there are probably many neighborhoods, states, and towns with a much lower cost of living. Real estate in areas of the midwest, the south, and places away from the coasts is almost always way less expensive than in the Northeast, Colorado, or the West Coast. The same goes for other living expenses. If you own property in an expensive market you can sell it, buy a much nicer home in a cheaper area, and still have a pile of cash to live off. In our article "The 10 Cheapest States" we list Alabama, Tennessee, and Iowa as three of the lowest cost states. But there are others too. Just remember before you make a big move though, that you have to find a place that makes you happy. Don't just move somewhere for the money.
2. Work longer. Every year you keep working gives you a chance to bolster not only your retirement savings, but to add to the amount you can collect from social security (about 8% per year from full retirement age to age 70). If you are 50 or older the IRS lets you put extra into your retirement. So, if you are eligible take advantage to make maximum payments to both an IRA and 401k . And every year you don't live off of your savings gives them extra time to grow.
3. Get a job. You can only control your expenses so much. After cutting them down as much as possible you are still short, the best idea is to find a job, full or part-time. Maybe you can find one in your current field or profession. Or perhaps you have a hobby you can turn into extra income such as childcare, bike repair, driving people to the airport, or pet-sitting. Golf courses need starters and marshals. Stores need clerks and restaurants waiters and hostesses. Uber and Lyft need drivers. You probably have skills that employers in your area need, so take advantage. You can increase your odds of finding a job by choosing a place to retire where there are more job possibilities. Research unemployment rates and potential job listings before you decide.
4. Delay taking Social Security. If you think you have a probability of living past age 80, you are probably better off delaying social security unless at least 66, if not age 70. That assumes you can work or find another source of funds while you delay. The whole subject is quite complex – for example you might be eligible to take a restricted benefit: start collecting a spousal benefit and delay taking your own benefit until age 70. Talk to your Social Security office and financial advisor for options and advice.
5. Cut your expenses. Take a hard look at your budget if your expenses are overwhelming your income. Obviously you can cut vacations and travel. Medical expenses are not so easy to cut, unless you are a veteran and can rely on the VA for cheaper drugs and no co-pays. Do you really need cable TV – maybe you can watch shows online? You could rent instead of own, or share a house with a relative or friend. Manufactured homes can be bought in many communities for well below $100,000.
7. Move to a low-tax state. Income and sales taxes are not going to be a problem if you don't have much income to spend. But property taxes are another story – there are areas of the country where they are a fraction of others. For example, NJ property taxes are 1.89% of value, whereas they are third of that in Tennessee (and homes are worth less there, too).
8. Share a House. Do you have a relative or a close set of friends you think you could live with? If so you can create your own co-housing community, although of course you must choose carefully and set up legal protections. It might not cut your housing expenses in half, but it could come close!

9. Move to an unconventional house. Manufactured homes are usually very good quality and far less expensive than traditional "Stick-Built" homes. Mobile homes are about the least expensive type of housing you can buy, often available for $20,000 or less. Many are in really nice communities in great locations (e.g.; there are many such communities in Jensen Beach, FL.). Do be careful about places where the annual lot rents go up significantly every year. The Tiny House Movement (also known as Pocket Homes) is very popular with homes sized less than 1000 sq.ft, even as small as 80 sq.ft.!

Tiny House, courtesy of Wikipedia and Tammy
You can usually move tiny houses from place to place, which is a big advantage. Finally, why buy a house at all? In some parts of the country you might be better off renting. Or buy a big RV and travel around the country with the seasons. There are lots of ideas if you look around.
10. Be part of the Sharing Economy. Lots of millennials survive by participating in the sharing economy – and you can too. Drive with Uber, rent out a room in your house with Airbnb or HomeAway, or get part time work with Taskrabbit (there are many other sites that do the same thing). You can pet sit, run errands, do minor repair work – the higher your skills the better the pay. Work when you want to and earn enough to avoid a drastic downgrade of your lifestyle.
10. Pay off your debts before you retire. There is a surprising amount of baby boomer debt. Take whatever measures you can to retire this debt; whether it is credit card, consumer, or home mortgage, before you quit working.
11. Save money – everywhere. If you view saving money as a job it can pay off as if it is one. See these money saving tips with well over 100 ideas from our Members – fantastic suggestions!
Homework
Develop your retirement budget and share with partner/spouse/friend or family.
If there is a shortfall, what steps can you realistically take to narrow it?
Agree on a timeline for achieving those steps.
For further reading:
Comments:
Please add your comments and suggestions below!
Posted by Admin on January 25th, 2019