Financial and taxes in retirement
January 29, 2019 — Perhaps you have heard of the FIRE movement, which stands for Financial Independence, Retire Early. The idea is to retire in one's late 30s or early 40s by a combination of aggressively cutting down on spending and amassing retirement savings. There are hundreds of thousands of millenials, many of them in the hi-tech sector, who are enthralled with this idea. In many ways the movement is an outgrowth of the old "What is your number" question – as in how much money do you have to have in the bank before you think you can tell your boss to take this and sh*ve it! But for all of its devotees, there are many financial experts who warn that FIRE is not either feasible or safe. Here is what that smoke is all about.
One expert believes that is just not possible to accumulate a large enough pile of savings to be able to safely pull off an early retirement. Suze Orman, the popular financial guru, thinks you need $5 million to be able to pull off retirement. She thinks FIRE could be "the biggest (financial) mistake" of a lifetime. Mitch Tutman dismisses her figure as too high, saying you can do it with $1 million. Either way, it is the rare person who can scrimp and save enough to get to any one of those levels by the age of 40.
If you can amass $5 million in savings it certainly looks like you could live on that amount. Using the old 4% withdrawal method, a nest egg of that size throws off $200,000 per year. If your savings are $1 million, that generates $40,000 per annum. Without Social Security, that is not much to live on.
For someone who wants to get out of the workforce and enjoy a life of leisure, follow their hobbies, or do volunteer work, the advantages of retiring 25 or more years before the normal retirement age of 65 are plain. There is no annoying boss or client to tell you what to do, and you get to do what you want. If you can make it happen, it might be ideal.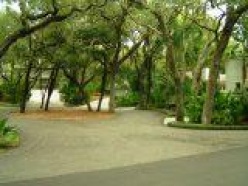 But let's look at some the problems with the FIRE approach to retirement:
Hard to save enough money that quickly. Say you start working at 22. To retire with $5 million by age 42 you need to save and get cumulative returns in the realm of $250,000 a year. To get to a $1 million nest egg you need savings and returns of $50,000/year. The latter is possible, but only if you are making a lot of money in the first place.
Ofen encourages risky investment strategies. In pursuit of high enough returns to generate enough capital, some experts like Mark Hurlbut of MarketWatch warn that investors often take on excessive risk, thus jeopardizing retirement in even the normal timeframe.
No turning back. People spend more money in retirement than they think they will. Let's say you think you have enough to retire at age 45, but have a big financial setback five years later. It could be health crisis or a parent or child who needs help. Or, you discover that you are not happy doing nothing, and would like to return to the workforce. Unfortunately, millions of Americans in their 50s and 60s have learned that once out of the workforce, it is really hard to get back in. Their skills are outmoded, and intrinsic ageism is real. You might be very disappointed in the kind of job, if any, you can get.
Social Security penalty. Your Social Security benefit is determined by the highest 35 years of your contributions to the system. But if you only work 20 years, SS puts in a zero for all the missing years. Result: a very small Social Security payment for 20 or even more years.
Not to say that the goal of cutting down expenses and saving aggressively for retirement isn't a smart one. Early retirement might be worth trying, particularly if you have goals for retirement that will make you happy. We are just suggesting that you should have reasonable expectations.
Some amazing FIRE savings strategies:
The folks who are FIRE advocates have generated all kinds of interesting ways to save money and raise extra income
Own a car, but don't drive it. Ride a bike and rent out the car online
Live in the spare bedroom, rent out the Master on Airbnb
Cut the cable cord
Get an extra job
Never pay retail
Do your own home repairs
Buy multiple rental properties
Your comments? What do you think – are you interested in or pursuing a FIRE strategy? Let us know your experience in the Comments section below.
For further reading:
Posted by Admin on January 28th, 2019