Best Retirement Towns and States
Updated February 2020 – This list has been updated for 2020 with some new faces: See "10 Best of the Best Places to Retire for 2020"
. January 16, 2019 — Late in 2018 we published a series of Best Places to Retire lists for four U.S. regions. They were based on popularity – the 20 towns and cities in each region that had the most online visits at Topretirements. To kick off the new year we are picking the "2019 best of the best" from those 80 – the 10 retirement towns that we think are the best places to retire. While the original 80 made it because of popularity, these 10 represent our subjective best places selections. Some of the factors we weighed were cultural and recreational opportunities, climate, expense, taxes, the quality of the downtowns, and beauty. Obviously, your personal criteria might make for a different list. (Note that we did not include active adult communities on this list, which meant that places like The Villages did not get included).
Here goes:
1. Asheville, NC Asheville is a prosperous small city of just over 75,000 in the Blue Ridge mountains of western North Carolina. The downtown is filled with cafes, restaurants, and art deco buildings. Because it is in the mountainous part of the state it tends to have 4 seasons. The surrounding area has other towns popular with retirees, along with a huge number of 55+ and active adult communities.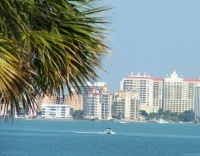 2. Sarasota, FL. Some consider this thriving city midway down the Gulf Coast to be the cultural capital of Florida, after Miami. Sarasota has a great downtown with many interesting neighborhoods. An impressive array of cultural facilities is available in Sarasota. Barrier islands like Siesta offer great beaches and developments where retirees can put their feet up.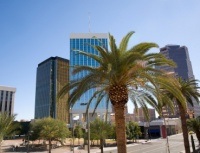 3. Tucson, AZ. The area is warm in winter, blessed with sunshine almost 300 days per year, and has beautiful surroundings. At 233 performing arts dates per year, it also has one of the nation's highest numbers of arts performances. To see 70 and more reader comments and an inside look on Tucson retirement, see "Why I Retired to Tucson".
4. Green Valley, AZ. Near near the hiking and birding areas of the Santa Rita Mountains in extreme southern Arizona, Green Valley is an unincorporated retirement community composed of 59 Homeowner Associations. It consistently ranks as the #1 or #2 most popular retirement town on Topretirements.com.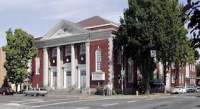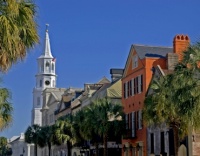 5. Charleston, SC. "The Holy City" is undoubtedly one of the most beautiful cities in the U.S. as well as being one of its top tourist attractions. Located on the coast of South Carolina, until the mid 1800's it was one of the 10 largest cities in North America. The area around it, including Kiawah Island, is very popular with tourists and retirees alike.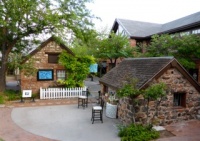 6. St. George, UT. Saint George has spectacular red rock bluffs overlooking the town, a mild climate in winter, and amazing recreational opportunities.

7. St. Petersburg, FL. Saint Petersburg has been a classic retirement and tourist destination since the 1920's because of its winter warmth, great beaches, and ideal location on a peninsula in Tampa Bay. The area has had a wonderful resurgence in the past 10 years, with the city becoming much more attractive and livable. Prices have gone up but it is still relatively affordable. Gulfport is a funky little town that is part of St. Pete. (Note: After rereading what we wrote about this town in the 1/16 newsletter, we decided to include St. Pete on our top 10 list – it just has too much going for it to be left off!)e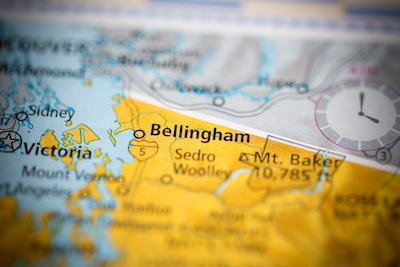 8. Bellingham, WA. If there was ever a town with momentum it is Bellingham Washington. Kiplinger's called Bellingham one of the top retirement communities in the U.S. It boasts unbelievable natural scenery from Puget Sound on the west and Mount Baker to the east.
9. Portland (ME) Maine's largest city is an ideal retirement community – in fact it is often mentioned as one of America's most livable small cities. It combines New England history (founded in 1632) with a vital downtown centered on the Old Port District, pristine beaches, and a friendly, small town feel. Portland has many attractions for active adults, and is bursting with good restaurants and interesting stores. In fact, Bon Appetite thinks Portland is the Restaurant City of the Year. It is certainly cold in Portland, but for people who want to be snowbirds its summers are ideal.
10. Pittsburgh (PA) Pittsburgh consistently makes the "Best Places to Live" lists, and attracts a community of retirees who want to reside in a livable city with many colleges and cultural opportunities. It has a beautiful setting where two major rivers, the Allegheny and the Monongahela, combine against a backdrop of steep hills to form the Ohio River. Pittsburgh has a solid economy, low cost of living, and growing educational, cultural and medical infrastructures.
More Best Places to Retire lists
20 Best Places to Retire in the Southeast
20 Best Places in the Northeast
20 Best Places in the Southwest
20 Best Places in the West
What do you think? Please use the Comments section below to share your opinion about the best places to retire. Do you live or are you considering a town that should have made the list? What in your opinion are the best criteria for selecting a place to retire?
Posted by Admin on January 15th, 2019