Best Retirement Towns and States
May 21, 2019 — Possibly you are one of those baby boomers who can't wait to retire and do all the things that your job wouldn't let you do. If so, here is our list of 10 great places to retire where you can go, go, go from dawn to sunset, and maybe not even quit then!
By active we mean all kinds of things, not just sports. Your best retirement town might be in the mountains, where hiking and skiing is available in your backyard. It might be at the beach, where you can swim, sail, fish, or surf. Or maybe a vibrant community where you can catch a concert or play, get dealt into a bridge game, or find volunteer work – just about any day of the week. We gave extra points on this list for towns and cities that are walkable and have good biking, since we don't consider riding around in our car active living. One thing is certain, it staying busy is your thing, there is a retirement town where you can be very happy.
Here is our 2019 list of the best places for an active retirement. We concentrated more on mid-sized towns and cities since just about every big city offers opportunities to stay active.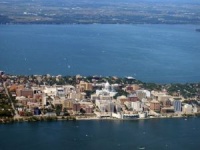 Madison, WI. The city boasts a 30-mile web of paved trails that are lit, snowplowed, and biked year-round. Beautiful lakes surround this walkable town. The University of Wisconsin and all its attractions. You can be busy all year round in Madison, a great place to retire.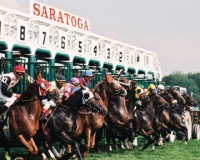 Saratoga Springs, New York. One of the more interesting towns in New York, if not the country, it is best known for the Saratoga Race Course which opened on August 3, 1863 and is the oldest continuously-operating sporting event of any kind in the United States. Saratoga is also home to 2 colleges, Empire State and Skidmore. The city has a number of cultural and recreational institutions, with more than 20 golf courses in the area.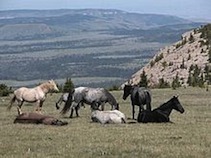 Billings, Montana. Nicknamed the Magic City, it is located in south central Montana. The city has numerous attractions including an extensive park system with jogging and bike trails, cultural institutions like the pictured Alberta Bair Theater, and several colleges including Montana State University-Billings. The Yellowstone River runs through town, and six mountain ranges are nearby.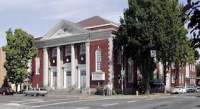 Eugene, Oregon. A vibrant college town, 17,000 students attend the University of Oregon here. The Cascade Mountain range provides unlimited hiking, skiing and outdoor opportunities. And the wild and rugged Pacific coast is just an hour to the west. The city, birthplace of Nike, is famous for its extensive park system, which includes many bike and running trails. The Hult Center for the Performing Arts will please anyone who loves culture.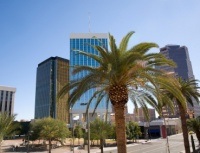 Tucson, Arizona. The city is warm in winter, blessed with sunshine almost 300 days per year, has beautiful surroundings, and a rich cultural life as well as the University of Arizona. At 233 performing arts dates per year, it also has one of the nation's highest numbers of arts performances. It retains a distinctive relaxed, western flavor (Tombstone is nearby), and it celebrates outdoor life due to its climate and location.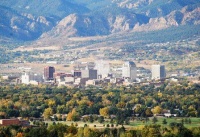 The city looks up at Pikes Peak, which towers over the city at 14,115 feet. The United States Air Force Academy is a big part of the city. Many modern amenities such as open-areas, bike trails, parks, and cultural activities are among the reasons why the city was named in 2006 as the best large city to live in by Money Magazine.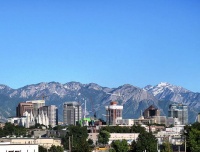 Salt Lake City, Utah. The advantage of living in Salt Lake City as an active adult can be seen on a short drive through the city's freeways (nicely expanded for the Winter Olympics held here). It can be snowing in the mountains and warm and sunny in downtown Salt Lake. Some people will be playing golf in beautiful sunshine. Yet others have skis and snowboards on their cars headed to world class ski resorts just out of town.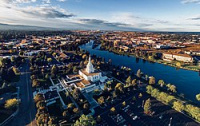 Idaho Falls, Idaho. The city's River Walk runs along miles of the Snake River. Due to its proximity to Yellowstone and Grand Teton National Parks, along with many outdoor recreation and cultural venues, Idaho Falls has been recognized by Inc. Magazine as on of the Top 10 "Hottest Small Cities". CNN/Money called Idaho Falls one of the Top 100 Cities in the USA, and Where To Retire Magazine recently listed it as one of their "8 Invigorating Outdoorsy Towns".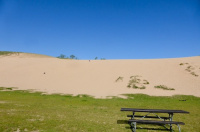 Traverse City, Michigan. "Cherry Capital of the World," enjoys a reputation as one of the top arts towns in the country. It has become popular retirement community for active adults in northern Michigan because in addition to arts and music, it has terrific golf, skiing, and miles of biking and hiking trails along Lake Michigan. Traverse City is also all about water – it is on Grand Traverse Bay and connected to it by the Boardman River and Boardman Lake.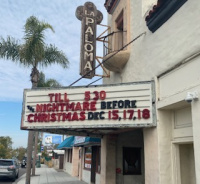 Encinitas, California. The residents of this coastal town above San Diego enjoy the great weather and ability to be outside most of the year. Downtown Encinitas is vibrant and full of thriving local salons, restaurants, shops, bars, and art galleries. The surfing in the area is justifyably famous; Swami's is rated in the top 5 surf locations in the world. Coaster trains going from Oceanside to San Diego stop here several times a day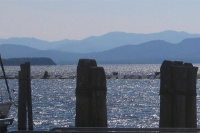 Burlington, Vermont. A lovely small college town on the eastern shore of Lake Champlain, it is home to the University of Vermont. Mountain bikers enjoy many great trails such as "The International." It begins with a good technical climb and ends with downhill sections. Nearby Sugarbush, Mad River Glen, Smugglers Notch, and Stowe offer some of the very best skiing in the east.
Comments? What towns do you think deserve to be on a list of great places for active retirees? Or are you looking for something else in a retirement town? Please share your thoughts in the Comments section below.
Posted by Admin on May 20th, 2019