Best Retirement Towns and States
March 14, 2021 — One thing about Florida, it's bigger than you think. Google Maps, which assumes no one ever has to stop for gas or a health break, figures it takes 12 hours and 20 minutes to drive from Pensacola to Key West. Looking for a great Florida place to retire on that trip takes you through many very different areas. Today we will travel to Florida's Atlantic Coast, which is loaded with best places to retire. Our tour will start north and move south. See list of our other regional retirement tours at end.
The east coast of Florida, which runs from the Georgia border and ends in Key West, is fairly uniform. Most towns here have two components: a barrier island with a beach town, and the main town and bigger residential developments located across a causeway on the mainland. Its many bays and inlets provide great boating and waterfront living. It is very flat and very low; coastal flooding is here and it is getting worse.
Florida's Best East Coast Places to Retire – by Car
The best way to see these towns is via a driving tour. You can see the main part of these towns by going down U.S. 1, and the beach towns on U.S. 1A. At a minimum, a stopping for lunch and a leisurely exploration will give you a snapshot (except in a really big area like Jacksonville). If you like what you see, spending more time will probably be instructive as well as a pleasure.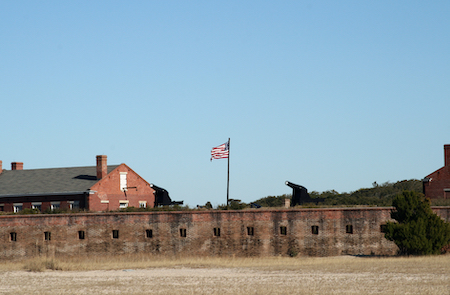 Funky Fernandina Beach. Located at the very top of the State, there are two very interesting but very different aspects of Fernandina Beach. The town itself is small and charming, with a lovely downtown and tree-lined neighborhoods. But just down the road lies the affluent communities and resorts on Amelia Island Plantation, offering a very different experience. Winters here are temperate but not nearly so warm as further south.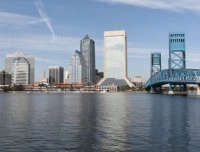 Bustling Jacksonville. It is hard to generalize about this city and Metro. Most people would be surprised to know that Jacksonville is the most populous city in Florida, but it is (911,000). It also has the largest land area of any city in the U.S. All of that makes it a very diverse city, with its big downtown skyscrapers, countless active adult and master planned communities like Orange Park, historic neighborhoods like Avondale, and funky little beach neighborhoods including Atlantic Beach. So, chances are there is some part of Jacksonville that would make almost any retiree happy.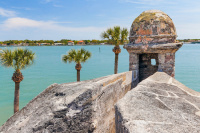 Historic Saint Augustine is the longest continuously occupied European settlement in the U.S., established in 1565 by the Spanish. Henry Flagler helped build St. Augustine into a winter resort for the very wealthy. Some of the mansions and palatial hotels from this period still exist and have been converted to buildings at Flagler College and in several museums. Retire here and you will always have places for your guests to visit.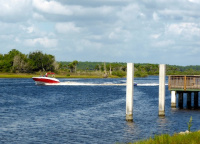 Palm Coast is one of the more interesting hybrid communities you will find. Planned originally by ITT in 1969 as a huge development, the community is now incorporated as a City. Beside offering an exceptional quality of life, it has attractive job opportunities, diversified housing, carefully designed commercial areas, recreational and cultural resources.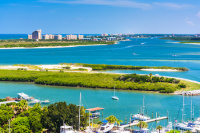 Laidback New Smyrna Beach is a peaceful beach community of 23,000 located in the northern portion of Florida's east coast. It prides itself on being a laid back coastal community, free of crowds and pollution. The city incorporates the city of Coronado Beach. New Smyrna Beach was the center of intense real estate speculation during the 1920's; about 800 buildings from that era survive.

Something for everyone Vero Beach. This is one our favorite retirement towns because it seems to have something for everyone, without being too crowded. The town is in several parts – the 'beach" area on the barrier island has a resort feel, a large downtown across the bay on the mainland, and an array of active adult communities ranging from modest to very high end. Naturally all of the water here adds to the attractiveness.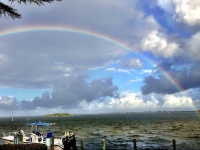 Sophisticated Stuart has a fun downtown with restaurants and shopping. It has many active developments on the bays and more upscale areas like Sewalls Point. Jensen Beach, slightly to the north is much more low key and a bit funky too. Thanks to the St. Lucie River there is water everywhere.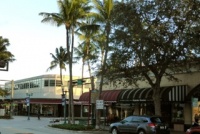 Delray Beach. There are so many reasons why Delray Beach is a best place to retire. There is the walkable downtown with a dazzling array of restaurants and shops. Explore cute little neighborhoods within walking distance of the fantastic Atlantic public beaches. Or, going away from the water, many people of retirement age live in expansive active communities with golf and other amenities.
Boca Raton. In some ways Boca, just up the road from Delray, is a larger, more sophisticated twin. Mizner Park resembles a Mediterranean suburban "town center" with a contemporary look. It features many restaurants and is the a cultural center for the city.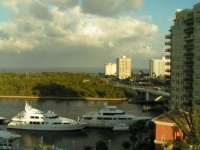 Fort Lauderdale. In this city of canals you can take a public boat (or your own) and go out for dinner or shopping. Fort Lauderdale is a vital, diverse, and growing city of almost 200,000, which makes it appeal to a certain type of retiree looking for an exciting lifestyle. You can live in a high rise condo overlooking the Intracoastal or in an active community with every amenity.
Bottom line. These are 10 great places to retire on Florida's Atlantic Coast. Undoubtedly there are many more we have not had room to mention. So if you know of one (or more) we should have included, please mention it in the Comments section below.
More Best Places to Retire Tours:
Posted by Admin on March 13th, 2021