Best Retirement Towns and States
April 9, 2019 — The Carolinas are extremely popular retirement states, with good reason. Their winters are warmer than in the midwest and northeast, taxes and the cost of living are agreeable, and there are many great retirement towns. Here are some of our favorite retirement towns in Carolina, based on how attractive they are. The competition for prettiest retirement town in the Carolinas is pretty stiff, in fact you probably have some of your own favorites. Please share your suggestions in the Comments section at the end.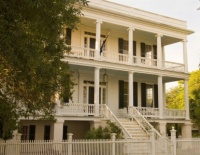 Beaufort, SC. The Old South lives on in the quaint seaside charm of this town, pronounced b'yoofurt. Known as the "Queen of the Carolina Sea Islands", the Spanish came here in 1514 and it was chartered by the British in 1711. It lies in the Sea Islands or "Low Country" area of South Carolina near Hilton Head.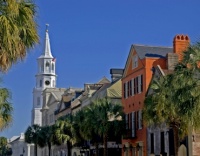 Charleston, SC. Some might argue that Charleston is the prettiest town in the South, if not the U.S. Founded in 1670, it was one of the biggest cities in America well into the 1800s. Charleston's popularity is based on that long and colorful history as well as its streets lined with majestic and Spanish moss draped live oaks. Historic pastel-colored homes look out over the waterfront.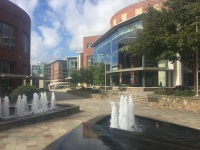 Greenville, SC. Although a small city that is growing fast, Greenville has one of the best downtowns in America. The best way to see it is to hike or bike along the river trails, and when you get to the gigantic waterfall, walk up the steps. There you will be in the heart of town with museums, sidewalk cafes, and shops all walkable.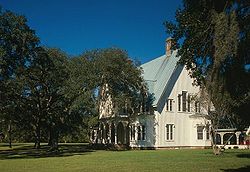 Bluffton, SC. This pretty town is popular with tourists and retirees alike. It is just off of Hilton Head Island and near the Georgia border. The town is located on a bluff overlooking the May River in an area long known for tourism. The old town near the river has art and antique galleries and the Riverfront Pocket Park and Garden.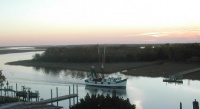 McClellanville, SC. . Located midway down the Atlantic coast, this tiny collection of towns is surrounded by the Francis Marion National Forest. It has traditionally derived its livelihood from the sea and coastal marshes by fishing, shrimping and oystering.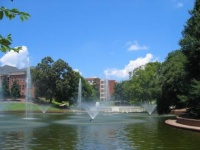 Clemson, SC. This college town has lots of excitement due to the students and their athletic endeavors. It also has a busy and pretty downtown and nearby are Lake Keowee and the Blue Ridge Mountains. The city has a comprehensive plan with an historic preservation component comprised of two historic districts.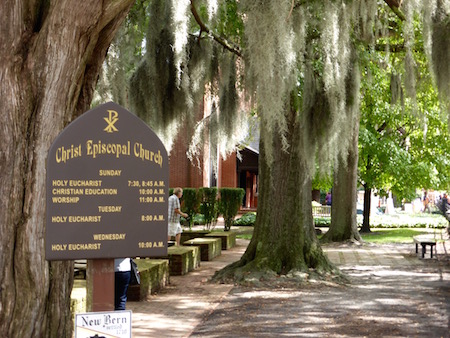 New Bern, NC. One of the oldest cities in America, New Bern has a beautiful city plan with parks and a river as features. The shops and restaurants are supported by a lively crowd of retiree residents and tourists.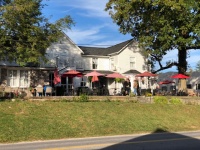 Highlands, NC. You get to Highlands after climbing a long way through the mountains, thinking there couldn't be a flat piece of ground anywhere for a town. But oh boy, here it is, an affluent and charming place that is popular with weekenders and retirees who come for cool summers, beautiful scenery, interesting shops, and wonderful restaurants. Bobby Jones and his friends built a perfect golf course in town.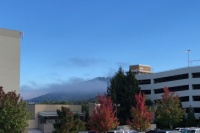 Asheville, NC. People either love this fast growing small city in NC's western region, or not. We fall into the former, with its exciting streets, plentiful restaurants, stores, museums, and rolling hills. The area surrounding Asheville seems to have countless active adult and 55+ communities.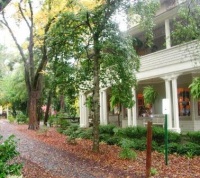 Pinehurst Village , NC. Famous for its golf courses and as a shrine to the sport, Pinehurst is almost too perfect. Every building and home is beautiful and exudes quiet elegance. It's a very peaceful place to live amidst the trees.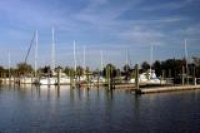 Southport, NC. If you ever watched the TV show Dawson's Creek you have seen this coastal gem located on the Atlantic coast near the North Carolina's southern end. The town was an active seaport in colonial times and remains one of the few active fishing villages in North Carolina.
For further reading:
Posted by Admin on April 8th, 2019