Best Retirement Towns and States
March 13, 2019 — Over the years millions of Americans from the Midwest and Northeast have packed up and moved to Florida for their retirement. They move there because of the warm winters and long coastlines, and retirees have been doing it for at least 100 years. But the Sunshine State has its detractors too; a Florida retirement is not for everyone. To wit, a recent article from Kiplinger, "11 Reasons Not to Move to Florida," caught our eye.
We agree that there are some valid reasons against retiring in Florida (and we will include them later in this article). But we have to say that the ones cited in the Kiplinger article seemed a bit grasping. These are the basic reasons why their editor said you shouldn't retire to Florida: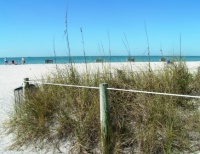 Florida is crawling with baby boomers
It is crawling with critters
Too much weirdness
Makes up for no income tax with other taxes
It makes you too sweaty
You'll be inside more than you think
Swimming pools are expensive
The state is hard on your skin
Hurricanes are a problem
So is hurricane insurance
You'll miss your family
Let's take a look at their reasons:
Certainly there is some validity to many of the reasons expressed in the Kiplinger piece. Particularly if you retire in Florida full-time, summers are sunny, hot, humid, and stormy. Critters from alligators to giant bugs abound. Hurricanes are a big and increasing problem, although not necessarily the most serious climate issue its residents face.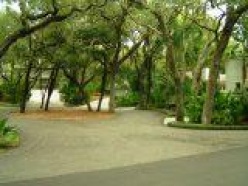 But many of the other objections raised in the article seem petty. More notably, they are not the only states that have these negatives. Florida doesn't have a monopoly on weirdness, swimming pools, hurricanes, and baby boomers. We can think of many places that are either so strange or so boring that we wouldn't want to retire there. Swimming pools are ubiquitous in any state. Seventy six million strong, baby boomers are numerous enough to blanket any place in this nation. Hurricanes Sandy and Irene cut a huge swath across the Mid-Atlantic and southern New England in 2011 and 2012. Ever increasing insurance bills are a problem in many places besides Florida – if you live in the path of a hurricane (most of the East coast and Gulf of Mexico), forest fire (California and Pac Northwest), tornado (midwest), or flood (just about anywhere).
Their tax argument against Florida seems particularly weak. The state has no income tax, which means your IRA and 401k distributions, your Social Security income, and any other money you have coming in is not going to be taxed. There is no estate or inheritance tax, unlike some 20 other states (see Further Reading below). Florida is ranked 29th highest in per capita property taxes, which puts it in the bottom half of all states. At 6.8%, its state sales tax ranks as the 28th of all states (and unless you are buying automobiles or luxury items, sales tax is a minor budget item for most people).
So what are some good reasons not to retire to Florida?
Like we said earlier, there are some valid reasons to move your retirement dream to somewhere that is not Florida. Here are some of those (and again, they are not all exclusive to Florida):
Rising coastlines. Most of Florida is very flat and not very much above sea level. Rising oceans mean that a many Florida cities and coastal communities are facing flooding, higher tides, and wave damage. Some cities are working on it, most are not.
Traffic. The most popular retirement destinations in Florida are jammed to overflowing in season. Going out for shopping, eating, or entertainment in Naples, Fort Myers, Fort Lauderdale, etc. is increasingly an excruciating experience with bumper to bumper traffic and endless waits at gigantic intersections. New Urban communities and small towns that are walkable offer some escape to these traffic problems.
Critters. South Florida is home to mosquitoes that can transmit dangerous diseases like dengue fever or zika virus. There are programs to help control them, but… Alligators can kill small pets and unattended children. Invasive species like burmese pythons abandoned by reckless owners are a threat to other wildlife.
Concentrations of senior citizens. Although not the only place with too many retired boomers for comfort, there are communities where the sight of a young person is a rarity.
Powerful storms. Again, Florida doesn't have a lock on dangerous hurricanes, but almost anywhere in the state is susceptible to experiencing one. Insurance rates increasingly reflect that.
Endless strip malls. Many Florida towns grew too fast to control zoning. The result is often mile after mile of boring strip malls where one sees the same retail and restaurant chains endlessly repeating themselves. The result is charm that can be hard to find and a rarity of interesting downtowns.
High humidity. Florida does have a humid climate. Good for people with dry skin, terrible for those who hate humidity.
Sinkholes. There are parts of Central Florida where sink holes are a very serious, even catastrophic problem for homeowners. It often has to do with acidic groundwater dissolving limestone type bedrock (thanks to several members for suggesting this negative).
Plenty of reasons to retire in Florida. The most obvious one is its warm winters where you can enjoy outdoor activities year round. The tax situation is excellent. The state has relatively good fiscal health and a growing population. If you live in Florida as a snowbird you get the best of both worlds – warm winters and an escape from summer humidity. We'll talk about more on these positive reasons in an upcoming article.
Comments? What do you think are the negatives about retiring to Florida? Would you, or have you already, consider retiring there? What are the positives? Please use the Comments section below to share your opinions.
For further reading:
Posted by Admin on March 13th, 2019