Best Retirement Towns and States
August 4, 2020 — Not everybody's retirement dream is to pack up and move to the Carolinas, Florida, or Arizona. In fact most retirees never move far from they lived when they stopped working. The Mid-Atlantic states have a big advantage for people who live in that region or the Northeast, and who are not looking for a big change. For those who prefer to be within easy driving distance of friends and family, proximity to where they live now is a big plus (even bigger in this time of Covid!). In this article we have come up with a list of the 14 most popular retirement towns in the Mid-Atlantic states, based on site visits at Topretirements.
The Mid-Atlantic states are generally considered to be Maryland, Pennsylvania, Delaware, and New Jersey. Virginia, which borders most of those states, is close enough that we are considering it here.
With 5 winners, Virginia had the most towns on this list, followed by Delaware and Pennsylvania with 3. All of them are great places to retire, no duds here. Most are near the coast, while others are in the mountains. Here is the list, along with a few of the active adult communities in the region that also got a lot of site visits here. The towns are presented in order of popularity.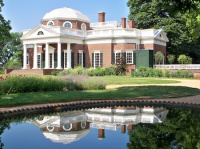 Charlottesville, Virginia. Located at the base of the Blue Ridge Mountains, this town is home to Jefferson's Monticello, along with the stately campus of the University of Virginia he founded. Charlottesville is very popular with retirees.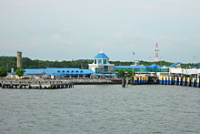 Lewes, Delaware. just above Rehoboth Beach, Bethany Beach, Dewey Beach, and Fenwick Island. Originally a whaling town, the area was the first town in Delaware be settled. The area is the fastest growing region of Delaware.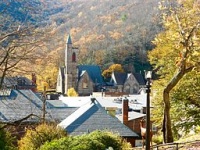 Pocono Mountains, Pennsylvania. The Poconos is home to the Delaware State Forest, seven State Parks, and the Delaware Water Gap National Recreation Area which features 70,000 acres of wilderness. The highest summit, Camelback Mountain, reaches 2,133 feet, and Lake Wallenpaupack is a man-made lake built in 1926. The region is made up of several small towns.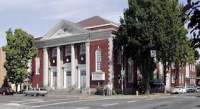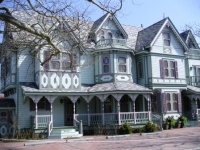 Cape May, New Jersey This beach community at the bottom of New Jersey has long been famous for its stock of Victorian homes, the second largest in the nation. The town has capitalized on this fame with an intelligent redevelopment plan that has given it an attractive pedestrian shopping center.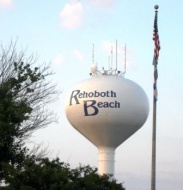 Rehoboth Beach, Delaware. Increasingly popular as a retirement community, it is known for its small town character, reasonable prices, and fabulous beaches. Rehoboth began in 1873 as a place for Methodist Camp Meetings. While it still has plenty of small town charm, it has also become known as an artistic community .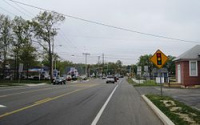 Whiting, New Jersey. A very small town within Manchester Township in interior New Jersey, the attraction for retirees is the numerous active and retirement communities in the area, including nearby Lakehurst. Communities within this township including Leisure Village West- Pine Lake Park with over 11,000 residents.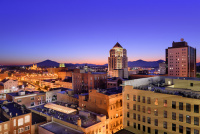 Roanoke, Virginia. The town is the hub of the southwestern part of the state, as well as for southern West Virginia. The metro area is growing thanks to many retirees moving in. Roanoke has long had a very aggressive urban renewal focus that has brought renewed life to the traditional downtown, with cultural events, museums and festivals that bring people to the town center.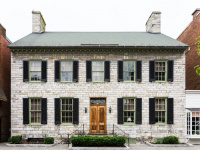 Winchester, Virginia. The town in northern VA close to Washington, D.C. has a long history going back to the French and Indian War, the Revolution, and the Civil War. The nearby mountains and Shenandoah National Park are quite beautiful. A college town, Winchester is home to the 3,400 students of Shenandoah University.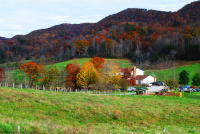 Blacksburg, Virginia. The home of the Hokie Nation, Blacksburg is where Virginia Tech University comes to study and play in western Virginia. The scenery in the mountains is spectacular, and so are the recreation possibilities. Blacksburg is a great college town and an excellent place to retire.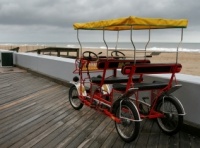 Ocean City, Maryland. The town offers 11 miles of sandy beaches on the Atlantic Ocean. There is a long boardwalk lined with amusement parks and commercial establishments. Golf is very big here with more than a dozen golf clubs.
Bethany Beach, Delaware. A very small and affluent beach town located between Rehobeth Beach and Ocean City (MD) in southern Delaware. The population is just under 1,000 although it swells to 15,000 during the summer holidays. Bethany Beach was founded by the Christian Missionary Society as a summer resort and Chatauqua-type summer resort.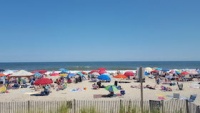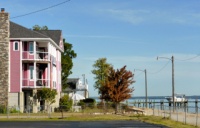 Colonial Beach, Virginia. An old town on the Potomac River in northeastern Virginia, it is near the birthplaces of Presidents Washington and Monroe. During the 19th Century it was a very famous beach resort. Alexander Graham Bell maintained a summer home in Colonial Beach. It is a very low key, casual kind of place.
Hershey, Pennsylvania. Chocolate Town US), is a great place to retire. It has a big amusement park, Hershey Gardens, proximity to Harrisburg (the state capital), and The Penn State Medical School. The town has a lot going for it due to the generous legacies of Milton Hershey, founder of the famous chocolate company.
Lancaster, Pennsylvania. Located in Pennsylvania Dutch country, Lancaster has pretty scenery. It is home to the Franklin and Marshall College. The town has a long and important history – Conestoga wagons and the Pennsylvania long rifle were both made here. Now it is popular with retirees.
The Mid-Atlantic region also had some very popular active adult communities. These developments were viewed online more times than even some of the towns on this list. Check them out.
Traditions of America at Petersburg – Lancaster, Pennsylvania
The Villages of Red Mill Pond- Lewes, Delaware
Magnolia Green – Richmond, Virginia
Comments. Do you have a favorite place to retire in the Mid-Atlantic states? Are you considering retiring there? Please share your opinions in the Comments section below.
Posted by Admin on August 4th, 2020