Best Retirement Towns and States
September 2, 2020 — There are are tens of millions of baby boomers, and just about every one of us has a slightly different retirement dream. Some might have one requirement in common, but the two or three other things on their lists make them unique. In this new series we are will explore different retirement quests, along with examples of retirement towns that match. As other articles in the series are written, we will link to them here.
A Topretirements Member asked last week about great places to retire for foodies. Secondarily, she is also looking for good healthcare, nice weather, and middle of the road cost of living. If those preference describe what you are looking for, this article will provide a few places for you to consider.

Knowing what you are looking for – great!
This Member is off to a fantastic start in her quest for retirement. That's because she has figured out what she is looking for (any road will get you there if you don't know where you are going!). Haven taken the time to set a goal, she will probably arrive at a happy place. If you are single, the process is relatively easy – you identify on paper the key things you are looking for in a retirement destination. But if you are in a relationship, with two sets of dreams and priorities, it can get more complicated. In that case you need to talk to each other and come up with the best plan that allows two people the most happiness. There is a very large set of factors you might take into consideration for your retirement: winter weather, culture, access to activities, diversity, a small city or small town, 55+ community, close to friends or children, low taxes or cost of living, etc. We recommend you take some time and figure out what your highest retirement priorities are.
Great food… and healthcare and culture to boot
A true foodie is probably looking for a place to retire where there are not only a variety of interesting restaurants to enjoy, but good farmers markets and food shops to boot. The food and culture combination sought by this member is a good mix, as they often come together in the same town. People who go to shows, concerts, of exhibitions often make dining out part of that experience. For this list we searched the Internet for best Foodie towns. Southern Living provided most of our choices in the South. We also picked up some ideas from TheDailyMeal. Because of the warm winter weather preference, we did not consider destinations in the Midwest or Northeast, which have many great foodie towns such as Portland, Maine. The healthcare and culture priorities meant that a host of great little small towns with unusually good restaurants, such as Kinston, NC, did not make it. There are any number of places to retire, particularly in California, that get knocked out of consideration because of the average cost of living limitation. While any large city has a collection of great restaurants, we concentrated more on smaller towns and cities.
St. Augustine, Florida. St. Augustine has a vibrant tourist base and that almost always means a big variety of restaurants to choose from. A few of the restaurants mentioned here include The Ice Plant, Hyppo, Floridian.
Oxford, Mississippi. St. Leo and Snackbar have been mentioned as some of Oxford's best restaurants. Bustling college towns like this one (Univ. of Mississippi) are almost always full of interesting food experiences.
Mt. Pleasant, SC. Perched just to the east of another great food town, Charleston, Mt. Pleasant is noted for its food scene. Highlighted food experiences to be found in this Low Country town include Grace and Grit and Bon Banh Mi.
Charlottesville, Virginia. A college town (U. of VA) and a popular tourist spot, the area is also being discovered by retirees. MarieBette and Lampo are two restaurants that have achieved some fame. Richmond is another Virginia city attracting notice by food lovers.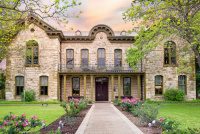 Fredericksburg, Texas. A small town north of San Antonio, it has a rich German-American heritage that gives it a big tourist presence. Otto's and Emma + Ollie are two local restaurants noticed by food critics.
Winter Park, Florida. An old planned community built along a lake, it has many attractions and parks. The prestigious Winter Park Sidewalk Arts Festival attracts 350,000 visitors from around the country. Some restaurants highlighted here included 4 Rivers Smokehouse, Prato, and Luma on Park. Winter Park has a huge retiree population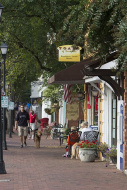 Davidson, North Carolina. Another college town (Davidson), this one north of Charlotte has many restaurants and interesting shops. Among the famous eateries here, Kindred, Hello Sailor, and The Pickled Peach are standouts.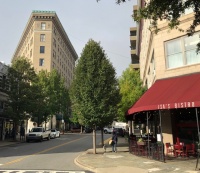 Asheville, North Carolina. This mountain town is a popular destination for tourists and retirees. It is just big enough to have a big variety of really interesting restaurants and shops, but not so big to be overwhelming.
Birmingham, AL. As one of the most prominent business centers in the Southeastern United States, there is a big supply of good restaurants like Bottega and Eagles. A cultural powerhouse for the region, it is a college town with opera, a symphony and many museums.
Kansas City, Missouri. For meat and barbeque Kansas City could be the gastronomic gold standard. Some say for the best barbecue in the country try Arthur Bryant's, Gates and Joe's Kansas City. 
Bend, Oregon. This town in Oregon has just about everything a retiree could want. Outstanding outdoor recreation, beauty, and food too. Spork Jacksons Corner were mentioned as good restaurants by one source. The area has a variety of active adult communities and neighborhoods to choose from.
Lexington, Kentucky. With horse racing a big part of the scene and many visitors, restaurants have to be good to survive here. The "Top Chef" Season 16 will take place in Kentucky, much of that filmed in Lexington. There are over 120 locally owned restaurants. The University of Kentucky is located here.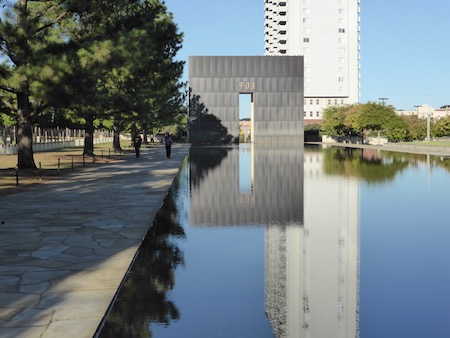 Oklahoma City , Oklahoma. When you think of Oklahoma City, great food is not necessarily your first thought. But your editor can confirm there are many wonderful dining experiences to be had in this comfortable city. Try Goro Ramen, Revolución Taqueria & Cantina, Ponyboy, food truck Burger Punk, and Empire Slice House
Las Vegas, Nevada. In addition to gambling and the outdoors, retirees who move to one of the many communities here can enjoy and endless array or interesting restaurants.
Tucson, Arizona. Rated as one of Arizona's best food towns, Tucson is a livable town with tons of culture, a reported 233 performing arts dates per year, one of the nation's highest numbers of arts performances. The climate is sunny, with over 300 days of sunshine per year.
Comments and Suggestions.
Do you have other foodie towns we should have included? And if food is not high on your list of retirement town prerequisites, what is? We would like to cover additional "I am looking for ( ) in a retirement town" in the future, so we look forward to your suggestions. Please write your ideas and thoughts in the Comments section below.
Posted by Admin on September 1st, 2020