Best Retirement Towns and States
March 4, 2020 — California has sunny skies, a Mediterranean climate… and super-high housing prices and unending traffic. The Zillow Home Value Index was $561,000 in early 2020. A pleasant victim of its own success, it is a bit like Yogi Berra was alleged to have said, "It's so crowded, no one goes there anymore".
For those looking for the California experience, but don't want to either have to pay for it or fight its crowds, this article will explore some places to retire that might be good alternatives. The good news is, there are plenty of great places that are much more affordable. Most are not near a coast, but many have lakes and/or mountains to enjoy.
Tucson, Arizona. Warm in winter, blessed with sunshine almost 300 days per year, Tucson is surrounded by beautiful desert mountains. At 233 performing arts dates per year, it also has one of the nation's highest number of arts performances. It retains a distinctive relaxed, western flavor (Tombstone is nearby). The Zillow Home Value Index was $212,648 in 2020.
Las Cruces, New Mexico. The second largest city in New Mexico, Las Cruces is in the southern part of the state. It has been listed as a "Best Place to Retire" by several organizations for many reasons; low cost of living, active cultural life with its major university, and unusually beautiful location. New Mexico State is here. The Zillow Home Value Index was $173,667 in early 2020.
Ocean Shores, Washington. This small coastal community was built on the site of a former cattle ranch. Popular with tourists and retirees, it includes marinas, shops, hotels and a golf course. Pat Boone used to host his famous Celebrity Golf Tournaments here. Residents enjoy the beach, bird watch, fish, and attend the many outdoor activities and festivals that Ocean Shores has to offer. The Zillow Home Value Index was $225,420.
Green Valley, Arizona. This collection of communities in extreme southern Arizona is a perennially popular place to retire. It has a moderate winter climate, although periods of hard freeze can occur. Because of its size the range of its activities and the range of people to meet is very extensive. The non-profit Green Valley Recreation is quite extraordinary, operating 13 different recreation centers with golf courses, swimming pools, fitness centers, etc. It also provides many opportunities for the arts and entertainment. The Zillow Home Value Index was $195,200 in early 2020.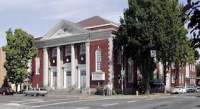 Cody, Wyoming. With a population of just under 10,000, it has a decidedly small-town feel in the scenic northwest corner of the state. It's a relatively popular tourist area, especially for those passing through to Yellowstone National Park 50 miles away. As far as the residents go, this is the home of ranchers and cowboys. Two celebrities you have heard of, Kanye West and Kim Kardashian West, have moved here to become the town's most famous residents of the modern era. Zillow puts the 2020 Home Value Index at $309,000.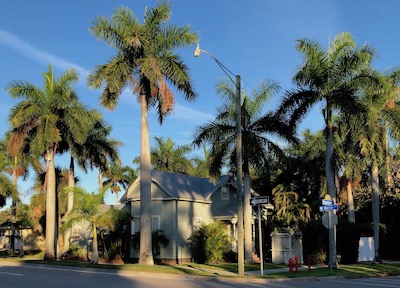 Punta Gorda, Florida. Yes, this town is not anywhere near California. But it is warm and on the coast. Real estate is quite a bargain in this town that is making great strides. The Zillow Home Value Index was $245,133 in early 2020 and Zillow referred to it as a "Hot" market at this time. It is much less crowded than nearby Fort Myers or Naples.
Grand Junction, Colorado. Located in the west central part of the State near Utah, comes up near the top of many people's "best places to retire". For one thing, this fast-growing town perched on the border with Utah has a relatively low cost of living. It is also a college town (Colorado Mesa University has over 10,000 students on campus here). Natural beauty and recreation is abundant with the Rocky Mountains and the Colorado National Monument. Home prices are much more reasonable here than in the Denver or Boulder area – Zillow puts the Home Value Index at $265,000.
Reno, Nevada. This area borders Lake Tahoe and so offers some of the California experience at a much better price. There are 18 ski areas within 2 hours. Reno is near 3 major bodies of water – Lake Tahoe, the Truckee River, and Pyramid Lake. Nevada has no state income tax. During the third quarter of 2019, the median home sale price was $401,100 according to the NAR.
Heber City, Utah. Many a Californian has decided to retire to Utah, which offers outstanding mountains and a youthful atmosphere. Heber City is in a fast growing area near Park City, but is a bit more affordable, depending on where you choose to live. You can live in a fancy active development or in the town. Zillow pegs the Home Value Index at $455,000.
For further reading:
Posted by Admin on March 2nd, 2020