Best Retirement Towns and States
March 24, 2020 — Thanks to the just under 100 community-minded Members and visitors who have contributed to our call to tell us where they are thinking about retiring. We really appreciate you selflessly taking a minute to share your hopes, dreams, and experiences for the benefit of this community. We wish more people had responded, but there is still time (which a lot of us seem to have right now!) You can see the original request and all of the Comments in their entirety here. Reading them is most interesting!
In all, 23 states and 2 countries were mentioned as potential retirement destinations. Many people mentioned regions rather than states. Multiple states and towns, some very different from one another, were often in the mix. Not all of the choices were predictable. We hope you find these real-world suggestions as useful as we did.
States with the most mentions
Florida and its towns and regions had at least 12 mentions. North Carolina was also very popular with 10 different cities being considered by responders. Arizona, New Mexico, Nevada, Oregon, Pennsylvania, South Carolina, and Virginia all had multiple people who were thinking about retiring there. Almost, but not all, of the considered states were in the Southeast, West, or Pacific Northwest.
State by state preferences
You can see a list of all cities in each state by clicking on the State link in each section.
Arkansas. Carolyn is considering resort town of Hot Springs, AR. "We have been looking at homes in Hot Springs Village, Arkansas. We love the lakes and trees and the home prices and taxes are low. Does anyone have any comments about the area?"
Arizona. While no one named a specific town, several folks indicated they were considering the Grand Canyon State for their retirement. Often it was in a wish list pool with neighboring states like Nevada and New Mexico.
California. One member is going to remain in San Diego. Another from Rhode Island is retiring to a Murrieta 55+ community. Marianna chose Morgan Hill south of San Jose, because it is closer to family and excellent health care. "We made an affordable purchase in an over 55 retirement community that has worked well for us."
Colorado. A number of folks are considering retirement in Colorado, often in combination with states like Arizona, Northern California, Idaho, and New Mexico.
Delaware had one person thinking about retiring there. Christopher says he is thinking either Delaware (to be close to NJ) or one of the Carolinas (coastal). The Carolinas offer a great cost of living and warm, but not too hot, weather.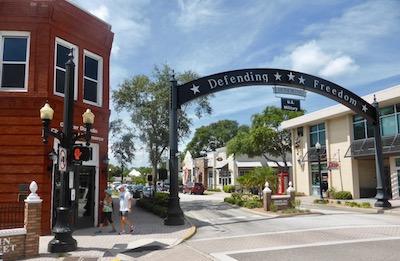 Florida. Cities where people have retired or are thinking about include Key West, On Top of the World in Ocala, Clearwater, Dunedin, Deland, Lakeland, Sarasota (so much to do!), The Villages and Venice. In addition, another listed the Gulf Coast as an area they were considering. Nomadic Pilot is considering the fly-in community of Spruce Creek. His search has been long with many different turns: "For now what appeals is a two location situation – Florida in Winter and somewhere north in Summer – Maine, Michigan, Wisconsin."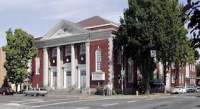 Georgia. The northern part of Georgia in the mountains holds retirement interest for at least two people who commented. One of them is weighing it vs. nearby North Carolina, while another is also considering far away Nevada.
Kansas. Certainly the most unusual preference came in from a Member who wants to retire in their home state of Kansas. Having spent most of their adult life in Boston and Florida, the comfort of home calls.
Maine. Three people said they were considering Maine as their new retirement home. Being on its coast during the summer was a priority for at least one of them.
Massachusetts. Going back home to Boston is a retirement priority for one of our Members.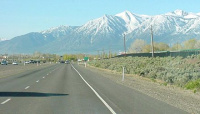 Nevada. This sunbelt state in the Southwest seems to spark a lot of potential retirement interest. Towns being considered there include Henderson (Sun City Anthem), Carson City, and Reno. Carson City was liked because of its reasonable costs and great recreation. Communities of Ovation and Del Webb were mentioned in Pahrump (love that name!) and Mesquite down south. Of interest was one person who is considering two very different choices – Reno or North Georgia.
New Hampshire. Bill, who initiated this whole idea of asking where folks are going to retire, is considering the lakes of New Hampshire once he retires. He and his wife love skiing and the mountains.
New Mexico. The towns being considered here include Albuquerque (2 people, including 1 from Pittsburgh), Las Cruces, and Santa Fe. There were others who are thinking about retirement somewhere in that State or one of its neighbors.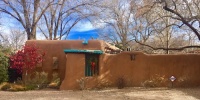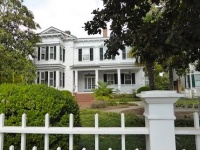 North Carolina. Here is a state that a lot of people are exciting about retiring to. Asheville is one of the towns folks like, although expense is a concern. The Piedmont area including Pinehurst, Garner (near Raleigh), and Southern Pines are on some consideration lists. New Bern is on one sailor's retirement radar (and Carolina Colors there). Other towns sparking interest are Edenton on the coast, Lake Norman, and the Research Triangle including Raleigh,
New York. Long Island including Frewsburg might be the retirement setting for two people. As Mary S says: "Long island has everything we need for retirement, I'm not wimpy about cold weather."
Oregon. This Pacific Northwest state is often popular with California refugees and from other states. Medford and Corvallis were two towns mentioned.
Pennsylvania, popular because of its retirement friendly tax policies, elicited interest in several towns. Those include Easton and Pittsburgh in the southwest. The eastern part of the Keystone state was also under consideration.
South Carolina. Here the picks were two lake towns (Lake Keowee and Lake Murray – Larry provided a great rundown of the differences between them). Greenville and Columbia were also considered. Interesting that none of the SC picks were near the Atlantic Coast.
Tennessee. The area around the college town of Knoxville was cited by Sherri, who had some interesting reasons why:
We had also planned to retire to Asheville, but the housing prices skyrocketed as compared when we first started going there. We have now decided on Tennessee due to the tax situation as compared to where we are now in the Maryland suburbs. We actually have stayed in Tennessee a few times and rented a house in the community we plan to move to. Another factor for us as to why Tennessee is that the University of Tennessee has physician practices in the suburbs outside of Knoxville which are similar to the physician practices of Johns Hopkins.

Sherri
Texas. Jim I likes Sun City Texas because it has 3 golf courses, 4 swimming pools, 3 gyms, and no income tax. Homes twice as big at one third the cost of California.
Virginia. Peter loves Williamsburg because it has a great location near family and he loves American history (plenty of that there!). Dave says: "After many many changes… Myrtle Beach: too much crime, Florida: just too hot and far from family, Supply/Bolivia NC: nothing there and a few more… we finally decided on Williamsburg VA… and that is only if/when our 401k comes back."
Washington. The Pacific Northwest looms in many retiree dreams according to comments we received. Living east of the Cascades was one preference.
Outside the USA.
We had two Members who said they were considering an expat retirement. One was thinking about retiring to Valencia for a few years, and the other is looking at Canada (Alberta, Nova Scotia, Vancouver).
And Still More…
Not everyone either knows where they will retire or if they will move. One Member said they will retire "home", while another says "far away". Another will stay in New England but possibly move locally. One is looking forward to the RV life outside of California, and yet another "in a van down by the river" (sounds peaceful).
Gettin too fussy can freeze you
One of the most interesting quotes comes from Larry, who frequently comments on this site. It is regarding people who just can't make up their mind and get frozen. It is a wise comment worth considering, in our opinion:
Shangri-La may seem like paradise, but it is, after all, a myth. I have worked with dozens of couples over the last 15 years who were trying to find the perfect golf community home. (I am sure the same is true for a search for non-golf communities.) Some of them decided that perfect was indeed the enemy of good and "settled" for wonderful homes in friendly communities that gave them access to most of what they wanted. The others, after a decade or more, are still searching and, of course, the homes and communities they are searching for are now much more expensive. Paradise lost.

Larry
Bottom line and continue the discussion. We just love reading these real world retirement stories and dreams – thank you all! Please continue the discussion in the Comments section below.
Further reading:
Posted by Admin on March 24th, 2020