Best Retirement Towns and States
August 26, 2020 — You are probably only going to have one retirement, so you might as well make the most of it. At least, that's the way we think about it. So why settle for a "nice" place to retire, when you have actually have the option to go for the gold – a town that is interesting, charming, bustling – one you never tire of. Here are 10 possibilities for you to consider, chosen by region, and along with the criteria we used to select them.
What makes an interesting place to retire?
Everyone probably has a different idea about what makes a town or city interesting. While a beautiful town is a great attribute in a place to retire, that is only one thing that might make it interesting. Here are some other possibilities that make might make a town an exciting place to retire:
– A college or university that is a big part of the town
– Diverse mix of people in terms of ages, races, cultures, backgrounds, and interests
– Strong cultural institutions that attract locals and visitors
– Compact downtown that is walkable and/or good transportation system
– Involved citizenry
– Beautiful or charming town and buildings
– Inviting natural environment
– Outstanding recreational and social programs for people of retirement age
– A place where there is an opportunity to do something different or meet an interesting person everyday.
10 Really Interesting Places to Retire
New England/Northeast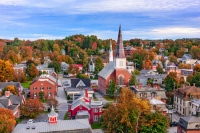 Burlington, Vermont. Located on the eastern shore of Lake Champlain. It is a college town, home to the vibrant University of Vermont. Burlington is very popular with outdoor loving retirees who also want the youth and enthusiasm provided by a major university. In addition to campus life and the interesting life downtown, there is hiking, camping, fishing, boating, and great skiing at nearby Sugarbush.
Mid-Atlantic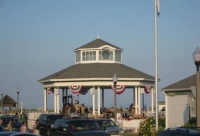 Rehoboth Beach, Delaware. Down on the Delaware shore, Rehoboth has plenty of small town charm along with beaches and the boardwalk. Diverse, it is an artistic community that is popular with gays and lesbians. There are factory outlets, malls, and interesting shopping. Recreational opportunities from golf to sailing abound.
South. (2 choices since this is such a popular choice for retirement)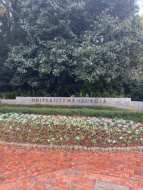 Athens, Georgia. This university town in the hills of northeastern Georgia is extremely popular with retirees. The University of Georgia has helped to create a community with a thriving artistic, literary, musical, and intellectual scene. The downtown, centered on College Avenue, is one of the most interesting and vital centers in the nation. It offers many restaurants, nightclubs, music stores, sidewalk cafes, bars, bookstores, and shops.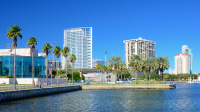 Saint Petersburg, Florida. This was a tough choice because Florida, contrary to many people's opinion, has many interesting places to retire, including Sarasota, Boca Raton, Jacksonville, Delray Beach, and Key West. St. Pete, a classic retirement and tourist destination since the 1920's because of its winter warmth, great beaches, and ideal location on a peninsula in Tampa Bay, is having a resurgence with a vibrant downtown.
Mid-South.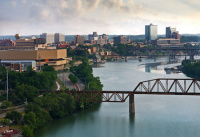 Knoxville, Tennessee. A vibrant college town with interesting smaller communities nearby, Knoxville offers big-time sports and many cultural events. The University of Tennessee is a big part of why this town is an interesting place to live, and the nearby mountains add many things to do.
Midwest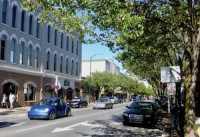 Traverse City, Michigan. The "Cherry Capital of the World," enjoys a reputation as one of the top arts towns in the country. It is a great spot for retirement because in addition to arts and music, it has terrific golf, skiing, and outdoor activities on Lake Michigan. Traverse City is all about water – it is on Grand Traverse Bay and connected to it by the Boardman River and Boardman Lake.
Mountain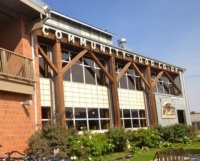 Bozeman, Montana. Home to Montana State University-Bozeman and its 10,000 students, Bozeman is located in the Gallatin Valley and surrounded by mountains on all sides. There is a vibrant downtown with a busy new library and great outdoor stores. Restaurants are full and people are on the street at 9PM. Yellowstone is not far away.
Southwest (2 choices)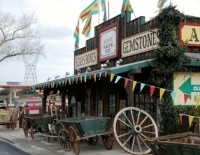 Prescott, Arizona. Located at an elevation of 5400 feet in the mountains of north central Arizona, the City of Prescott was the original territorial capital of the Arizona Territory. This old mining town and now popular active adult retirement community borders the Prescott National Forest. Downtown is the Courthouse Plaza, framed by towering elms, which is the focal point for exhibitions and street fairs.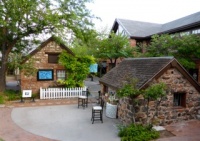 St. George, Utah. Located in extreme southwestern Utah, it has spectacular red rock bluffs overlooking the town, a mild climate in winter, and terrific recreational opportunities such as hiking in the nearby Zion National Park and many golf courses. The population is growing rapidly. More diverse than much of Utah, it has a vital downtown, pleasant streets, plentiful restaurants, and many active communities to choose from.
Pacific Northwest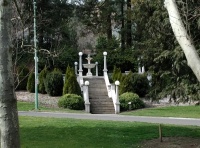 Ashland, Oregon. About 15 miles north of the California border you will find this cultural mecca, host to the ongoing Oregon Shakespeare Festival. It also has Southern Oregon University and its 5000 students. The Oregon Shakespeare Festival is one of the largest and most successful festivals in the world, with events year round.
California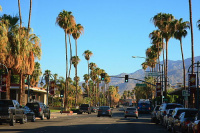 Palm Springs, California. This State has a plethora of interesting places to retire, but the problem is many of the nicest ones are super-expensive. Palm Springs is relatively more affordable. It draws residents from all over the world with its beautiful landscape, rich culture, fine restaurants, diverse communities, and outstanding attractions. The slightly funky, upscale downtown is in a broad valley set against picturesque Mount St. Jacinto, which rises over 10,000 feet directly above the town.
Bottom line. There is a reason why all these towns are popular with retirees. They offer beautiful settings, have great downtowns, and a never-ending list of things to do. They are by no means the only interesting choices, across the USA there are many more. Once this pandemic subsides you might want to go out and start visiting some of them.
Comments? Please share your thoughts. Do you know of some interesting places to retire we should have considered?
For further reading:
8 Most Interesting Places to Retire in the US
Posted by Admin on August 25th, 2020