Best Retirement Towns and States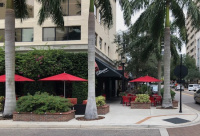 Updated March, 2020 (originally published February, 2014) — All of us have our biases. And, even with the best of intentions, we probably hold our share of stereotypes too. Not just about the rest of humanity, but also food, cars, brands of soda and beer, sports teams, movie stars, and yes – places to retire too. Just as being close-minded about people gets in the way of appreciating them as individuals, dismissing places out of hand could get in the way of finding your retirement town.
Biases and Stereotypes about Places
Let's first discuss the various types of biases that we have heard people bring up at Topretirements. For each one we will name at least one city or town that breaks the stereotype. At the end of the article we have provided links to the 2 part series we did on "Under-rated Places to Retire" from 2010.
There is often, of course, something to the preconceived notions we hold about places. Our point here is to caution that if you lump everywhere in a given region or state together, you might miss out on some appealing retirement possibilities. So, we urge you to do 2 things:
1. Keep an open mind
2. Visit places yourself to make up your mind based on your own experiences, not someone else's.
Some Common Biases – and a Response
– It rains all the time in Oregon and Washington. Yes, it is extremely wet in coastal and western Oregon and Washington (we love the Oregon T-shirt advertising WD-40 as Oregon sun tanning lotion!) But as you travel eastward the rain coming off the Pacific tapers off, and in fact these states becomes deserts in their eastern regions. Sequim, Washington, is even an exception to that "rule". Located in the west on the Olympic Peninsula, it gets about as much rain as Los Angeles. Bend, Oregon, which sits on the eastern edge of the Cascade Mountains, is much drier and hotter than the rest of the state. This great outdoor town averages a foot or less of precipitation per year.
– I won't move anywhere there is high humidity. If you are a person who hates high humidity (and there are lots of you!), this is a real problem, and we won't try to talk you out of it. Our point is that if other aspects of a location are attractive to you, consider visiting it yourself before you cast judgement. For example you will probably find that any place on the east coast of the U.S. is very humid in the summer. But, if you can live close enough to the water, there will be cooling ocean breezes. Maybe you can get away in the hottest part of the year, when the humidity and temperature numbers tend to cross. Or perhaps your lifestyle means you will be spending the worst part of the day in air conditioning anyway.
Another thought is that there might be worse afflictions than humidity. For example all across the U.S. this winter many people have had terrible, sometimes life changing injuries from falls on ice. Others died from shoveling snow.
Holden Beach, which is in the southernmost part of North Carolina, is a good example of a place that has high humidity but is still tolerable. While its humidity is above the U.S. average, it can still be very pleasant here even in summer, thanks to its ocean breezes.
– Florida is all the same from top to bottom. And it is full of sinkholes. You probably know people who dismiss Florida out of hand – it's all the same… too many old people in "God's waiting room"… chock full of sinkholes. If you have visited different parts of the state and that is your conclusion, great. But if you haven't explored beyond a visit or two, you might be surprised. Jacksonville is a major city with a different climate than the southern part of the state. Interior cities like Lakeland, which has the largest collection of Frank Lloyd Wright buildings in the world, provides a different experience. The Keys are something else again.
And Sarasota and Boca Raton are culturally interesting, diverse place to retire.
Yes there are sinkholes, but it is not like the whole state is about to be swallowed up by them.
– A state with no income tax is the perfect solution. The majority of today's retirees won't have to worry too much about paying income tax. That's because they won't make enough from Social Security and their meager savings to pay more than a small amount of taxes. On the other hand, they might have to pay high property taxes, which is certainly the case in most states in the northeast and midwest. Even in Texas, which has no income tax, you might be unpleasantly surprised – compared to neighboring states it has very high property taxes. States like North Carolina have taken steps to make themselves more attractive to retirees by providing generous income tax exemptions, including on Social Security income, while property taxes are below the national average.
– I won't go near a place with a high crime rate. Crime statistics are a lot like property values – they are extremely local. Crime rates are typically reported city-wide. Cities typically have higher crime rates because there are areas of poverty and transition. Most retirees enjoy the downtown center but never enter many areas where crime rates bring up the average. Then there is the type of crime to consider – murders, rapes, and assaults are one thing, burglaries and thefts are another. Our earlier example of Holden Beach, NC is an example where the crime rates aren't particularly meaningful. This small, wealthy community has an average age of 62. Yet in one recent year the crime rate was astronomical (4 times the national average) because of an unusual increase in burglaries (with very little violent crime).
– There is no culture in Arkansas or the deep south. Take the northwest corner of Arkansas as an example. Thanks to the amazing new art museum, the Crystal Bridges Museum of Modern Art, built by Sam Walton's daughter Alice, Bentonville and the surrounding are exploding with culture. You will also find plenty of culture in Macon, GA, and Bartlesville, Oklahoma among other towns.
– I will never live in an active community. Active communities have many drawbacks for some people. They have rules, expenses, and frequently, a sameness. But many of them also have the flip side to each of these objections. The rules are made by the people who live there, so most have a good reason behind them. Home Owner Associations usually provide a variety of services like lawn care, exterior maintenance, security, and insurance that add great value. But they also go further than that. Big communities like On Top of the World and Valencia Cove provide tremendous recreational resources and infrastructure like clubhouses/rec centers. Ones like Fearrington Village offer a platform that lets total strangers make dozens of friends in just a short term.
Active communities certainly aren't for everyone. But they might offer more than you might have you considered. Our point – investigate before you dismiss.
– All of California is way too expensive. Certainly the coastal areas of southern California are among the most expensive markets in the country. But that doesn't mean that everywhere in the state (or other states with coastlines) is expensive. Inland and northern areas like Indio are closer to the U.S. average. Even Riverside and Long Beach, both near the coast, are somewhat reasonable real estate markets. As a retiree you probably won't pay much of any income tax, and the state has a Homestead law to keep your property taxes in check.
– The Florida Keys are full of huge bugs and snakes. When you go on a house tour in Key West and the lower keys your guide will probably point out as a curiosity that the homes don't have screens. With almost no standing water and plenty of little bug-eating geckos, there just aren't enough insects to discourage outdoor living. (Some very efficient mosquito control and spraying helps too). As for snakes, there are some here, but are rarely sighted. Burmese Pythons, an invasive species, have become an increasing problem in and near the Everglades, however. There are plenty of bugs, snakes, and alligators throughout the rest of Florida, but people tend to have few encounters of a dangerous kind.
Comments? Obviously there are serious things to consider when choosing a place to retire. Water shortages, rising ocean levels, and climate change are real drawbacks in certain areas, at least in the long term. Have we missed any biases you can think of? What are the factors that would keep you from considering a town as a place to retire? Have you ever changed your mind about a place after you visited it yourself? Please share your thoughts and experiences in the Comments section below.

For further reading:
Most Under-rated Places to Retire
Beyond Asheville: More Under-Rated Places to Retire
Posted by Admin on February 17th, 2014