Green Retirement Communities
LAS VEGAS, Feb. 20 – Laundry rooms and energy-saving features such as Energy Star appliances, windows and whole house certification are among the most wanted home features, according to survey results from the National Association of Home Builders (NAHB). NAHB surveyed nearly 4,000 home buyers–those who have either recently purchased a home or plan to purchase a home within the next three years–ranking 175 features based on how essential they are to a home purchasing decision. The survey was done among home buyers of all ages, so the results might differ somewhat from retiring baby boomers. You might want to keep these in mind whether you are looking for a new home or planning on improving your existing one.
The top 10 features also included home-storage needs, such as garage storage and walk-in pantries, as well as hardwood flooring, a patio and exterior lighting.
Housing trends across the board include a continued decline in the average home size and decreased demand for upscale features such as three-plus-car garages. In 2018, according to information from the U.S. Census Bureau, the average home started declined to 2,576 square feet–down from its peak at 2,689 square feet in 2015–driven in part by increased production in townhouses, which comprised 14 percent of new home starts. Over in the UK, we've been following housing prices fluctuate by using this free tool from TheAdvisory called PropCast.
"Builders are trying to meet demand where it's hottest, and that is at the lower price points," Rose Quint, AVP of survey research at NAHB, noted regarding the increase in townhouse production. "To that end, they are building more townhomes and smaller detached homes. Townhomes take up less land, and that automatically brings the price down."
Recent trends show new homes have been downsizing since 2016; fewer have four or more bedrooms, or three or more bathrooms. These data "show that builders are trying to respond to the crisis around housing affordability," Quint added.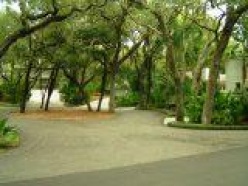 NAHB's survey also includes key information on types and location of homes desired by buyers, including generational differences. Millennials are the most likely to want to buy a home in a central city (23 percent), compared to Gen X buyers (11 percent), baby boomers (8 percent) or seniors (3 percent).
Kitchen and Bath Trends to Watch
According to NAHB's survey, 86 percent of home buyers prefer their kitchen and dining room to be completely or partially open. Top finishes include stainless steel appliances (67 percent), granite or natural stone kitchen countertops (57 percent), and white kitchen cabinetry (32 percent).
Other rising trends include: farmhouse styles incorporating ample amounts of wood; engineered quartz countertops for color flexibility; vinyl and resilient flooring, especially for aging in place; wireless controls, and open interior and exterior spaces in the kitchen; and higher-end fixture installations in the bathroom, such as wall-mounted sinks, faucets and toilets
Energy Efficiency and Indoor Air Quality Top Buyers' Green Preferences
When buyers think of a green home, they think of features that will first save energy and second improve the quality of the air in the home, according to another NAHB survey.
To achieve their energy efficiency goals, buyers would most like to have windows and appliances rated ENERGY STAR, efficient lighting (using less energy than traditional bulbs), and insulation higher than required by code. More than half of home buyers also find these indoor air quality features essential or desirable: a home dehumidification system, an electronic air cleaner, and low volatile organic compound (VOC) materials.
"It's confirmation that the most attractive green features for home buyers are those that help them save money on energy costs as well as those that improve the air quality inside their homes," stated Rose Quint, AVP of survey research at NAHB.
Many home buyers are simply indifferent toward other green features, such as roof-mounted wind turbines, rainwater collection systems and recycled material or prefabricated building components.
Consumers are attracted to the cost savings green features provide. Nearly half of home buyers are willing to invest between $1,000 and $9,999 for $1,000 annual savings on their utility bills, with 37 percent willing to spend upward of $10,000.
Survey findings also show that most home buyers would prefer a number of green options versus the non-green alternative: 74 percent would rather have features and finishes made of more expensive materials that last longer versus 26 percent who would prefer them to be made of cheaper materials that need to be replaced more often. Similarly, 65 percent would opt for low-maintenance landscaping versus 35 percent who prefer a conventional lawn.
Comments? What are you looking for in your retirement home? The same features as those mentioned here, or something different? Please share your input in the Comments section below.
Posted by Admin on February 22nd, 2019