Health and Wellness Issues
January 1, 2018 – What better time of the year to think about this project than the first day of a New Year.  Josh Walker over at NextAvenue.org  wrote about their 2016 Facebook challenge to create a very short memoir. The challenge was to write down in six words or less a phrase that summarizes your life or philosophy. While a touch narcissistic, is a very good way to reflect on who you are right now, what you have accomplished, what and who you care about. Better than that, it is a chance to mindfully consider how you want to change.  
How to get started. Everybody probably has a different way of starting on something as important as a writing a seven word description of their life. Our suggestion is to close your eyes and consider how you would summarize yourself, your personal philosophy, or motto. Compare that to how your spouse, children, family members, and friends would describe you in 6 words. How would what you say differ from what your colleagues would comment about you?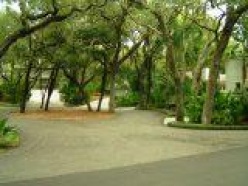 Your editor just did that exercise, and it was hard, but rewarding. You will get a jumble of thoughts, and you can write those down. The struggle will be to weed out the important from the nice to know. Good luck. It doesn't have to be polished and perfectly written, just accurate. We are going to share ours at some point in the Comments, name disguised.
Samples. If you are a truly famous person known for a major accomplishment, the task is pretty easy, and you don't need 6 words to say it. For example, George Washington: Father of Our Country. Thomas Jefferson: Wrote the Declaration of Independence. Mother Teresa: Friend of the Poor. Here are some samples that the NextAvenue readers came up with. They might be helpful in getting you started:
"I saved the best for last!!" —Janet H.
"I hope I made a difference." —Randy B.
Childhood, darkness, struggle, growth, peace, wisdom." —Sally W
Try to make it personal and about you, rather than a pithy remark about life in general. But whatever your output, we look forward to reading it.
Please Share Your Memoir. When you finish writing yours, please share it in the Comments section below. You can enter a phony name or pseudonym if you like. Just remember, 6 word max!
Posted by Admin on January 1st, 2019