Health and Wellness Issues
January 3, 2020 — Hundreds of millions of Americans can't wait to have a coronavirus vaccine pumped into their arms. The problem is the wait could be long, and the process to get one could turn into the wild west – every person for themself. Evidence of that is already happening in places like Fort Myers, FL, where seniors are camping out over night in a chaotic effort to get a shot because Lee county has no online system for appointments. Officials say that was necessary because eager vaccine seekers are crashing online vaccination systems. We earnestly hope the process of vaccinating America doesn't turn into a disaster as the unprepared authorities botch the rollout.
The ball is in your court
Consider this: it is highly unlikely that you will get a phone call or person knocking on your door, telling you where and when to go to get your shot. How soon will you get one? Sadly, that probably depends on you. To help, here are some steps you can take and a few resources.
The states and federal government have known for months that the day was coming when a vaccine would be approved to be injected into 328 million American arms. Yet here in just a few weeks we are behind the eight ball already. Soon to be former President Trump promised that 20 million people would be vaccinated by Dec. 31, but as that day came and went only about 3 million shots had been administered. The federal plan is vague, and it essentially turned over everything to the states, who are underfunded, overwhelmed, and literally all over the map when it comes to policies and implementation. According to a study by Bloomberg, West Virginia, which has already successfully vaccinated most of its nursing home population, has the highest rate of inoculations in the country at 2.74%. The state with the lowest is Kansas with a 0.42% rate. Most states have given the first shot to less than 1.0% of their citizens as of this date.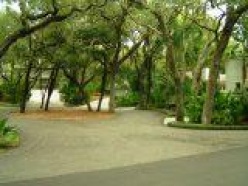 Steps you can take to increase your chances:
Start with the States. Your state controls who is going to going to get the vaccine first. Virtually every state agrees that healthcare professionals and nursing home residents and staff should be first on the list. Most of these people have got their shots by now or soon will. After that, the rules differ by state. In Florida, for example, in a contradiction of CDC guidelines, Governor DeSantis has ruled that people over 65 are next in line, ahead of frontline essential workers. You might not agree with that priority (we don't) but that is what is going to happen, even as Covid cases increased 24% in the last 2 weeks. Some people interpret the Governor's move as a grab for the senior vote. So, if you live in Florida (snowbirds and non-residents are eligible too) and you are 65 or over, your first shot could be coming soon. That is, if you take the right steps.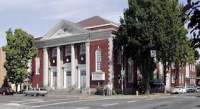 Conditions in your state will probably be different. If you live in a different state, go to your State Health Department (this link provides a list) to see what they have to say. What you will find varies by quality and recency – most are quite vague about the actual plans for who gets vaccinated and when. Some websites haven't been updated in days. But go there nevertheless, and find out what you can. There might be a text or email service you can sign up for to give you updates. Search online for "how to register for the COVID-19 vaccine in (your state)" to find out more.
Think local. County health departments are usually where the vaccines are being shipped. So start there. Look up your county health department to see what they say. Sadly, it might not be much now, but hopefully they will get their acts together soon and provide useful information to a hungry public.
Contact your medical group. Some medical groups are way ahead of the curve on this. For example, the Cleveland Clinic in Florida has already administered vaccines to many of its patients in the southeastern part of the State. Even if your doctor doesn't have a plan yet, ask if you can be put on a list, or tell you where you stand in the "pecking" order of patients. If you have underlying conditions that might improve your priority, don't be shy about mentioning them. Remain patient and pleasant if they don't have that information yet. Haranguing staff can have bad results.
CVS and Walgreens are good places to register. These giant drug chains will be administering millions of vaccinations, so you might as well get acquainted. So far they are off to a very slow start as well, with only a fraction of promised shots administered. At CVS the MyChart app might be a good place to start. Although we could not find too much information about vaccination plans or appointments there yet, it should be a good place for information in the future.
Keep your eyes and ears open. You might hear a friend tell you how they got vaccinated. Or you might see posts on Facebook with information about where to get a shot. While what you see might turn out to be a blind alley or inaccurate information, you never know what kind of useful tidbit might lead to a vaccination.
Bottom line
Eventually everyone who wants to be vaccinated will get one, so there is no need to panic. We urge everyone to get the covid19 vaccine when you have the opportunity, just don't jump ahead of someone more deserving like emergency response personnel or people with serious medical conditions. After full immunity kicks in (4 weeks or so?) we will get the freedom to resume normal activity, although mask wearing and social distancing will have to continue for some time. We look forward to the freedom to visit grandchildren and travel. Of course until we get that immunity we need to keep our guard up and avoid being one of the many victims of this epidemic, which is currently raging worse than ever.
The trials involved tens of thousands of subjects and are based on sound science. The results have been carefully vetted by the scientific and regulatory community. And on top of that, if Dr. Tony Fauci says its OK, that's enough for us.
Other resources:
Comments? Have you had your shot yet? If so, how did you get it, and where do you live? All of us would appreciate any insight you might have.
Posted by Admin on January 2nd, 2021