International Retirement
Our friends at International Living Magazine have just published their annual list of best places to retire in the world. In what appears to be a tight contest, Ecuador beat out Mexico for the number 1 spot on the Annual Global Retirement Index. Latin and Central American countries head up the list, with only two European countries (Malta and Italy) making the list. In our minds the list shows an unhealthy bias towards Latin America and a disregard of Europe and Asia. That bias is probably a reflection of cost and familiarity. Go here to read their article and list of the best retirement countries and towns.
Without further ado, here is their top 10 List:
The Top Ten Best Places to Retire (and total points out of a possible
100):
Ecuador 79
Mexico 78
Panama 77
Uruguay 75
Italy 73
Brazil 71
Argentina 71
Costa Rica 70
Malta 70
Australia 70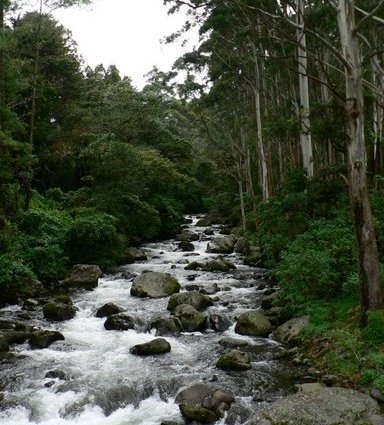 The colonial city of Cuenca was singled out as the best place in Ecuador. "It's a place of old-world beauty," writes Sheridan in the magazine's cover article, "where you can enjoy the wallet-pleasing prices that deliver a private retreat for as little as $300 a month."
International Living rates 30 countries in its annual index. Rating factors include real estate costs, special benefits offered to retirees, culture, safety and stability, health care, climate, infrastructure, and cost of living. Tax breaks and special government programs to attract retirees are also considered in the selection.
Caption: Boquete, Panama.
Topretirements Opinions
With more than 200 correspondents helping out, International Living has done a very thorough job of rating these countries. All of the countries selected have outstanding places to live. In fact, all of the towns selected within these countries (see article) seem great.
In our opinion though the list of countries is too heavily weighted toward low cost of living. For example, Mexico as #2 is a bit frightening. Many, but not all, expatriates in Mexico live in safe enclaves inhabited mostly by other expatriates. While that might be a great retirement for some, the lack of significant interactions with the local populace, and the restriction to a fairly small geographic area, make it a less than desirable retirement alternative for our tastes. Hopefully Mexico will overcome its current safety problems and be the welcoming destination it could become. There are certainly towns and cities in Central and Latin America where an adventurous American who is willing to learn Spanish or Portuguese could interact with the locals. You do have those two attributes to be happy though, in our opinion, as well as be comfortable with widespread poverty.
Our favorites in Central America would be Costa Rica and Panama. These countries have the political stability and friendly attitude towards the USA that give them an edge. The only problem with Costa Rica is that only small parts of the country are developed – infrastructure is sometimes in short supply. Panama has the problem of expatriate enclaves.
What's not on the list
We tend to think more about the countries that didn't make this list. Ireland or Scotland for example, where just about any American could not only speak the language, but interact with the social fabric. Villages in rural France, Spain, and Portugal where the lifestyle is simple and rich (not to mention the food and wine). New Zealand, Thailand, Portugal, Greece. Countries in the old iron curtain such as the Czech Republic. Some of these countries will be more expensive (and a bit harder to get to), but in our opinion the life experience will be richer than living in a gated enclave or a very poor city somewhere else. Like many of the expatriates who live in Central America, retirement in these countries is generally more of a seasonal lifestyle due to legal restrictions and a desire to spend some time in the good old USA.

Your Thoughts
We gave you our opinion, what's yours? What countries would make your list of the best places in the world? Please respond to this blog via the Comments section below.
For further reference:
11 Things You Should Know Before You Retire Abroad
Vilcabamba, Ecuador
Costa Rica as a Retirement Destination
What You Need to Know about Retiring in Mexico
Topretirements List of Countries and States for Best Retirement
Posted by John Brady on September 7th, 2009