Active adult communities
May 8, 2019 — Chances are you aren't looking for the most expensive place to retire. Most people are looking for the opposite, a 55+ or active community where they can retire and stretch their savings and social security into a comfortable retirement. But just for fun, here's a look at where we might retire if we were to suddenly join the ranks of the 1%. Which one would you pick?
We looked around in researching this article and were amazed at how little good information there is on the ritziest places to retire. 55places.com had an article on the topic, but the communities on its list barely approached the mid-range of pricing. The same can be said for a very similar list put out by ThinkAdvisor.com. Our list is by no means complete, but we think it is a lot better. If you know of a super-expensive retirement community, please suggest it in the Comments section below.
This list contains a range of 55+, all ages, active adult, lifecare, and CCRC (Continuing Care Retirement Communities) developments. In actuality, most of the residents of these communities are 55+, even if there is no requirement. But what they have in common is how expensive it is to buy into these places and pay their associated fees. Many, but not all, are located in Florida or big urban centers (and those tend to be high-end CCRCs)
Our list (in no particular order):
Ocean Reef Club Key Largo, FL. This is a private community of more than 2,500 acres with over 1,700 condos, villas, townhomes, single family residences and marina slips in Key Largo, Florida. Members of the community enjoy two golf courses, a tennis center, marina, trails, and its own medical center. When a community has its own airport, like this one does, you know you have arrived. There is currently a 4 bedroom/6 bath on the market here for $22 million.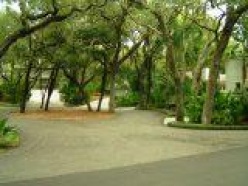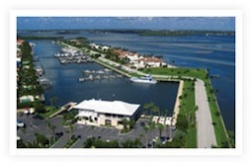 Sailfish Point – Stuart, FL. You cannot even get to this exclusive enclave on Hutchinson Island near Stuart unless you live here or have an appointment. There is Jack Nicklaus golf, great beaches on the ocean, and amazing facilities. Homes over $5 million are common.
White Sands at LaJolla – A luxurious Continuing Care Retirement Community (CCRC) on the beach in beautiful La Jolla. There is a newly expanded campus with $50 million worth of comforts and pleasures. The Residents Council leads 45 committees. There are ocean-front apartments to studios. Assisted or independent living, memory unit, skilled nursing. It can cost up to $1.5 million for the entrance fee, or less depending on other factors, plus monthly fees up to $7,000. There are similar communities in the area such as Vi at LaJolla Village.
Islesworth – Windemere, FL (near Orlando). There is exclusive, and then there is Isleworth, home to many of America's richest (retirees and people of all ages). Looking to spend from $4 million to $11 million and get 15,000 sq. ft. of luxury home – here you go. Arnold Palmer designed the golf course. The community boasts art by Henry Moore and Salvador Dali.
The Clare – Chicago, IL – The Clare, located in Chicago, gives city-loving retirees independent living residences and a range of assisted living programs within a high-rise building. With the city outside residents' front door, the community offers transportation services, complimentary breakfast, a pool and 24-hour security service. Prices, which depend on the number of rooms and the quality of the view, can range from $300,000 to $1.5 million.
The Ritz-Carlton – Chicago, IL. Here is luxury living at its easiest. Live in a big city hotel with an amazing array of amenities, and get your meals prepared by the hotel chefs. Actually the Ritz has residences available in a number of its biggest hotels across the country. One of the special features of the property is the Landmark Club, a full-floor private club for residents and their guests. One residence is 6500 sq. ft.; prices seem to range from the low millions to $8 million.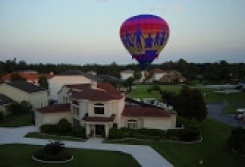 Spruce Creek Fly-In Community – Port Orange, FL. The world's most famous residential airpark has a 4,000 ft lighted runway and a GPS approach. Its private airport, the center of the community, can accommodate anything from a Stearman to a Gulfstream. There are almost 5,000 residents, 1,300 homes and 700 hangars who share a unique life in this private gated village. There is a championship golf course and home prices range from a $165,000 condo to multi-million dollar hangar mansions. A similar community that is even more expensive is Antiquers Aerodrome in Delray Beach.
Mediterra – Naples, FL. Spreading over both Naples and Bonita Springs, this huge development is beautiful and maintained to a tee. There are new pickleball courts, the giant clubhouse is being expanded, and there are 2 Tom Fazio golf courses in pristine condition. A separate beach club on the gulf offers dining and the Gulf of Mexico for entertainment. Homes range from about $500,000 for a town home to over $7 million. Bonita Bay is just one of many ultra-luxurious communities in the Naples area.
Promontory Club – Park City, Utah. If you are looking for a place in the mountains where the grandchildren can't wait to visit you, this might be the one. That is, if you can swing the price of admission in this all ages community. There is the skiing, the Pete Dye golf, the hiking, the lake, and many more activities such as equestrian. Homes seem to range from the low millions to over $12 million.
Grey Oaks and Estuary – Naples. The real estate in Naples is known to be pricey, but this one seems like the top of the line. Established in 1983 and open to all ages, it is actually two different communities located near the center of town and beaches. There are two golf courses and many other amenities, with the centerpiece being a giant 62,000 sq. ft. social center. Many homes in this exclusive development are on the market for $6 million or more.
Comments? Do you know of some ultra-expensive places to retire that we missed? Which one of these appeal to you? Please share your suggestions in the Comments section below.
Posted by Admin on May 6th, 2019