Best Retirement Towns and States
August 3, 2022 — Since the pandemic began a housing boom has churned markets across the country. Big cities have lost out, and smaller ones with better quality of life and cheaper housing prices have gained. The Wall Street Journal/Realtor.com Emerging Housing Markets Index is a list of the top metro areas for a strong local economy, appealing lifestyle amenities, and an appreciating housing market in this year's second quarter. This index comes as home prices have fallen in most parts of the country for the past few months, finally succumbing to higher mortgage rates and an overheated housing market.
Although the study was mostly oriented toward young working people looking for a better lifestyle, an easier commute, and lower real estate prices, many of the markets that came out on top are quite suitable for baby boomers and people of retirement age. That is not only because these housing markets bode well for the future, but mainly because many of them, such as Billings, Montana, offer exceptional outdoor recreational opportunities. The index's top-ranked market for the quarter was Elkhart, IN with its 206,000 people. After that came Burlington, NC; Johnson City, TN; Fort Wayne, IN; and Billings, MT. Indiana had two cities in the top 10, as did North Carolina.
Here are the WSJ's top 10 Emerging Housing Markets:
Note: If Topretirements has a review of these markets there city name is a link to the review for more information.
Elkhart, IN
2. Burlington, NC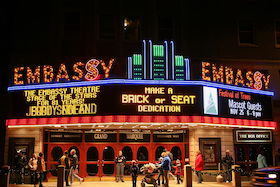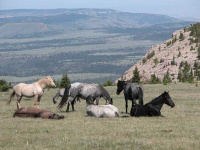 5. Billings, MT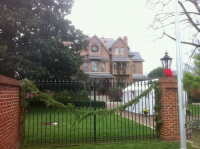 6. Raleigh, NC
7. Rapid City, SD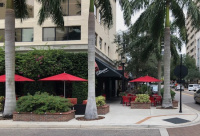 9. Topeka, KS
10. Visalia, CA
Making it into the top 20
The next 10 strongest housing markets were similar. Colorado got 3 of those (Fort Collins, Boulder, and Colorado Springs), as did California (Santa Cruz, Eureka, and Vallejo). NC picked up another winner in Durham-Chapel Hill, while Huntsville (AL), Jefferson City (MO), and Kentucky's Elizabethtown-Fort Knox also made it into the top 20. You can find reviews of most of these cities in our National Directory.
Bottom line
It seems like the relocation interests of retirees are not all that different from people in their working years. A strong economy, solid real estate prices, and outdoor recreation will attract people of all ages. If you have retired to one of these areas, or you are considering it, please share your experiences in the Comments section below.
Posted by Admin on August 2nd, 2022