Retirement Real Estate
November 9, 2019 — With so many baby boomers facing retirement with smaller than expected savings, the question of where they can afford to live is a serious question. Recently one of our long-standing Members, Peder, raised the issue of manufactured homes, and in particular, their pitfalls. Somewhat to our amazement we cannot find that we have written about this important topic before, so now seems like a great time to do it.
Some definitions
There can be a lot of confusion around terms like manufactured homes. Code of Federal Regulations, 24 CFR 3280, states that: "Manufactured homes are built as dwelling units of at least 320 square feet in size with a permanent chassis to assure the initial and continued transportability of the home." They are typically built in a factory and moved as one or more sections to where the homeowner wants it. Their wheel chassis is the key differentiation from other types of homes. They are often referred to less elegantly as "mobile homes" and "trailers". In the 1950's ten foot wide models were introduced. Because of this greater width (previous models were 8′ wide), it became harder to transport them and this helped distinguish them from travel trailers and RVs.
They are different than modular homes, also prefabricated and built in factories. Some experts have long predicted that modular construction will eventually replace so called "stick-built" homes because of the efficiencies involved in building homes in a factory setting. It is often difficult to distinguish between a modular home and one built in-situ. Some other variations of modular homes are "pre-cut" or "panelized" homes.
Manufactured homes tend to be located in parks, although if zoning restrictions permit, they can be situated anywhere. Even they have a wheeled chassis, manufactured homes are rarely moved after they are placed in a location. They are often put on a foundation, and moving them is expensive and difficult. In many of these parks, if not the majority, the land underneath the home is rented.
Pros and cons
On the plus side…
Manufactured homes tend to be much less costly than traditional homes. They can be a great solution for people who otherwise could not own a home in retirement. This is particularly true if buying a used home – in many communities you can buy one for $10,000.
Newer manufactured homes are built to a much higher standard than they were a few years ago, so you know what you are getting.
Many options when it comes to finding a place to live. You probably have manufactured home neighborhoods where you live now. These parks and communities are also plentiful in many desirable retirement parts of the country such as Florida, Arizona, and California. Some are active adult or 55+ communities, many others are all ages. Some are often called Manufactured Home/RV Parks, which have lots for both manufactured homes and RVs, often for rent or purchase.
In many communities you can rent or buy. Renting obviously has a lot more flexibility. If you want to move, it's easy.
On the negative…
Older manufactured homes were not always built well, and suffered heavy damage in hurricanes and tornadoes. They were also not very efficient when it comes to heating and cooling.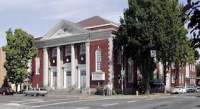 Particularly with older models, manufactured homes tend to depreciate fairly quickly, instead of gaining value like most traditional homes.
In many parks and communities the homes are clustered very close together, so you might get to see more of your neighbors than you want.
Perhaps the biggest drawbacks occur when you do not own the land under your unit.
You can always count on some rent increase each year, and if there is a change of ownership, there are usually very large bumps in the rent. Another problem is if the value of the land goes up enough, the developer might sell the whole community, and you will be out of a home.
Lack of mobility. Although theoretically you can always move your home, it is rarely done due to the expense and trouble. So if the rent is jacked up or you don't like your neighbors, you are either stuck or have to sell your home for a lot less than you pay for it.
Some thoughts
Millions of Americans live in manufactured homes because they are economical and often in the right places. But if you considering living in one of these communities, here are a few things to consider:
Who owns the land. You have much more protection from rent increases and being displaced if you own the land under your home. But you will pay more for the privilege.

What are the historic rent increases
What is the age of the home and to what standard was it built
All the considerations you would have when buying into any community also apply (who are your neighbors, what are the HOA rules, etc.)
For further reading:
Manufacture Housing – Wikipedia
Comments? Do you live in a manufactured home, or have you considered it? If so, what are your concerns, and what do you like about it. Please share your thoughts in the Comments section below.
Posted by Admin on November 9th, 2019