Retirement Planning
February 25, 2020 — Retirement is a long, and potentially hazardous journey. Like any big trip, it requires a lot of advanced planning to stay safe and get the most enjoyment. So way before you hear a chorus of bon voyages, make sure you have mastered these 7 essential topics on retirement planning.
Your budget. Nobody is ready to retire until they understand what their budget looks like. Whether you use a financial planner or accountant, or do it yourself on a spreadsheet, you have to know if the input (your income) is going to match the output (what you are going to spend). The result of that exercise will help you determine answers to most of the other steps below – whether you can afford to quit working, where you'll live, and what you will do to stay busy (travel, recreation, etc.) Whether the answer is great (you have enough to be comfortable in your desired lifestyle), or if it is not so good (serious shortfall ahead!), going through the budget exercise gives you a sound basis for decision making. This budget worksheet in csv format contains most of the items you need to consider when developing a budget.
Are you ready to quit working. This isn't as silly as it might sound. Perhaps you are under a lot of pressure to retire from your spouse or family, your employer, or your health. You might or might not have saved enough money to retire and live the lifestyle you hope to live. But retirement is a big step, and it is not for everyone. If you love what you are doing and don't have a replacement for the time and energy you put into it, maybe you shouldn't. Of course if you got downsized or laid off, you didn't have a choice. But you could find another gig to take its place, if you wanted to.
Social Security. For about half of retired people, Social Security represents the majority of their retirement income. So it is crucial to understand this benefit and how to maximize it for your unique situation. One of the most important retirement decisions is when you and/or your spouse should start taking your benefit (experts give lots of opinions but they might not be right for you). Making the wrong move could cost you tens of thousands of dollars in your old age. Take our Social Security Quiz and increase your understanding.
Health care and Medicare. One of the best benefits you will ever have is Medicare – if you are old enough (65) to qualify. But it is not all that simple. It comes with all kinds of important issues to consider: Medigap insurance (for what Medicare doesn't cover), Medicare Advantage plans vs. traditional Medicare, and Part D (prescription drug plans). Decisions have to be made, and you want to make the right ones for YOU. If you or your spouse are not yet eligible, that is another story. How can you find a plan that is affordable and covered? See "Original Medicare plus Medigap vs. Medicare Advantage".
Where you will live. This is another huge topic to plan for and make conscious decisions about. Should you continue to live where you do now (probably not in many cases)? What part of the country (or a new country)? What type of community (small town, medium city, active adult, 55+, Lifecare)? Even the type of home is important; we recommend finding one that is age appropriate and allows you to live there for most of the rest of your life. Rent or buy? Snowbird or one location? How close to relatives and friends? And what is your budget? Big questions that you shouldn't just float into. Ideally you should start thinking about this well before you retire. Use vacations and business trips to explore different possibilities. Then, don't rush into a quick decision (as Jean points out in a Comment), rent before you buy.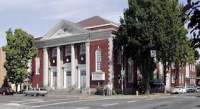 What you will do to stay busy. Although some people are perfectly happy resting and watching TV, most folks need structure and purpose in their lives to stay happy. The worst plan is to retire without a plan for what you are going to do everyday beyond a little travel and clean out the garage. Do you have a hobby or activity you have a passion for that will fill up your days? Would you enjoy a part time job, or volunteer work you have always wanted to do? What will your social life look like? After retirement many people, particularly single men, find it very hard to make friends and establish relationships; loneliness, depression, and substance abuse are real problems. Best to have an entry plan, knowing that you can always change it.
Agreement with your spouse/significant other. We have seen enough comments from unhappy people to know that retirement can be a sore issue in a relationship. One person is resentful that the other is working and isn't free to travel or share the fun. Or another wishes the partner hadn't retired because of money or a lack of activity. So before you pull the plug, make sure you and your partner have reached some understanding and agreements. Those topics typically include the when, where, why, and how questions.
For further reading:
Comments? How are you doing on these 7 questions? Do you think you are ready (or were ready) to retire? Which ones are the hardest for you? What other questions are you working on? Please share your thoughts in the Comments section below.
Posted by Admin on February 24th, 2020